Advertising
Start your day with National Memo Newsletter
Know first.
The opinions that matter. Delivered to your inbox every morning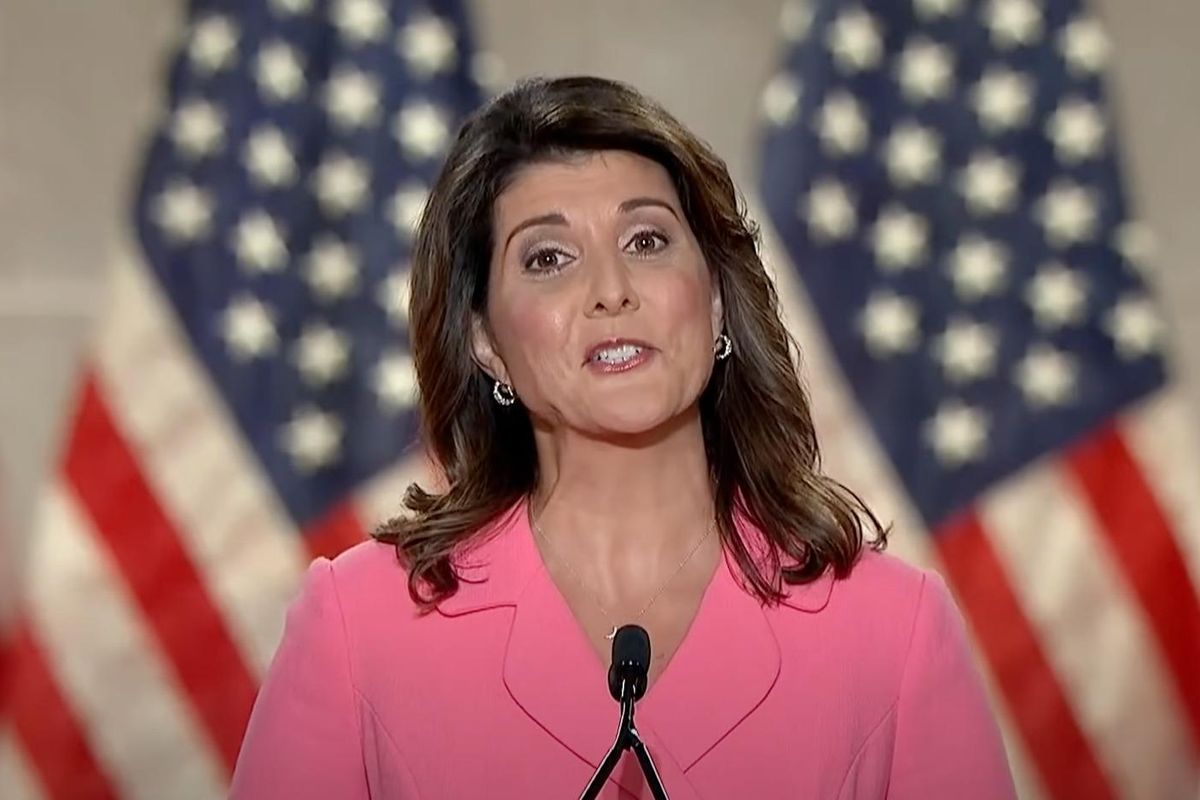 On Tuesday, Americans for Prosperity, a 501(c)(4) nonprofit founded by billionaire industrialists Charles and the late David Koch, endorsed former U.N. Ambassador Nikki Haley for president. The endorsement, AFP's first in a Republican primary, comes amid consistent media chatter that Haley has surpassed Florida Gov. Ron DeSantis as the preeminent GOP challenger to former President Donald Trump.
An array of right-wing media voices took the news as an attempt by Haley to buy her way into the Republican nomination, with a GOP establishment funding her campaign in a last attempt to thwart Trump.
These voices claim that Haley may also be attempting to stay in the race until the GOP convention, maintaining just enough support to broker her way into a vice presidential nomination. In this way, they suggest, Haley could secretly "run" the White House as vice president — a Koch network Trojan horse for a second Trump administration.
On Donald Trump Jr.'s podcast Triggered, Steve Bannon, a major Trump ally, put this theory plainly: Fox News and the Republican establishment want to "consolidate that 15 percent of Republican voters" who are anti-Trump "around a Nikki Haley-type and drive it all the way through the primary process."
"And then in July of 2024, force Nikki Haley onto the ticket as Trump's running mate and allow her to try to run the administration from number two," Bannon warned. "Now that's not going to happen, but that's their plan."
Claiming that Fox wants to "clear the field for Nikki Haley," Bannon told Trump's adult son, "She's absolutely poisonous, and as you know, she's more ambitious than Lucifer."
"Imagine how much motherfucking would go on if it was Nikki Haley and her team," Trump Jr. responded, "What they'd be trying to do to Trump behind his back from literally like first second, like to position herself for 2028? Listen, hey, that would be brutal."
After lamenting that "the better of the two" Koch brothers died in 2019, Westwood One radio host Mark Levin said that "Nikki Haley wants to buy her way into the presidency" with Koch money, even though voters won't support her because she is "George W. Bush in a dress."

Turning Point USA's Charlie Kirk — seeming to make a point of using the Indian-American Haley's given first name Nimarata — told his audience that "the Koch network has now officially selected their candidate and declared war on many of you."
"This is a salvo directed at you — at the populist, nationalist, muscular class movement of everyday Americans that want their country back." The Koch network, he argued, wants "something else, and Nikki Haley is the vessel that they are going to use to do it. … The globalists, they are mounting their last stand."
Indignant that "these oligarchs are telling you in the grassroots who has a chance to win," Kirk declared that AFP's support "has certainly disqualified Haley from becoming vice president."
"Invade the world, invite the world, neoconservative extraordinaire," he said, dismissing her candidacy.
Like other candidates previously hyped as Trump alternatives, there are claims that Haley is being pushed on voters by Fox News. "For some reason Fox has anointed her as their next one," Newsmax host Eric Bolling told DeSantis in an interview. "I think you were the first one out of the box, and they seem to have moved the program to Nikki Haley."
Bolling also claimed that Haley will no longer appear on his show "because I did call her out for that censorship," referencing her walked-back support for a hypothetical law banning anonymous social media accounts.
Later, after JP Morgan Chase CEO Jamie Dimon said that Democrats should help Haley in the GOP primary, Bolling said that the quasi-endorsement "kind of blows me," because "she ain't going to win." Bolling, a former commodities trader, added that "Wall Street has gone with the losers," referencing the finance industry's support for 2016 Democratic nominee Hillary Clinton.
On Fox News, in a segment discussing a "huge disconnect" between Republican voters who love Trump and Republican donors who have "moved on" from him, former White House deputy press secretary Hogan Gidley summarized the mood that some in right-wing media hope to encourage.
"The Koch brothers' endorsement situation, it used to be powerful. Now it's more painful. Amongst the Republican electorate, it's kind of making her a pariah. They don't embrace that anymore."
Reprinted with permission from Media Matters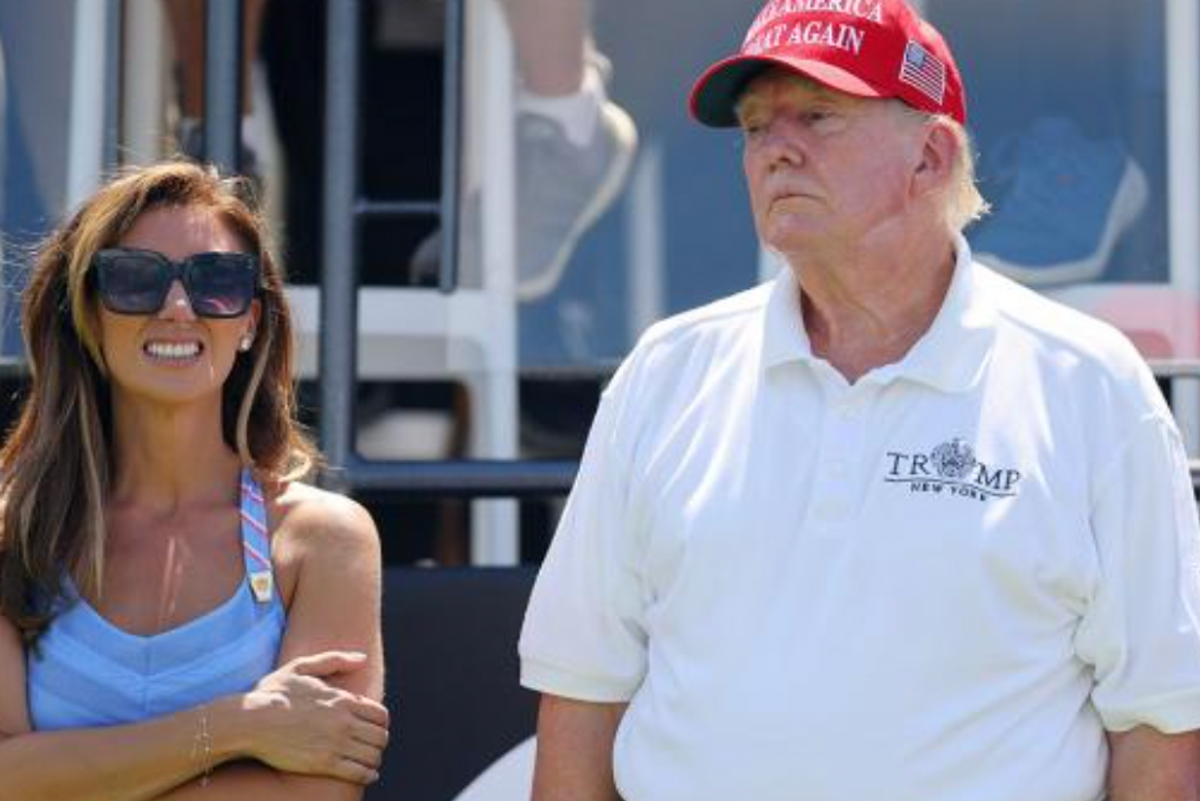 Photo by quapan licensed under CC BY 2.0
Alice Bianco, who worked as a server at former President Donald Trump's golf club in Bedminster, New Jersey, is accusing her former boss of sexual assault, and the ex-president's attorney of making her sign an illegal non-disclosure agreement in an attempt to silence her.
Politico reports the lawsuit, which does not name Trump as a defendant, pertains to alleged sexual assault between May and July of 2021 from Bedminster Golf Club food and beverage manager Pavel Melichar. Bianco's lawsuit says Melichar at first kissed her without her consent, then forced her "to engage in sex as a quid pro quo for continued employment and 'protection.'" After an attempted assault in July of that year, Bianco said she refused Melichar's advances, which led to him "retaliating against her," giving her "unfair job assignments and allowing his henchmen to abuse her and steal her tips."

Bianco, who was just 21 years old at the time, hired an attorney after she was contacted by the club's human resources department. That was when, according to the lawsuit, Trump attorney Alina Habba reached out to Bianco.

First, the lawsuit alleges that Habba "groomed" Bianco, "pretending to be a friend." This allegedly involved Habba sending Bianco a negative article about the attorney she hired, telling the former server to "be careful" and reminding her that she could fire her attorney at any time. This eventually resulted in Bianco dismissing her lawyer and having no legal representation. At that point, the lawsuit alleges Habba asked Bianco to sign a non-disclosure agreement (NDA), which prevented Bianco from talking about the alleged sexual assault that took place at Bedminster. She then offered what Bianco referred to as a "paltry sum" of money in exchange for signing the NDA.
"Alina Habba used the unethical silencing of my client, Ali Bianco, as a way to propel herself into Trump's inner circle," Nancy Erika Smith, who is currently representing Bianco, said in a public statement. "Her behavior was predatory. Pretending to be 'neutral' when acting on behalf of one party is clearly unethical."
When contacted for comment by Politico, Habba said, "I always conduct myself ethically and acted no differently in this circumstance."
Bianco isn't asking for additional monetary damages in the lawsuit, but is only asking to keep the initial settlement proceeds, for Habba's "unethical behavior" to be referred to the New Jersey Office of Attorney Ethics and for her legal costs to be reimbursed.
Reprinted with permission from Alternet.