Cheney Praises Romney's Foreign Policy Chops During $4M Fundraiser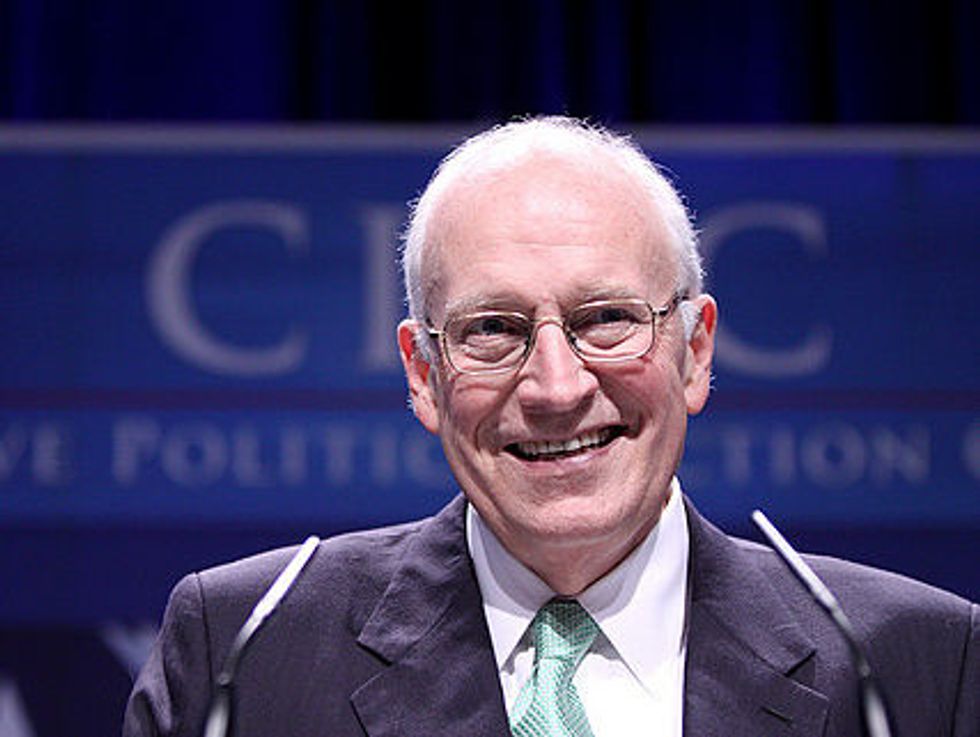 Whatever problems Mitt Romney's presidential campaign may have encountered, there's one thing that the private equity magnate has consistently done well: courting the big donors. In June alone, the Romney campaign raised $106 million, compared to $71 million by Obama's team.
The latest GOP stalwart to join in is former Vice President Dick Cheney, who hosted a fundraiser for Romney on Thursday night at the Teton Pines Country Club in Jackson Hole, Wyoming. Within just a few hours, Romney and Cheney raised more than $4 million.
Among the illustrious patrons at the fundraiser were Oklahoma City oilman Harold Hamm, 30th richest man in America according to Forbes, and New York Jets owner Woody Johnson. Foster Friess, the investment manager who lent his controversial but lucrative support to a pro-Santorum Super PAC earlier in the race, and eventually turned his support to Romney, was also invited to the event but did not attend.
The cost of attending the dinner was $30,000 per person, with perks like an invitation to the host committee reception and becoming a Founding Member of "Romney Victory" available for an extra $20,000. A more modest donation of $5,000 bought attendees a photo reception with Romney and Cheney.
Throughout the campaign, Romney has consistently avoided invoking the Bush presidency—even after four years, the Bush name remains toxic. Last night's fundraiser was the first time Romney appeared in public with Cheney, the infamously jingoistic VP, who confidently asserted the Republican candidate's mettle for foreign policy.
"When I think about the kind of individual I want in the Oval Office in that moment of crisis, who has to make those key decisions, some of them life-and-death decisions, some of them decisions as commander-in-chief, who has the responsibility for sending some of our young men and women into harm's way, that man is Mitt Romney," Cheney said.
Cheney's support for Romney's oft-derided foreign policy is not surprising; after all, Romney's policy team is loaded with veterans of the Bush Administration. Furthermore, Romney's stance on Iran — criticizing the President as weak for negotiating, and advocated instead for preemptive unilateral action in the event that the Islamic republic develops nuclear weapons — is right out of the former vice president's playbook.