Chicago Commuter Train Going Too Fast For Emergency Brakes To Work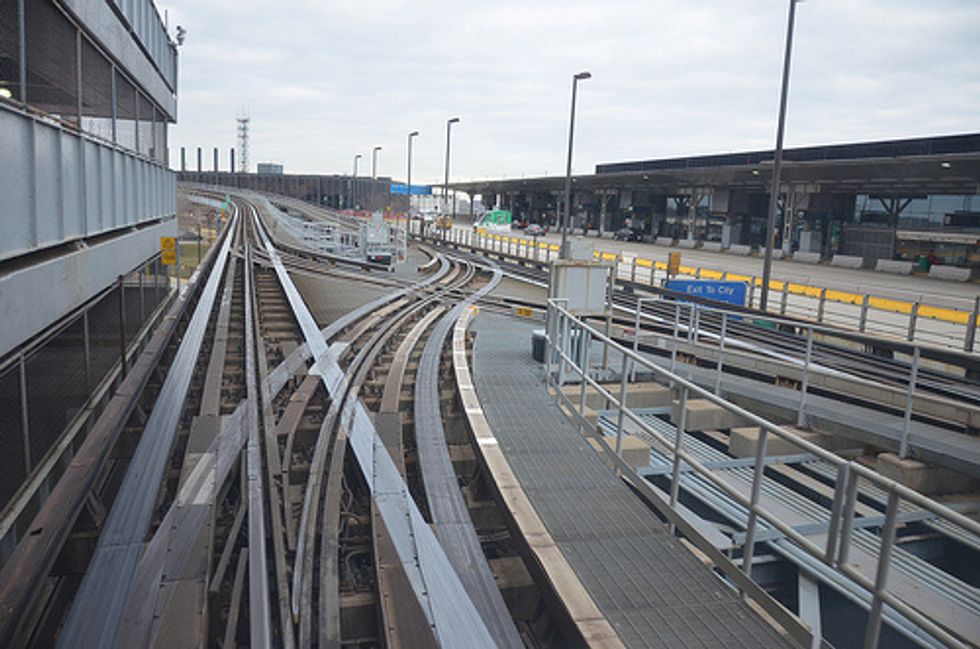 By Richard Wronski and Jon Hilkevitch, Chicago Tribune
CHICAGO — A preliminary report into the cause of a spectacular Chicago Transit Authority Blue Line crash at O'Hare International Airport said Monday that the distance between a device in the tracks designed to stop the train and a bumper post at the end of the line was "too short to stop the train" due to its speed.
The report by the National Transportation Safety Board said that "seconds before the derailment last month the train was traveling about 26 mph as it crossed a fixed trip stop that activated the train emergency braking system."
Damage to the equipment and station was pegged at over $9 million, the report said.
The train operator told investigators that she had dozed off before the collision, which occurred early on Monday, March 24.
"The last signal that she recalled seeing was a yellow-over-red signal …, which indicated the next signal would require her to stop the train," the report said. "She said that she awoke as the train crossed the fixed trip stop, which was just beyond the stop signal."
The report said the operator had worked nearly 60 hours during the previous seven days and was working her third consecutive night shift.
"She told investigators that she had inadequate sleep on Saturday," the report said. "She also said that she had felt tired when she started working Sunday evening, which was just hours before the accident."
The NTSB preliminary report mentions areas the CTA has already addressed to improve safety.
The CTA two weeks ago lowered the speed limit of trains entering the O'Hare station to 15 mph, and moved the fixed trip stop back to provide more stopping distance.
Last week, the CTA announced changes to scheduling to help ensure the safest environment for both customers and workers. The changes create some of the most stringent guidelines among U.S. transit agencies, and demonstrate the CTA's ongoing commitment to safety.
Photo: Michael Kappel via Flickr