Chiefs Coach Reid Set For Return To Philadelphia
@AFP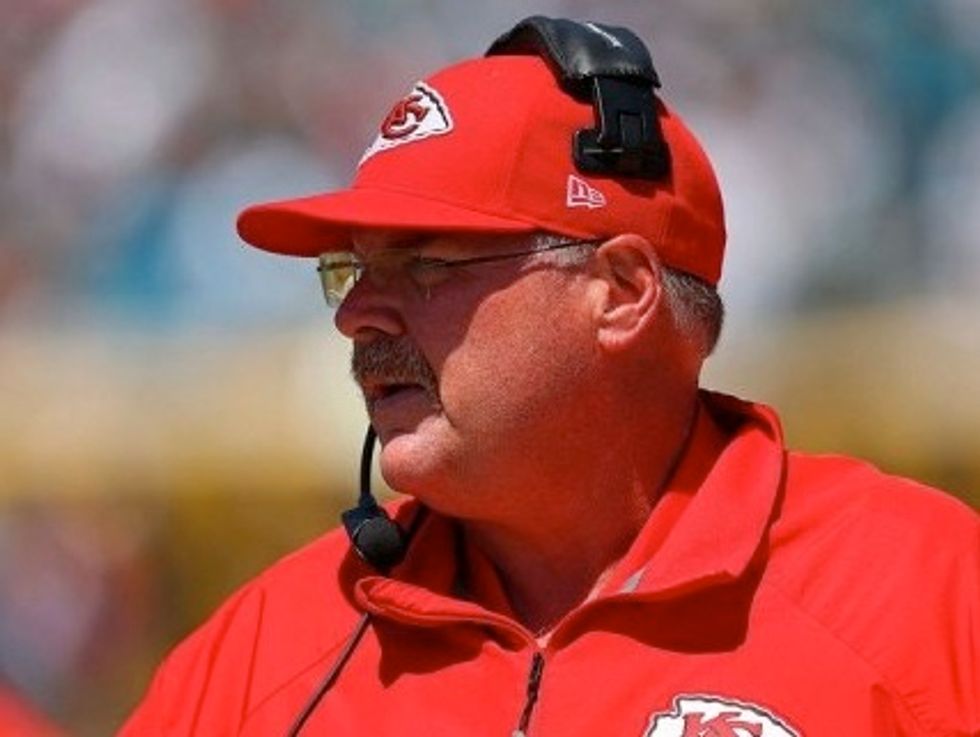 PHILADELPHIA (AFP) – Andy Reid, fired as coach of the Philadelphia Eagles last December after guiding the NFL club for 14 seasons, returns Thursday to Philadelphia with his new team, unbeaten Kansas City.
The Chiefs, 2-0, have already matched their win total from last season while the Eagles, 1-1, are trying to snap a seven-game home losing streak, the longest such current futility streak in the NFL.
"Once you are in this thing and you are grinding and getting ready for a good football team, you put all of that aside," Reid said of the emotional reunion aspects of his return to Philadelphia.
"It's not very fluffy, but that's what's real."
Reid, who joked that he eats barbecue now instead of Philly's fabled cheesesteaks, built the Eagles into an NFL title contender behind Donovan McNabb, the retired quarterback whose jersey will also be retired Thursday. The Eagles reached one Super Bowl and five National Conference title games during Reid's reign.
"I haven't gone there. That's not how my mind works," Reid said of playing against a team he constructed. "They don't care whether I think of them or don't think about them.
"I won't go there. This is about our team. This is not about me. It's not a one man show. It was a team effort when we were there. It will take a team effort when we play the Eagles."
New Eagles coach Chip Kelly said just because Reid knows the Eagles' players does not mean he knows how Kelly will use them against him.
"I have great respect for Andy," Kelly said. "He has had a huge impact on this organization. It's exciting to get a chance to go compete against him.
"Andy was here for a long time with those guys, but he doesn't know our scheme and how we deploy those guys."
The Eagles have allowed 460 yards a game, third-worst in the NFL after two games, and 30 points a game, fifth-worst in the NFL. But they will be inspired to face Reid.
"We can't let him come in here and beat us," said Eagles receiver DeSean Jackson.
Former Eagles receiver Chad Hall, among three Chiefs who once played for Reid in Philadelphia, said Reid "deserves a big warm embrace when he gets there."
Chiefs quarterback Alex Smith said they know what the game means even if Reid does not address it in an emotional fashion.
"We understand what this will mean for him," Smith said. "You try to win every game, every time, but we do recognize the situation."
Photo Credit: AFP/Mike Ehrmann