Biden Plan Is About To Boost Jobless Workers And Families With Kids
@LauraClawson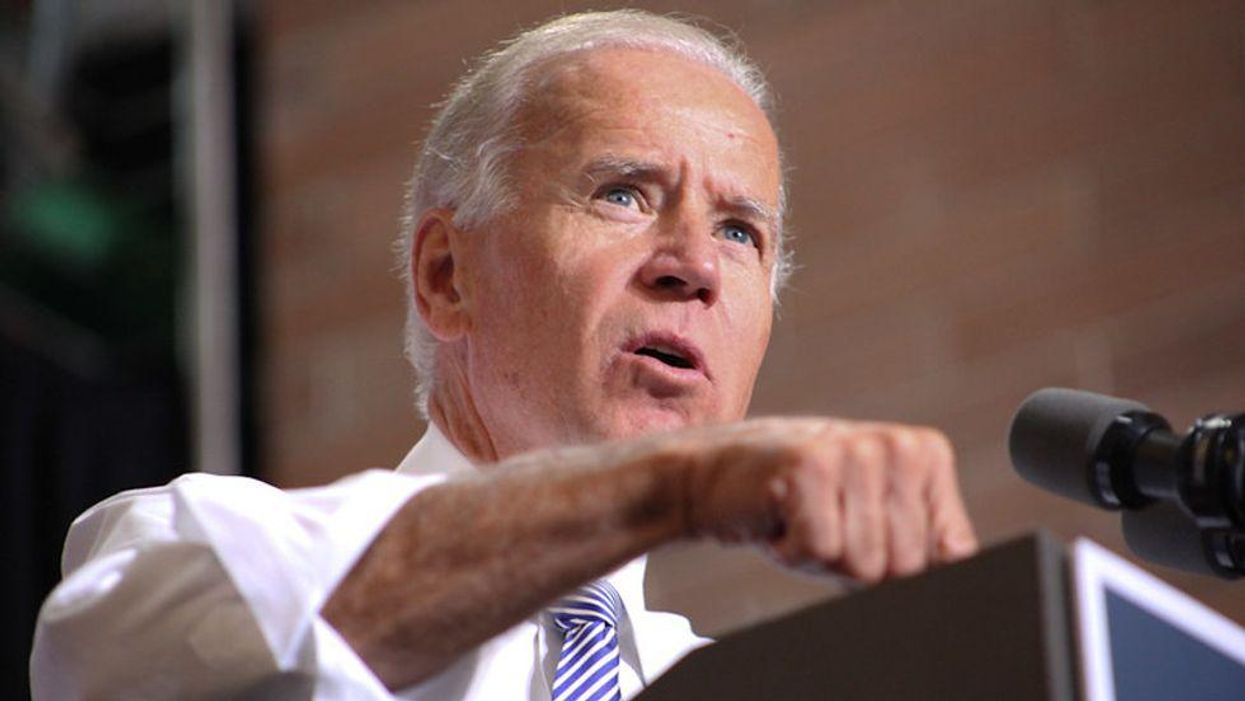 Republican governors across the country have cut off federal unemployment benefits for millions of people, but Democratic policies are still kicking in to help people struggling in the uneven recovery from the COVID-19 economy. Two parts of the American Rescue Plan going into effect in July provide direct aid to unemployed people and to families with kids.
In just one of the American Rescue Plan's improvements to the Affordable Care Act, on July 1, unemployed people became eligible for additional Affordable Care Act subsidies. "An average of three out of five eligible uninsured Americans can access $0 plans after subsidies are factored in, and an average of four out of five current consumers will be able to select a policy for $10 or less per month, according to the Department of Health and Human Services," CNN reports.
And on July 15, expanded, monthly child tax credit payments start going out to millions of families. The overall child tax credit increased from $2,000 to $3,000, plus an additional $600 for children under six, and because it will be paid monthly, families can factor it into their regular spending, covering things like back-to-school clothes and supplies, paying monthly bills, or paying off debts. According to one recent survey, though, more than 55 percent of people receiving the credit plan to save it—a move that can cushion families against future instability due to job loss, medical bills, or other unexpected expenses.
It's estimated that the expanded child tax credit will cut child poverty by 45 percent. Currently, the parents with the lowest incomes don't get all of the existing child tax credit—in fact, 10 percent of kids get nothing. That's not true of the new policy.
After getting monthly payments through the end of 2021, families will get an additional lump sum when they file their taxes in 2022. Families that saw an income increase in 2021 over the 2019 or 2020 tax returns used to calculate the tax credit may not get that lump sum if the IRS determines they weren't eligible for the full credit in 2021; a few families with large income jumps may have to repay some of what they got in monthly payments. You can check out this calculator to find out if you're eligible for monthly payments, and how much. Families that don't want monthly payments can opt out. Unfortunately, the process will be much more complicated for families that don't file taxes, since the new IRS tool for them to sign up is generally seen as a user-unfriendly mess. Nonetheless, the money is out there, and parents and guardians of children 17 and younger should make sure to get it.
The combined impact of these two policies is that a jobless parent of two children whose $300 a week federal unemployment supplement has just been cut by their Republican governor could now be getting free health care and $500 to $600 a month in child tax credit checks. These American Rescue Plan provisions are a step toward what the U.S. safety net should look like all the time, not just during a massive global pandemic.