Child's Detention Despite Citizenship Reveals Immigration Case Woes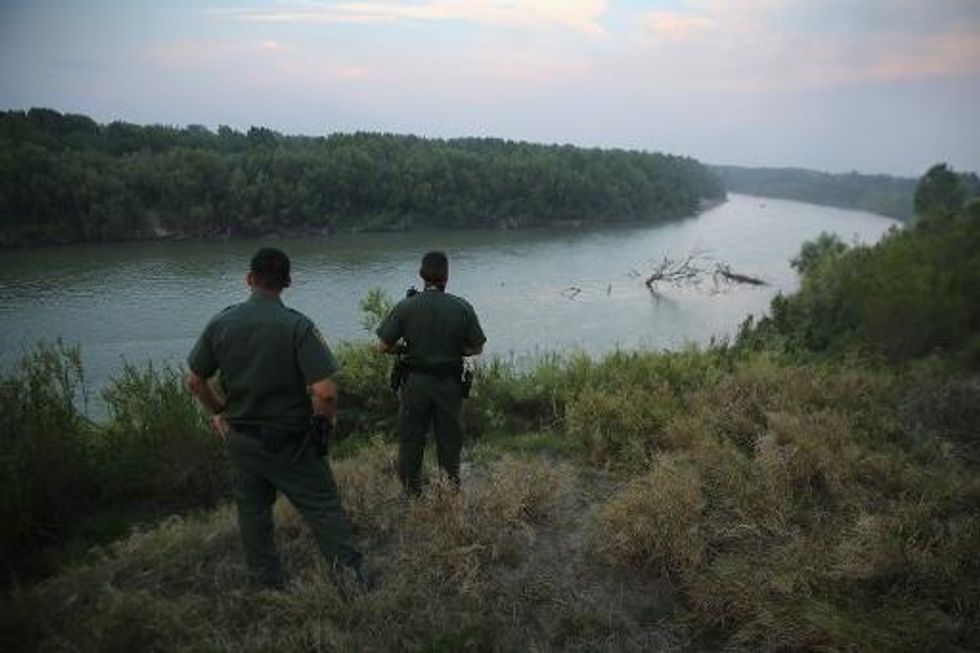 By Cindy Carcamo, Los Angeles Times
TUCSON, Ariz. — An 11-year-old boy — one of hundreds who have been shuttled to an immigration detention facility in the middle of the New Mexican desert — was released this week after it was discovered that he is a U.S. citizen, according to the child's attorney.
The boy spent more than a month at the detention center in Artesia, N.M., before an immigration attorney who happened to be visiting the facility discovered his status last week. The child, whose father is a U.S. citizen, had migrated from Central America with his mother before both were detained.
"I don't think they asked him the right questions," said the boy's attorney, Stephen Manning. "He should never have been there."
Leticia Zamarripa, a spokeswoman with Department of Homeland Security, described the case as "a complex matter" but said she could not comment on individual immigration cases because of privacy issues.
She did say that if an immigration detainee claims U.S. citizenship, the person could be released from custody while Immigration and Customs Enforcement officials investigate. Ultimately, an immigration judge decides whether a person is eligible to remain in the United States.
The case highlights the difficulties and potential pitfalls federal officials have faced in speeding up the processing of the thousands of single parents with children who have fled Central America and entered the United States through its southern border, said Laura Lichter, an immigration attorney.
Lichter is part of a contingent of lawyers that has been given access to the Artesia facility to provide free legal counsel to the detainees.
"I think the fact that a U.S. citizen was detained and for this long before anyone actually realized that there was even the possibility that they had detained a U.S. citizen shows you just how little respect and attention is being given to people's cases," said Lichter, former president of American Immigration Lawyers Association. "What this shows you is that there really is no due process here and that the system is only working in a way to deport people from the country. It is not working to protect people's claims."
The boy's case also reflects what happens when U.S. immigration law collides with the reality of modern, blended families, in which some members may be in the country legally while others are not.
Manning said that according to immigration law, because the boy's father is a U.S. citizen, his child is too, even though the boy was born abroad.
Once federal authorities were alerted to the boy's status, Manning said, they acted immediately to release him. His mother also was released, though it's unclear whether she is eligible for legal relief, Manning said.
Manning was hesitant to release any identifying information on the child — such as the country he had originated from or where he was heading within the United States. He did say, however, that the boy and his mother were on their way to be reunited with family and that the father lives in the United States.
In the last nine months, nearly 63,000 single parents with at least one child have been apprehended along the Southwest border, mainly in southern Texas. At the same time, about the same number of unaccompanied children have been apprehended along the border.
AFP Photo/John Moore
Interested in national news? Sign up for our daily email newsletter!