China To Try Uighur Professor On Charges Of Separatism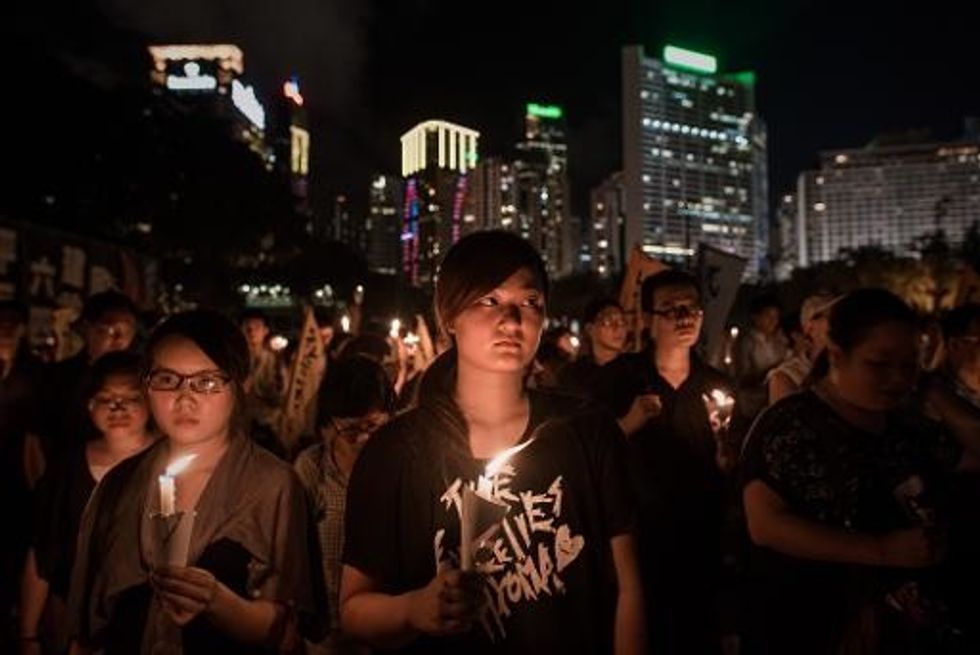 By Julie Makinen, Los Angeles Times
BEIJING — A Beijing economics professor who has persistently questioned China's policies toward ethnic minorities is heading to trial Wednesday on charges of separatism.
Ilham Tohti, 44, was detained in January. A scholar at Beijing's Minzu University, he founded a website aimed at promoting understanding between China's Han majority and ethnic Uighurs, a Muslim minority concentrated in China's far western province of Xinjiang.
Relations between the two groups have become increasingly strained in recent years, with Uighurs complaining of economic discrimination and cultural and religious restrictions that they say amounts to repression. Authorities, meanwhile, have blamed a series of attacks — including a mass stabbing at a train station and the explosion of a jeep in Tiananmen Square — on Uighur separatists, extremists, and terrorists.
Public disclosure of evidence in such terrorism cases, however, has been minimal and highly regulated by the government, which is keen to prevent any independent reporting on such incidents or questioning of the official version of events. Tohti's efforts to point out inconsistencies in the government's accounts of such incidents may have contributed to the decision to detain him.
Although Tohti has said publicly that he does not support separatism or independence for Xinjiang, Tohti's decision to post online a survey of Uighurs' attitudes on the issue of independence also may have upset authorities.
Tohti has denied the charges. He faces up to life in prison if found guilty, and Chinese courts have an extremely high conviction rate. Several of Tohti's students were questioned, strip-searched, and detained in January as well; it is unclear if they will soon face trial as well.
Tohti, a recipient of the 2014 PEN/Barbara Goldsmith Freedom to Write Award, was supposed to take up a position as a visiting scholar at Indiana University in early 2013.
However, he was detained at Beijing's airport and denied permission to leave China. His daughter was taken into custody along with him but was eventually freed and permitted to depart for Indiana alone. He returned to his work until he was taken into custody again this year.
Tohti's wife and two young sons live in Beijing.
On Tuesday, two lawyers for Tohti said that they had been able to meet with their client in Urumqi, the capital of Xinjiang, where the trial is to be held. Why the trial is taking place in Urumqi is unclear, since Tohti lives and works in Beijing.
Attorney Li Fangping said by phone from Urumqi that authorities had presented the defense team with 128 articles as evidence — pieces that Tohti had written, translated, or posted, in addition to interviews that he had granted to foreign media outlets. Although Li said there was no way that the articles constitute proof that Tohti is guilty of separatism, he said Tohti was "not so hopeful about the result" of the trial.
On Monday, Li added, prosecutors had presented new evidence, including videos of Tohti teaching in the classroom. "I haven't had time yet to watch all of them," Li said.
Liu Xiaoyuan, another lawyer for Tohti, said the professor was in decent spirits but had suffered some physical decline while in jail. After a quarrel with other inmates about their continuous smoking, Tohti in August was put into ankle shackles, Liu said by phone Tuesday.
Li said he expected the trial to last no more than two days. Tohti, he said, wanted to "thank the outside world for its concern." Li said Tohti told his daughter and others that no matter what the outcome of the trial, it was important to live without harboring hatred.
In accepting the PEN award on her father's behalf this spring, Jewher Tohti said he had "used only one weapon in his struggle for the basic rights of the Uighurs of Xinjiang: words. Spoken, written, distributed, and posted — this is all that he has ever had at his disposal, and all that he has ever needed. And this is what China finds so threatening."
AFP Photo/Philippe Lopez
Interested in world news? Sign up for our daily email newsletter!