Chinese Pork Firm $5.3 Billion IPO Set To Be The Biggest In A Year
@AFP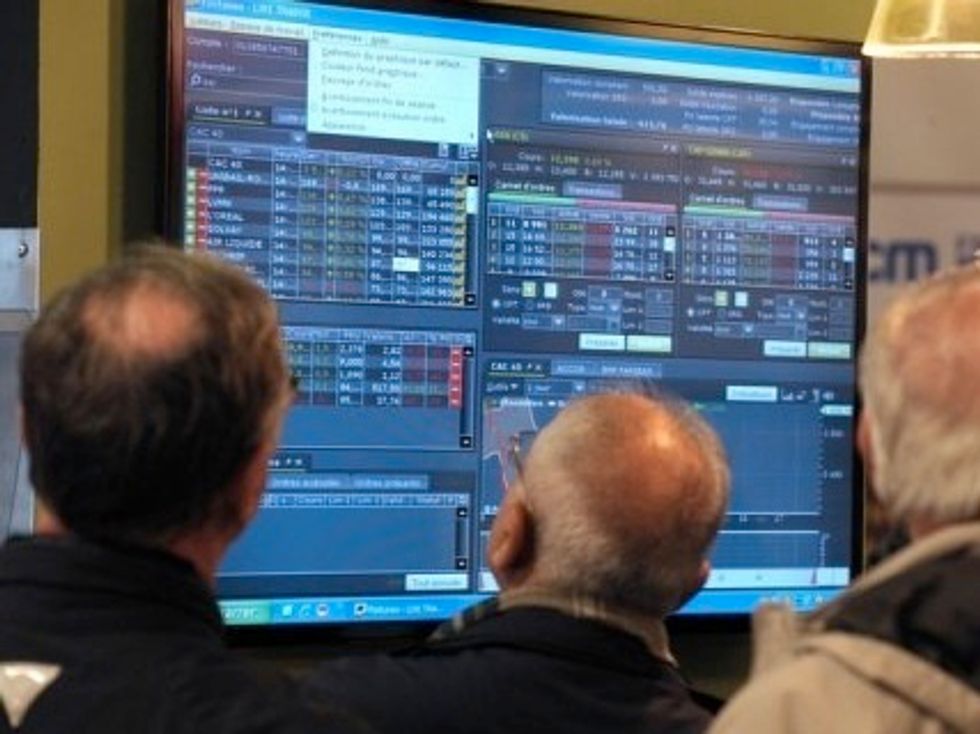 Hong Kong (AFP) – Chinese pork producer WH Group hopes to raise more than $5 billion in what would be the world's biggest initial public offering for a year as it plans to list in Hong Kong, giving a boost to the city's IPO market.
The company — which last year bought U.S. giant Smithfield Foods in a landmark multi-billion-dollar deal — will sell 3.66 billion shares at an indicative price range of HK$8.00-HK$11.25 each.
If the Henan-based firm, formerly known as Shuanghui International Holdings, sells its shares at the top end of the range, it would raise $5.3 billion. That would make it the largest IPO globally since Brazil's BB Seguridade Participacoes SA raised $5.7 billion in April last year.
It would also be Hong Kong's biggest since U.S. insurer AIA raised $20.5 billion in 2010. WH Group's shares are expected to list on April 30, according to Dow Jones Newswires.
WH Group is the world's largest pork company and is involved in the production, slaughter and distribution of the meat, a key ingredient in Chinese cuisine. It is also a shareholder of Spanish meat firm Campofrio Food, according to its website.
If demand is strong, the firm — whose shareholders include Goldman Sachs and Singapore's state investment firm Temasek — also has an option to sell a further 20 percent more shares, which could boost the sale to $6.37 billion.
"It's one of the largest (deals) in the world, it deserves some attention," Tanrich Securities vice president Jackson Wong told AFP, adding that there was high demand when two other smaller pork producers listed in Hong Kong.
In May WH Group, under the Shuanghui name, agreed to buy Smithfield Foods in a deal valuing Smithfield at $7.1 billion, making it the largest ever Chinese acquisition of a U.S. company.
The IPO will be welcomed by Hong Kong's exchange after Alibaba, the world's largest online retailer, opted in March to list in New York instead following a disagreement over the type of stock it could issue.
Talks between the Internet giant and Hong Kong's bourse broke down last year, in part because listing rules prevented Alibaba founder Jack Ma and senior management retaining some control over the board of directors.
The loss of the coveted deal was seen as a blow to Hong Kong's efforts to maintain its appeal as a public listings destination, after being eclipsed by other bourses in 2012 as the world's largest IPO venue.
"After Alibaba, the Hong Kong exchange really needed a boost in the form of WH Group," Frances Lun, CEO of GEO Securities, told AFP.
Hong Kong was the world's top IPO venue from 2009 to 2011 but has lost ground to competitors in recent years. However, it has seen a pick-up this year — especially for some less orthodox companies.
Magnum Entertainment, the first nightclub operator to list in Hong Kong, saw its HK$126 million IPO oversubscribed 3,500 times. Its share price soared 90 percent on the first day.
Fu Shou Yuan, the largest mainland Chinese funeral services provider, saw its December $215 million IPO oversubscribed by nearly 700 percent.
In January, a utility trust owned by Asia's richest man Li Ka-shing, raised $3.11 billion but fell 2.02 percent on its debut.
©afp.com / Eric Piermont