Chris Van Hollen To Run For Senate In Maryland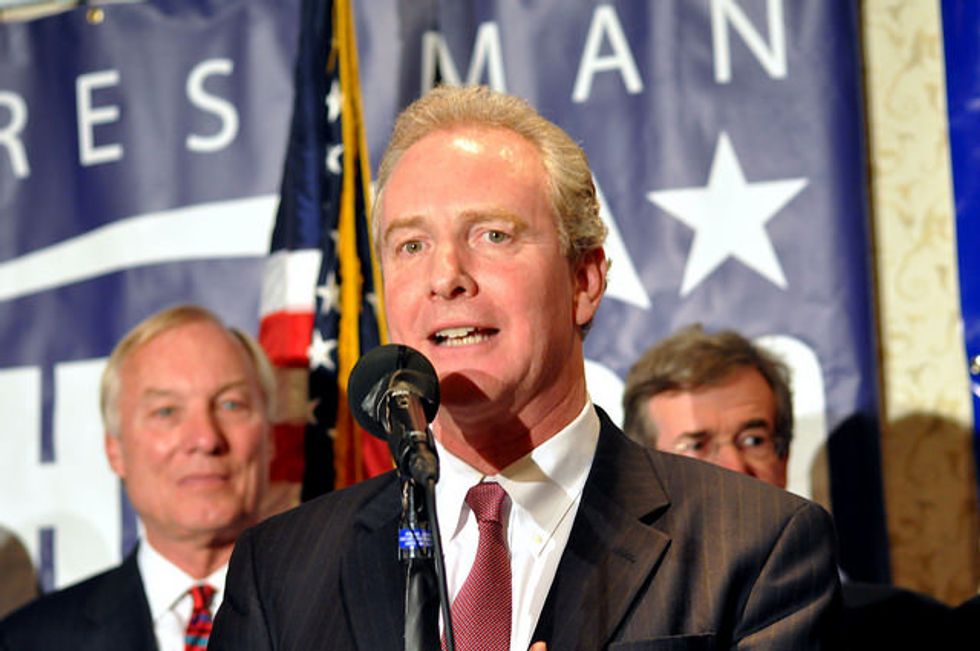 By Alexis Levinson, CQ-Roll Call (TNS)
WASHINGTON — Maryland Rep. Chris Van Hollen announced Wednesday he will run for the seat of retiring Senator Barbara A. Mikulski, moving swiftly as numerous other ambitious Democrats have their eye on the race.
"I am excited to share that I have decided to run for the United States Senate from our great State of Maryland," Van Hollen said in a statement.
The seven-term congressman's move comes just two days after Mikulski announced she wouldn't seek another term and with nearly every other member of Maryland's congressional delegation pondering whether to run for just the second open Senate seat in the last 30 years.
Rep. Donna Edwards told CQ Roll Call on Wednesday she is seriously considering a bid and would make a decision soon.
"I've made quite clear that I'm interested in running," she said. "I see a pathway to succeeding Barbara Mikulski."
As for a timeline, Edwards said, "give me a couple of days or so, and I'll figure it all out." Van Hollen confirmed his candidacy just a couple of hours later, but Edwards made clear she had no compunction about running against her colleagues.
"Was it a factor to me when I ran for Congress against a seven-term incumbent and every bit of the establishment was against me? Not really," she said, referring to her first election to Congress when she ousted fellow Democrat Al Wynn.
Rep. Elijah E. Cummings, who is also considering a bid, greeted reporters' questions Wednesday with a hearty laugh. He confirmed as he walked away, "That's not a no."
Other members of the delegation are also reportedly considering it. Rep. C.A. Dutch Ruppersberger told Bloomberg he was giving the possibility of running "very serious consideration," and Rep. John Delaney tweeted Monday that he "will explore a race for Senate."
Rep. John Sarbanes is also considered a possible contender. He is the son of longtime former Sen. Paul Sarbanes.
Photo: Edward Kimmel via Flickr