Christie Announces Port Authority Chairman's Resignation At Combative Press Conference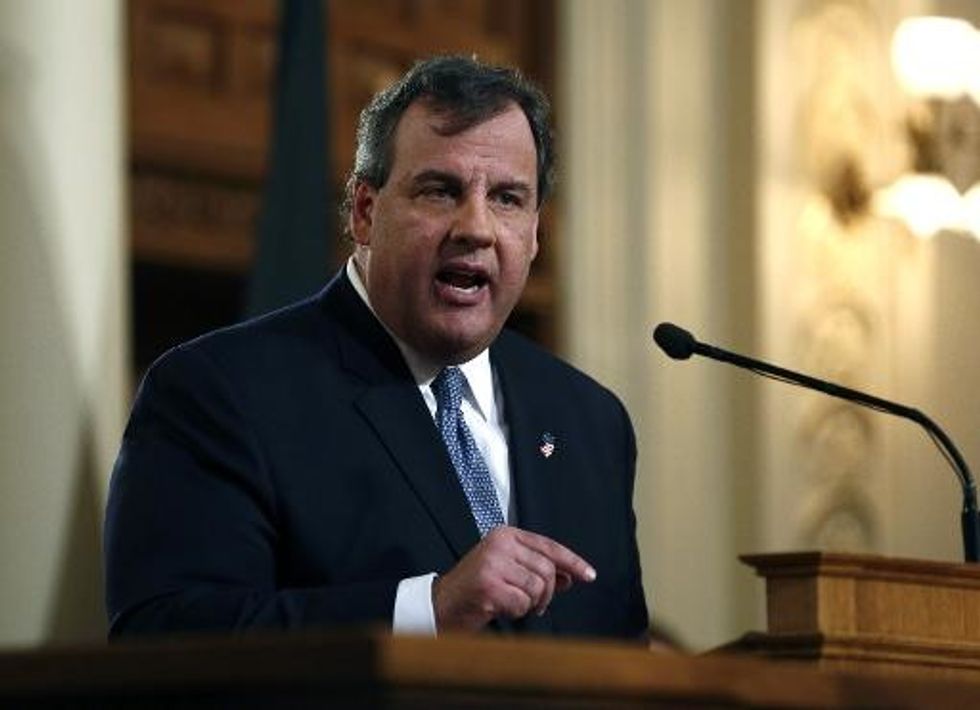 By Michael Phillis, The Record
TRENTON, N.J. — New Jersey Governor Chris Christie announced Friday that David Samson, the chairman of the Port Authority, has tendered his resignation.
That announcement, during an hourlong news conference, comes a day after Christie's lengthy internal investigation cleared him of any wrongdoing in the bridge scandal.
Christie answered questions for about an hour and often in a confrontational manner, with reporters asking questions about the account of his administration's role in the bridge scandal.
Samson's resignation is effective immediately, Christie said. What role Samson had in the lane closings is one of the major open questions in the scandal. His name appears in emails between staff that have turned up in subpoenaed documents.
Christie has been on a media blitz of late, appearing on ABC in an interview with anchor Diane Sawyer. He has also sat down with Good Morning America and Fox News. He has expressed disappointment in two former associates, Bridget Anne Kelly and David Wildstein, saying that they lied to him and acted alone — a conclusion the internal investigation confirms.
"Anybody who works for me who believes that something like this was something that would be pleasing or acceptable to me didn't know me in the first place," Christie said Friday, about his firing of Kelly.
He wasn't opposed to some changes at the Port Authority including possibly splitting the organization in two.
Two independent investigations are still underway — one by the legislature and the other by a federal prosecutor. His internal investigation does lay out an explanation for what happened and will be contrasted with the results from the other two inquiries.
The report was complete and came to a sound, factual conclusion backed up by numerous footnotes and thousands of documents, Christie said.
"We gave them unfettered, complete access to everyone in this government," Christie said.
"I think the report will stand the test of time."
He did concede that he should have gathered more information before sharing his thoughts on the lane closings back in December when he originally mocked accusations that the administration was involved. This claim was proven false once Kelly's "traffic problems" message was revealed.
Christie said he regretted ever putting Wildstein on the Port Authority.
"It was (former Port Authority deputy executive director) Bill Baroni who brought David Wildstein into the Port Authority," Christie said. "I obviously believe having David Wildstein at the Port Authority was a mistake."
He also said Samson's resignation had been in the planning stages for almost a year.
Some members of the media said the report had tinges of sexism — Kelly's personal life was explored in-depth but not that of some of the men involved. Kelly's breakup was chronicled and her alleged distraught emotional state was documented in detail as a possible motivating factor for her actions.
When questioned about the claims of sexism, Christie said the document was based on fact.
In January, Christie held a news conference that stretched on for about two hours in which he explained that he had no involvement or prior knowledge in the lane closures at the George Washington Bridge in September.
AFP Photo/Jeff Zelevansky