Christie Comments On Bridge Scandal Case At Mississippi Campaign Event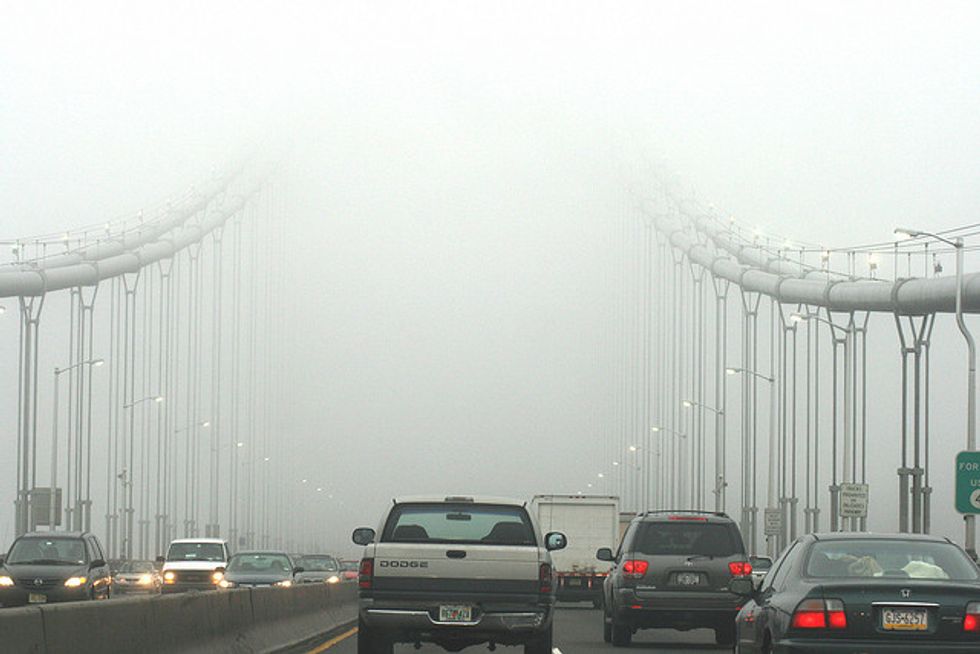 By Melissa Hayes, The Record (Hackensack, N.J.) (TNS)
TRENTON, N.J. — New Jersey Governor Chris Christie (R-NJ) told reporters in Mississippi that he's now been cleared in the George Washington Bridge lane closure scandal by three different investigations and if defense attorneys want to subpoena him, they can.
Christie took questions from reporters after attending a campaign event for Mississippi Governor Phil Bryant (R-MI) at a restaurant in Flowood, Miss., Tuesday afternoon.
Christie said he's now been cleared by a legislative committee that was headed by Democrats, an internal investigation conducted by an attorney he hired, and the U.S. Attorney's Office. He said all three came to the same conclusions "that I had nothing to do with this."
"All you can do is tell the truth, and that's what I've done and what I'll continue to do," he said, appearing on a video stream of the event, which aired live on social media.
The event marked the first time Christie has spoken to reporters since his former deputy chief of staff and an appointee at the Port Authority were indicted Friday on charges they conspired to close the lanes in an act of political retribution against the Democratic mayor of Fort Lee, who declined to endorse Christie's re-election bid in 2013. The indictments came as another Christie ally at the Port Authority pleaded guilty to two charges related to the lane closures as part of a plea deal for cooperating with federal authorities.
Christie, who is considering a presidential bid, is attending events in Mississippi and Louisiana Tuesday. He campaigned for Bryant in 2011 and Christie made an appearance for him last year amid a busy schedule of events as chairman of the Republican Governors Association.
Christie was asked whether the event also served as a campaign stop for his potential presidential candidacy.
"Oh heck, if it was a campaign stop for me, Bryant would be talking a lot more than me," Christie said. "I'd have him telling people in Mississippi what he thinks of me. So no, this is really about Phil."
Christie said he supported Bryant's candidacy in 2011 and was in Mississippi Tuesday to urge voters to give him a second term — and also raise money for the state GOP.
"Believe me, if I come down here for campaign stuff for me you'll know exactly what that looks like and feels like," Christie said. "This is campaign stuff for my friend Phil Bryant."
A reporter also asked Christie how his "moderate policies" would affect his potential presidential candidacy, a remark that drew a quick response from the governor.
"Which moderate policies on social issues are you talking about?" Christie asked. "You know, I'm pro-life, I vetoed Planned Parenthood funding in my state five different times, I vetoed a clip reduction."
The reporter interjected, "What about gay marriage."
"I vetoed the gay marriage bill in New Jersey and fought it all the way to the New Jersey Supreme Court, so I don't know which moderate social issues you're all talking about," Christie said.
The reporter asked again, "So you're against gay marriage?" Christie replied, "I have always been, yes."
The governor often faces questions about whether his views are conservative enough to win him a presidential nomination. He attributes his image of being too moderate to governing a Democratic state in the Northeast.
Photo: Quinn Dombrowski via Flickr