Christie Draws Failing Grades From ACLU Many Subjects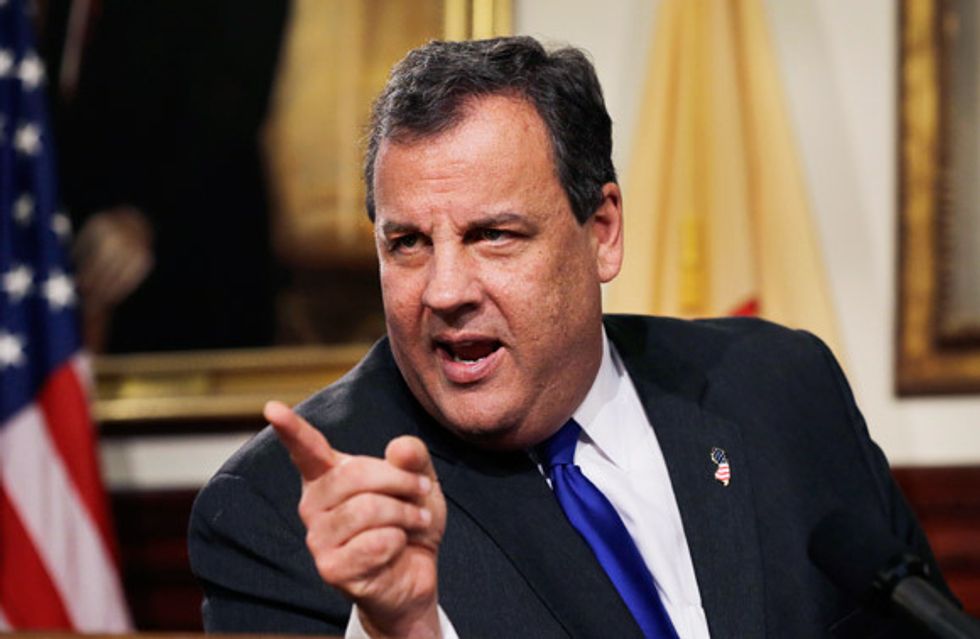 By Monsy Alvarado, The Record (Hackensack, N.J.)
HACKENSACK, N.J. — A report card released Monday by the state chapter of the American Civil Liberties Union gave New Jersey Gov. Chris Christie poor marks for his first term's record on civil liberties and rights.
The ACLU-NJ examined 12 civil rights areas and gave the governor a D-plus average. Christie received above-average grades in respecting freedom of religion (B) and voting rights (B-minus) but received failing marks in separation of church and state, separation of powers, and economic justice. Christie also got a failing grade in transparency, with the report saying the George Washington Bridge scandal exposed how the administration attempts to keep the public out of government business.
ACLU-NJ Executive Director Udi Ofer said Christie's first term "will be remembered for its assaults on judicial independence and the separation of church and state, as well as for its disdain for transparency."
Michael Drewniak, the governor's spokesman, dismissed the report. "Does anyone really think the ACLU could fairly assess anything we do that doesn't fit squarely into its agenda?" Drewniak asked.
John Weingart, associate director of the Eagleton Institute of Politics at Rutgers University, said he was surprised by Christie's low scores on criminal justice and drug policy, considering the governor has been vocal about finding alternatives for prison as a means of drug treatment.
The report noted that while the governor opposed discrimination against LGBT families, he also opposed same-sex marriage, and that even though he supported allowing New Jerseyans in the country illegally to pay in-state tuition at public colleges, he removed a provision allowing them to apply for state financial aid.
Photo: Peter Stevens via Flickr