Christie Office Strikes Pay Deal With Defense Attorney In Bridge Scandal Probes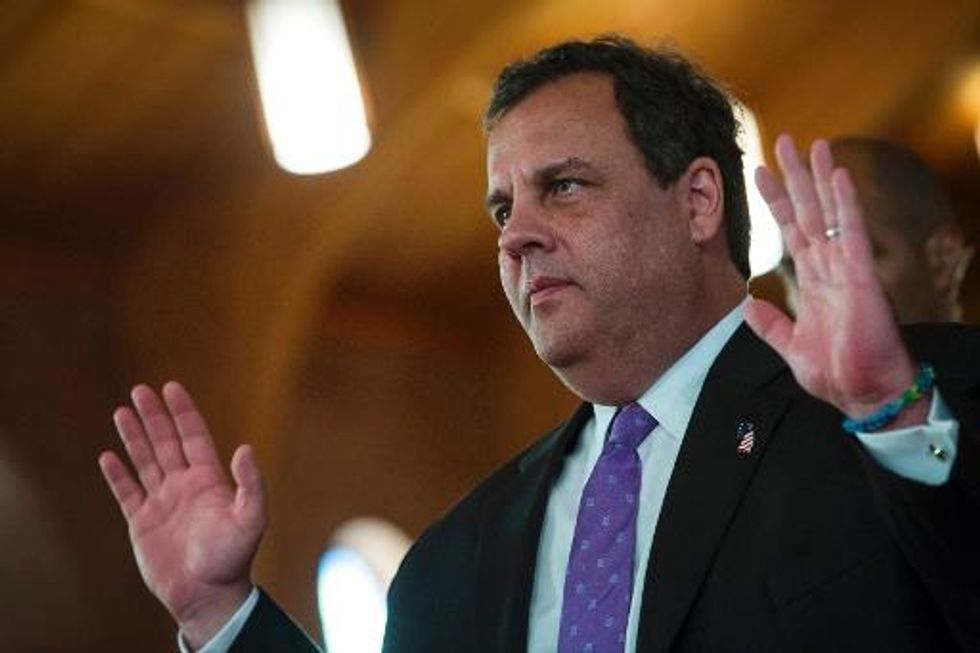 HACKENSACK, N.J. — New Jersey Gov. Chris Christie's office has agreed to pay a high-powered attorney $650 per hour to represent it in a series of investigations into the George Washington Bridge lane closures.
That's more than a 40 percent discount off attorney Randy Mastro's normal rate, he wrote in a letter to state officials, and 20 percent less than the average amount charged by attorneys at the New York office of his firm, Gibson Dunn.
The terms of Mastro's agreement were laid out in documents released by the governor's office late Thursday in response to a public records request. A retention letter states that Mastro will help Christie's office in several ways — including producing documents in connection with an investigation by the U.S. Attorney's Office.
The reference to producing documents for the U.S. Attorney's Office is the clearest indication that Christie's office either has received, or anticipates receiving, a subpoena from federal prosecutors looking into whether a crime was committed. The state Republican Party and Christie's re-election campaign confirmed earlier this month that they had received federal subpoenas but there has been no public confirmation of others.
Several people within Christie's inner circle have also received subpoenas for documents by a joint legislative panel investigating the lane closures. The responses to those subpoenas are due on Monday. The attorney advising the investigative legislative panel, former federal prosecutor Reid Schar, is charging $350 per hour, also a discounted rate.
The biggest political crisis of Christie's political career has also provided work for some of the biggest names in the region's legal circles. Much of the cost is likely to be borne by taxpayers, although the Port Authority announced earlier this month that it would not pay the legal bills of the Christie ally and Port Authority executive who implemented the lane closures, David Wildstein.

Mastro's retention letter, signed by him on Thursday, states that he will help the governor's office review its operations and information flow, aid an internal review into the lane closures, and assist "with document retention and production in connection with the United States Attorney inquiry, and other appropriate … requests for information."
The U.S. Attorney's Office announced its review after emails and messages, first published by The Record, showed Christie's deputy chief of staff wrote to a Christie ally at the Port Authority: "Time for some traffic problems in Fort Lee." Christie fired that staffer, Bridget Anne Kelly, along with his longtime adviser and campaign manager, Bill Stepien, who also surfaced in the messages.
Christie apologized after the messages surfaced and said he was deceived. He has said that he believed the lane closures were part of a legitimate traffic study, although hundreds of documents provided in response to previous legislative subpoenas indicate joy at the resulting traffic paralysis in Fort Lee and disdain for the town's mayor, a Democrat who declined to endorse the governor.
The documents released Thursday do not indicate whether Mastro will represent all of the office's individual staffers, many of whom have received subpoenas. The documents say that Mastro is representing "the Office of the Governor."
Christie announced he was hiring Mastro, a former New York City deputy mayor under Rudy Giuliani, on Jan. 16 but did not announce details of the agreement. Mastro is also representing the Port Authority in a lawsuit by a motorist advocacy group, AAA New York, alleging that increases in tolls are illegal. Mastro's prior arrangement with the Port Authority, an agency jointly run by Christie and New York Gov. Andrew Cuomo, prompted some inside the Port Authority to question whether the attorney had a conflict of interest.
"Neither Gibson Dunn nor the Office of the Governor of New Jersey considers it a conflict," states the retention letter, signed by Assistant Attorney General Robert T. Lougy.
Mastro is head of litigation for Gibson Dunn's New York office. His letter suggests that his hourly rate is normally more than $1,000.
That rate, a threshold that was almost never crossed just a few years ago, is now routine for partners at major law firms, experts have said.
One of Mastro's partners, Ted Olsen, had a publicly disclosed rate of $1,800 – probably one of the highest billing rates in the country, said David Lat, the founder and managing editor of the legal blog Above the Law.
"When a matter is high profile, sensational or when a lot of money is at stake, you will see this convergence of major law firms and lawyers," said Lat, a former federal prosecutor who worked under Christie when he was the state's U.S. Attorney. "Part of it is you don't want to show up to a gunfight without proper weaponry."
Mastro wrote in his letter that the $650 per hour rate, which will apply to all attorneys at his firm who bill the governor's office, could be revisited after three months. He added: "It is a privilege for us to represent the Office of the Governor of the State of New Jersey."
AFP Photo/Eric Thayer