Christie Returns To Town Halls As Polls Show U.S. Appeal Sagging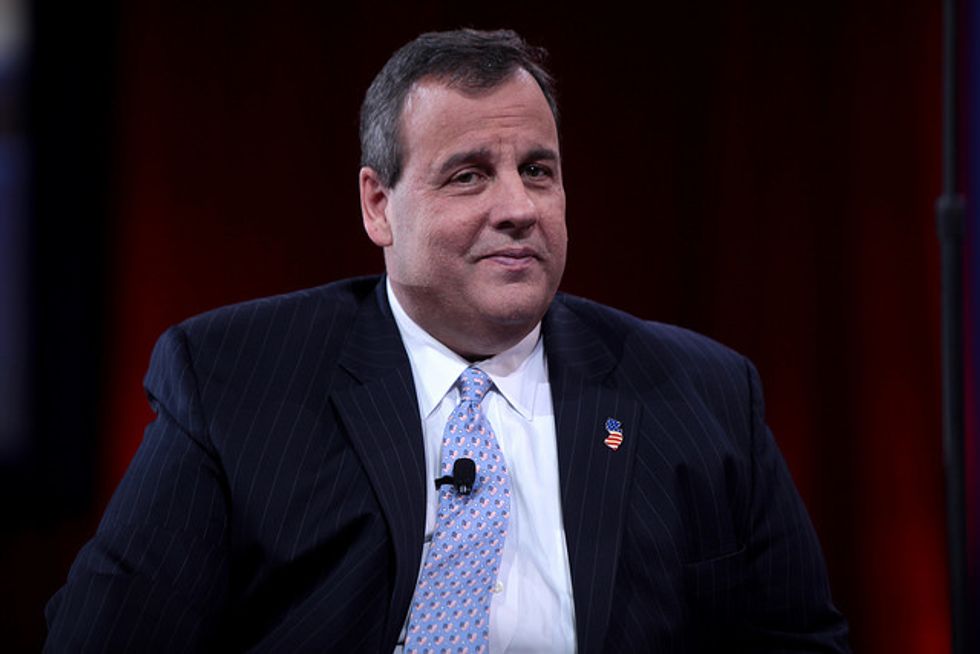 By Terrence Dopp, Bloomberg News (TNS)
TRENTON, N.J. — For Chris Christie, all roads to the White House run through New Jersey.
The governor, trailing Jeb Bush and Scott Walker in polls measuring the popularity of potential Republican presidential candidates, has resumed home-state appearances as he seeks to score political victories. Since February, he's held weekly town-hall meetings, where he's assailed public-worker benefits and defended his staff's settlement of an $8.9 billion pollution lawsuit with Exxon Mobil Corp. for $225 million.
The unscripted gatherings may represent Christie's best chance of righting a campaign that's stumbled even before it's begun. The meetings allow him to interact with voters, pitch his agenda and grab news coverage through the format that helped build his national profile as a tough-talking Jersey guy. The most-viewed video on his YouTube page shows him sparring with a teacher over school-aid cuts during a 2010 town hall.
"It's necessary for him, but I don't know that it will be sufficient," said Rick Wilson, a Florida-based Republican media consultant who worked on Rudy Giuliani's failed 2008 campaign. "There are already doubts about what the purpose is of Chris Christie being in this race."
A March 18 CNN poll showed Christie, 52, tied with Sen. Marco Rubio for sixth place among the likely Republican contenders, with 7 percent. That put him behind surgeon Ben Carson and ahead of Sen. Ted Cruz, who on Monday became the first to formally announce his candidacy.
Bush, the former Florida governor, was the leader with 16 percent, followed by Walker, the Wisconsin governor, at 13 percent. The poll's error margin was 4.5 percentage points.
Christie, during his monthly "Ask the Governor" call-in radio show on Monday, said Cruz's announcement won't force him to accelerate his own timetable. The governor, who formed a political action committee in January to boost his visibility, said he intends to announce a decision in late spring or summer.
Tuesday marked the 132nd town-hall meeting since Christie took office in January 2010, and the fifth in as many weeks. It was held at a community center in solidly Republican Morris County during the middle of the workday near Christie's hometown of Mendham. He answered questions about local issues with his usual blunt style and responded to queries about broader topics with rhetoric geared toward the national Republican base.
"No rights are given to you by government," Christie said. "All rights are given by God."
During the forum, Christie told the crowd he's focused on his current job. Being limited to two terms gives him more freedom to rein in pensions and other entitlements without fear of voter backlash, he said.
The recent gatherings have been free of the confrontations with public workers that made Christie popular on YouTube.
Four years ago, Christie rejected calls to run for president from Republican leaders and executives including Home Depot Inc. co-founder Ken Langone, saying he wasn't ready. After Hurricane Sandy leveled much of New Jersey's coastline in October 2012, his response garnered him record approval and helped him win a second term in November 2013.
Those ratings have dropped to lows amid some residents' complaints about the pace of rebuilding, concerns about New Jersey taxes and a recovery lagging behind neighboring states, and controversy over politically motivated lane closings at the George Washington Bridge.
In a March 3 poll by Fairleigh Dickinson University's PublicMind, a record 51 percent of registered New Jersey voters disapproved of Christie's performance.
Krista Jenkins, the poll director, said Christie "isn't as much retreated as he is digging in" by attempting to steer the focus back to his current job. She said any success he has raising his numbers at home will benefit him elsewhere.
"He has to govern — even though clearly his aspirations are more national — but he's going to be called to task if he abandons the state," Jenkins said. "This is pretty natural, and it's really a dance that he's going to have to do until this thing really plays out."
Christie's February was marred by reports of donors lining up behind Bush, New Jersey allies facing fresh scandals and backlash over comments he made about vaccinations. He ended the month by proposing long-awaited fixes for New Jersey's underfunded pension system and holding his first town hall in six months.
While many have written Christie off due to his low ratings, the bridge scandal and his lack of high-profile donors, Jenkins said "one good night in a debate can turn a campaign around."
To be sure, Christie has won some recent victories in Trenton.
Democrats failed to gather enough votes to override the governor's veto of legislation overhauling the Port Authority of New York and New Jersey. He also persuaded Republican senators to vote against a Democratic-sponsored resolution condemning his $225 million settlement with Exxon Mobil over pollution at refineries in Bayonne and Linden. The settlement resolved a case dating to 2004.
Wilson, the Florida Republican, said he doesn't expect Christie to be a contender for the White House. Christie's campaign has been "over for a while" and the governor hasn't recognized it, he said.
Christie's break from conservative Republicans began with his embrace of President Barack Obama after Sandy and he has continued to alienate them, Wilson said.
"It's hard to reboot in politics without an awful lot of money in your pocket, and he doesn't have that right now," he said. "He strides like a colossus in New Jersey, but when you go up against guys with a natural fluency in addressing Republicans and conservative voters, it's hard for him to stand out."
(c)2015 Bloomberg News, Distributed by Tribune Content Agency, LLC
Photo: Governor Chris Christie of New Jersey speaking at the 2015 Conservative Political Action Conference (CPAC) in National Harbor, Maryland. (Gage Skidmore/Flickr)