Christie Speaks At GOP Event At New York City's Tony Harvard Club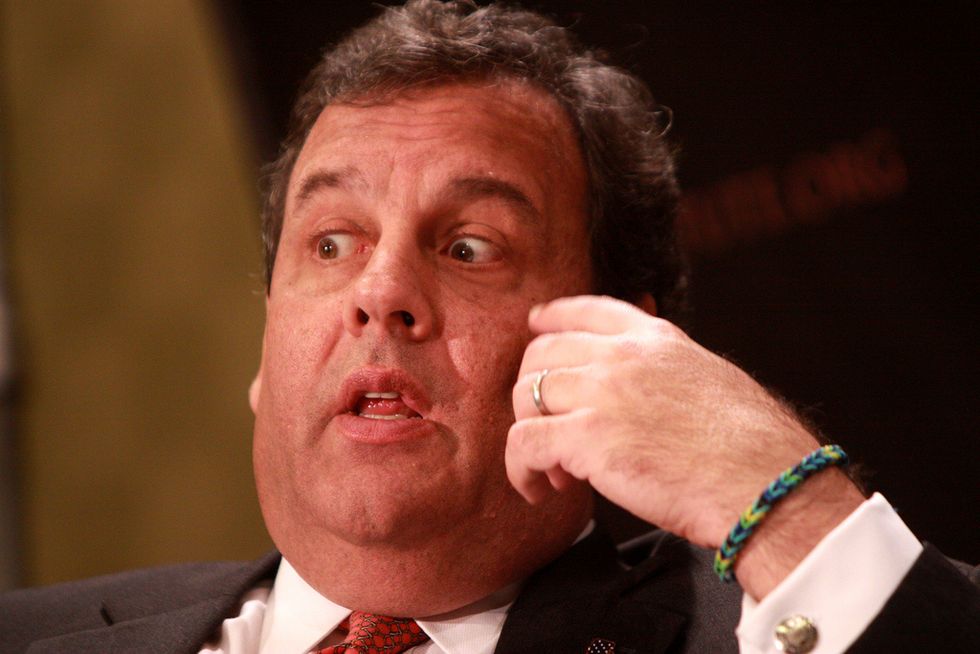 By Michael Linhorst, The Record (Hackensack, N.J.)
NEW YORK — New Jersey Gov. Chris Christie spoke at a Republican Senate event at New York's Harvard Club on Tuesday, the latest in a series of gatherings he has attended with top national Republicans even as his administration continues to battle scandal back in New Jersey.
The governor didn't take questions on his way into the tony club in midtown Manhattan, where he met with Senate Republican Leader Mitch McConnell, other politicians and top GOP donors for the Majority Makers Policy Retreat held by the National Republican Senatorial Committee.
The committee, which announced Tuesday that it raised $4.62 million in donations last month, is trying to gain a Republican majority in the U.S. Senate in November's election.
Asked to describe the message he planned to deliver to the group, the governor shot over his shoulder, "Seriously? Are you kidding me?" as he hurried into the club.
Christie was accompanied by his wife, Mary Pat, and Jeff Chiesa, former U.S. senator and state attorney general.
Earlier in the day, a Christie aide, who spoke on the condition of anonymity, said Christie would talk "about the importance of winning back the Senate majority this fall, and how the Republican Party can compete and win in all corners of this country, including blue states."
Christie, a second-term governor with presidential ambitions, has worked for years on building a reputation as a pragmatic politician who can work across the aisle to get things done. His 22-point re-election victory in November — in a state where registered Democrats outnumber Republicans by about 700,000 — was intended to show his bipartisan appeal.
But his national ambitions are now in jeopardy as the scandal over the George Washington Bridge lane closures threatens to upend his career. The four days of closures in September caused massive traffic jams in Fort Lee, whose Democratic mayor declined to endorse Christie's re-election campaign.
Like Christie's recent trips to Florida and Texas, Tuesday's appearance at the Majority Makers Policy Retreat was closed to the public and media. Senators, including McConnell, who were seen entering the Harvard Club did not speak with reporters outside.
A spokeswoman for the National Republican Senatorial Committee declined to comment on the event.
Photo: Gage Skidmore via Flickr