Christie Struggles In Polls, Even In New Jersey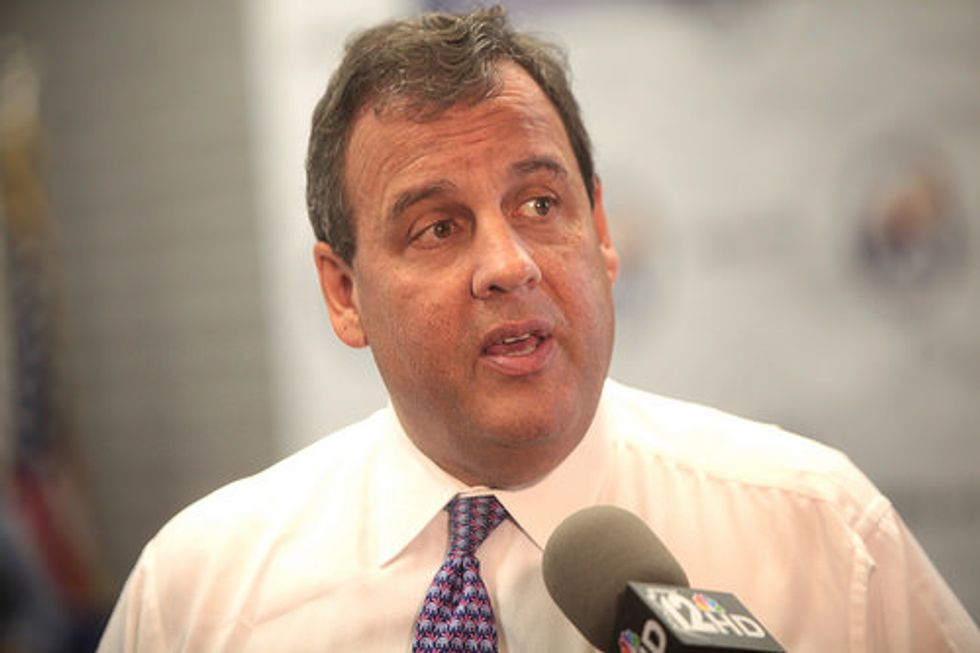 by The Record (Hackensack, N.J.), (TNS)
HACKENSACK, N.J. — New Jersey voters do not want to see Gov. Chris Christie run for president, but if he does, he should resign and not be a governor and candidate at the same time, a poll released Thursday said.
Voters also appear to favor Democrat Hillary Rodham Clinton over Christie, a two-term Republican, according to the Quinnipiac University poll.
Exactly half of the registered voters polled by Quinnipiac University said Christie should not run for president, while 44 percent said he should.
The poll also said that New Jersey voters, by 49 percent to 43 percent, do not believe the nation is ready for a "Jersey guy," like Christie, to be president.
And in a matchup with Clinton, Christie would lose to her in New Jersey by 50 percent to 39 percent, the poll said. Clinton was the only potential presidential candidate in the poll who showed a favorable rating.
"Even Jersey guys, actually Jersey girls, don't think the nation will go for a Jersey guy like Gov. Christopher Christie," said Maurice Carroll, assistant director of the Quinnipiac University Poll.
"Besides that, we'd sooner vote for the girl from New York, Hillary Clinton. She beats all the probable Republican candidates, including the governor. He does better than the other Republicans, but he still loses his home state."
Christie did win two elections in New Jersey, the last by an overwhelming margin. But that was in an election that saw significantly low turnout and an opponent who drew little support.
Presidential elections tend to draw a much larger pool of voters, which in New Jersey tend to lean more toward Democrats.
Another survey released Thursday also showed poor results for Christie.
The annual Business Outlook Survey conducted by the Trenton-based New Jersey Business & Industry Association said 57 percent of employers gave Christie a favorable rating. But that is a steep drop from the 74 percent rating from the year before in the same survey, an approval rating similar to one for most of his tenure in this poll.
If Christie does run for president — and he has said he is considering that possibility and will announce a decision in the coming months — an even larger margin of those surveyed said he should resign as governor if he becomes a candidate.
Sixty-two percent of voters polled said that he should leave the State House, compared with 32 percent who said he should not.
Christie has told his staff and potential donors that if he does run for president, he won't leave the governor's office.
That raises a fundraising issue for the governor because of federal Securities and Exchange Commission rules that prohibit employees of financial firms that do business, or may seek to do business, with a state government from donating to a sitting governor.
If Christie runs, he stands to benefit from political action committees and issues-based nonprofits, which do not face the same SEC prohibitions and can accept money from the financial sector and spend it on efforts in support of the governor.
But if he does become president, 53 percent of those surveyed said Christie would not make a good president, with 40 percent expecting him to do well. A majority of Republicans, 70 percent to 21 percent, of those surveyed disagreed and said Christie would be a good president.
The survey, conducted from Dec. 3 through Monday, included 1,340 registered voters and had a margin of error of 2.7 percentage points.
Photo: Gage Skidmore via Flickr