#EndorseThis: Chris Christie Utters The Ugly Truth About Ted Cruz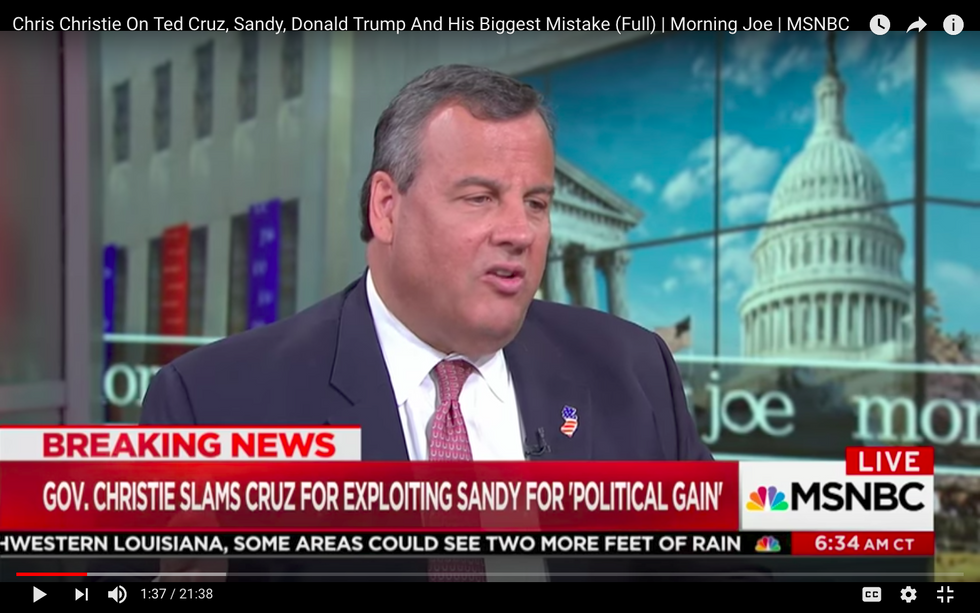 No longer laying low, Chris Christie showed up on Morning Joe today — where he proceeded to trash Senator Ted Cruz (R-TX), one of the few political figures even more widely disliked than he is. The topic was the politics of disaster relief after Hurricane Sandy and now, following Harvey's devastation of the Lone Star State.
Whatever you may think of America's least popular governor, his curt analysis of Cruz and all the other hypocrites across the Republican south was dead on. Christie also offered a few insightful comments on the Arpaio pardon. Then he quickly resumed sucking up to Donald Trump.
Feel free to skip everything after the first ten minutes or so.