Citing Limbaugh, Trump Touts Government Shutdown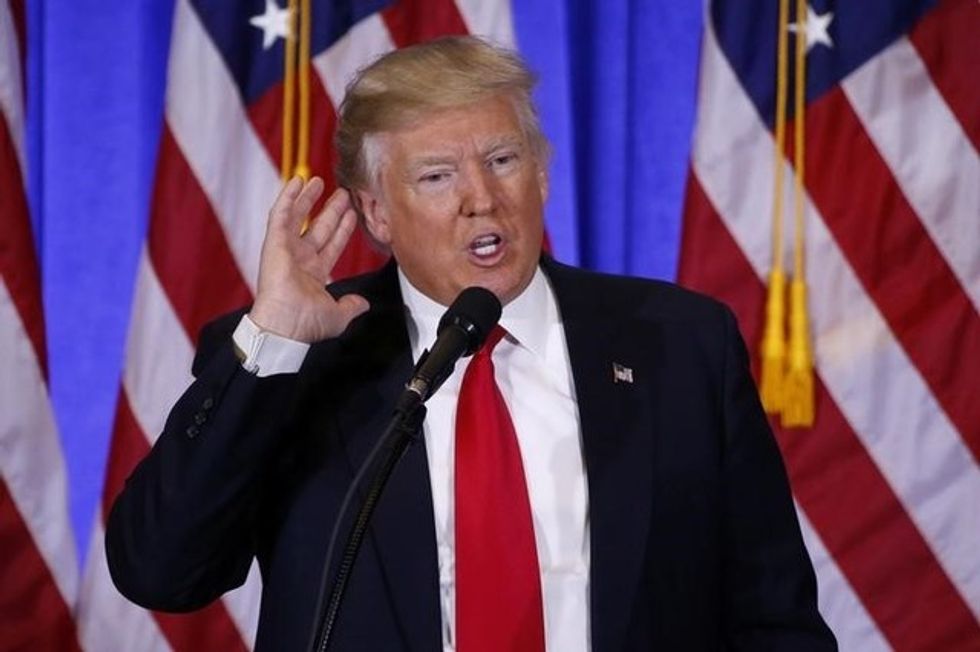 Reprinted with permission from AlterNet.
Congressional Republican leaders have been clear: They do not want a government shutdown at the end of the month.
President Donald Trump, on the other hand? He still seems enthusiastic about the idea.
"I would do it because I think it's a great political issue," Trump told reporters Friday. "I was reading and watching the other day, there are some people I have a lot of respect for."
On Wednesday, though, Senate Majority Leader Mitch McConnell denied even the possibility of negotiations breaking down: "No chance of a government shutdown."
But Trump, who has said the threat would be good leverage to obtain funding for his promised border wall, cited right-wing media figures in support of the idea.
"Rush Limbaugh says it's the greatest thing you can do," he said. "Mark Levin the greatest thing you can do. Your friend Hannity, the greatest thing you can do."
Forcing a government shutdown a month before the midterm elections over a policy that is broadly unpopular hardly seems like a shrewd political move. But Trump might just do it anyway.
Cody Fenwick is a reporter and editor. Follow him on Twitter @codytfenwick.