U.S. Civil Rights Commission Will Meet In North Carolina, Hotbed Of Voting Rights Struggle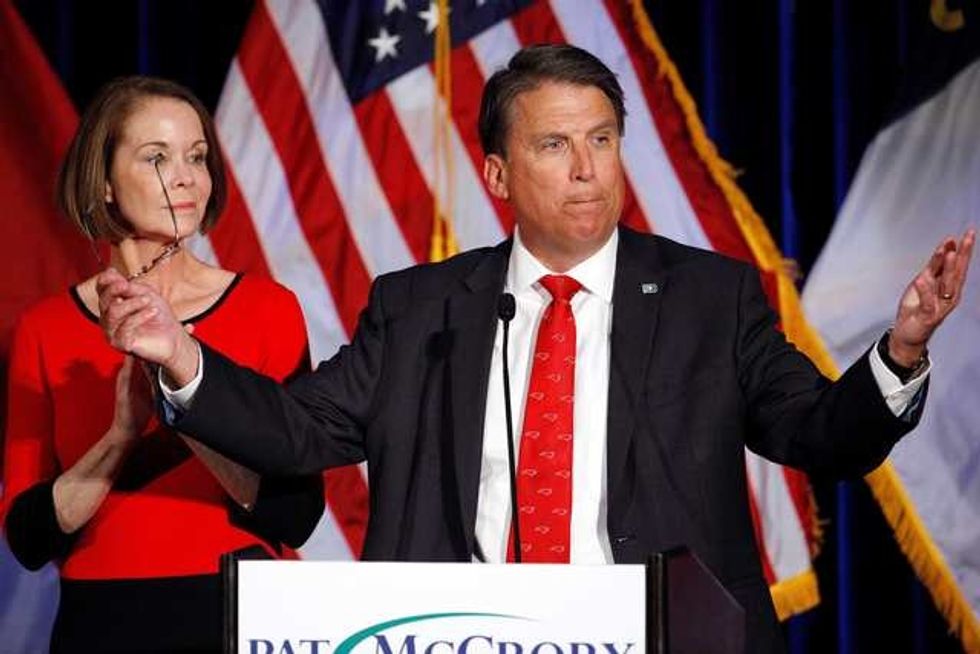 Reprinted with permission from D.C. Report.
The much-derided commission  set up by Donald Trump to investigate bogus claims of voter fraud is now disbanded, but our nation's independent commission on civil rights — founded more than 60 years ago — is meeting soon to talk about federal civil rights enforcement.
The U.S. Commission on Civil Rights will  meet Feb. 2 in Raleigh, N.C., the state where the U.S. Supreme Court temporarily blocked a trial court's order to redraw the state's congressional map in a gerrymandering case.
"From Reconstruction to the present, North Carolina has played a central role in the evolving story of voting rights in America," the commission said in a statement announcing the meeting. The commission will feature testimony from the meeting in its report this year on voting rights.
Civil rights attorney Anita Earls, who founded a North Carolina nonprofit to protect minority voting rights, said she plans to talk about the 2016 and 2017 elections in North Carolina.
In 2016, supporters of former Gov. Pat McCrory, a Republican, claimed after he lost the gubernatorial race to Democrat Roy Cooper that convicted felons or people who had already voted cast ballots. At least 18 people were wrongfully accused of being felons ineligible to vote.
"Gov. McCrory has set a new standard for desperation in his attempts to undermine the results of an election he lost," a Cooper spokesman said at the time.
Earls, who is seeking a seat on the North Carolina Supreme Court, said she hopes some of the people affected by challenges will attend the meeting and speak about their experiences.
Other people scheduled to speak include Vanita Gupta, the former acting head of the Civil Rights Division of the Justice Department; Sherrilyn Ifill, the president and director-counsel of the NAACP Legal Defense Fund; and Alabama Secretary of State John Merrill.
The commission is also expected to talk about federal voting rights enforcement efforts and the impact of a 2013 Supreme Court case, Shelby County v. Holder, on the Department of Justice's enforcement strategies and priorities.
The case invalidated the formula that determined which states and local governments with a history of discrimination had to get approval from the Department of Justice or a federal court before changing voting laws and procedures.
Since that decision, states that were once supervised by the Department of Justice, such as South Carolina and Texas, have used stricter voting rules that disproportionately affect young people and low-income minorities.
North Carolina, which was partially covered under the old formula, passed one of the toughest voting laws in the nation. McCrory signed the bill, which included a voter identification requirement, eliminated same-day voter registration and imposed other restrictions. A federal appeals court struck down parts of that law, noting that it targeted "African-Americans with almost surgical precision."
Former President Dwight Eisenhower signed the Civil Rights Act of 1957 that established the bipartisan commission, and its findings helped shape the civil rights legislation of the 1960s. The commission's eight members serve six-year terms.
PHOTO: Republican Pat McCrory tells supporters that the results of his gubernatorial contest against Democratic challenger Roy Cooper will be contested, in Raleigh, North Carolina,  November 9, 2016. REUTERS/Jonathan Drake/File Photo