Civil Rights Legend Lewis Says He Would Support Hillary Clinton In 2016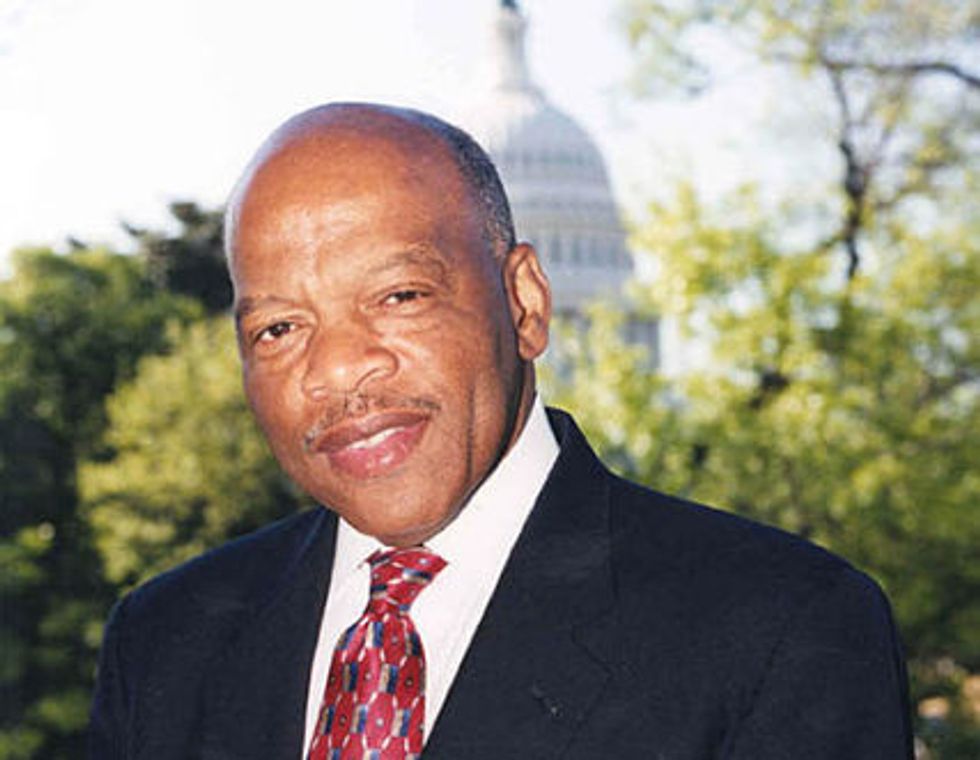 Rep. John Lewis (D-GA) has said that he would support Hillary Clinton if she runs for president in 2016.
"I won't make an endorsement, but I will say this: If she makes a decision to run, I would be with her," Lewis told The New York Times.
"I think today she is the most qualified person in America to be president. No one has worked so hard or done a more effective job in representing this country as Secretary of State in modern times."
Senator Claire McCaskill (D-MO), former NATO Supreme Allied Commander Europe Wesley Clark, and longtime Clinton associate James Carville have already expressed their support for the former secretary and senator's candidacy through the Ready for Hillary PAC, which has raised more than a million dollars to encourage Clinton to run.
The congressman made headlines in 2008 when he switched his early endorsement from Clinton to Barack Obama during that contentious primary.
Lewis was the youngest speaker at 1963's momentous March On Washington.
Less than two years later, he and the group he led, the Student Nonviolent Coordinating Committee (SNCC), joined an impromptu march from Selma to Montgomery, Alabama.
"As they crossed the Alabama River on Selma's Edmund Pettus Bridge, Alabama state troopers descended on the marchers with batons and bullwhips; some demonstrators were trampled by policemen on horseback, and the air was choked with tear gas," The Nation's Ari Berman wrote. "Lewis, who suffered a fractured skull from a clubbing, thought he was going to die."
Only eight days later, President Lyndon Johnson introduced the Voting Rights Act, which has been a cornerstone of the civil rights movement for four decades. In a 5-4 decision, the Supreme Court threw out Section 4 of the law earlier this year, making it impossible to enforce the "pre-clearance" aspect of the law that requires states and counties that have historically discriminated against minority voters to have all changes to their election laws approved by the Department of Justice.
This week, Hillary Clinton laid out a strategy to restore the heart of the Voting Rights Act in a speech before the American Bar Association's House of Delegates.
The former First Lady has not announced if she will run. Her immediate plan is to join her husband and daughter at the Clinton Foundation while making a series of speeches about restoring trust in government.
Clinton leads all possible 2016 candidates in recent polls and is even competitive against some GOP candidates in red states like Texas and Georgia.