Clashes As Thousands Of Morsi Backers March In Cairo
@AFP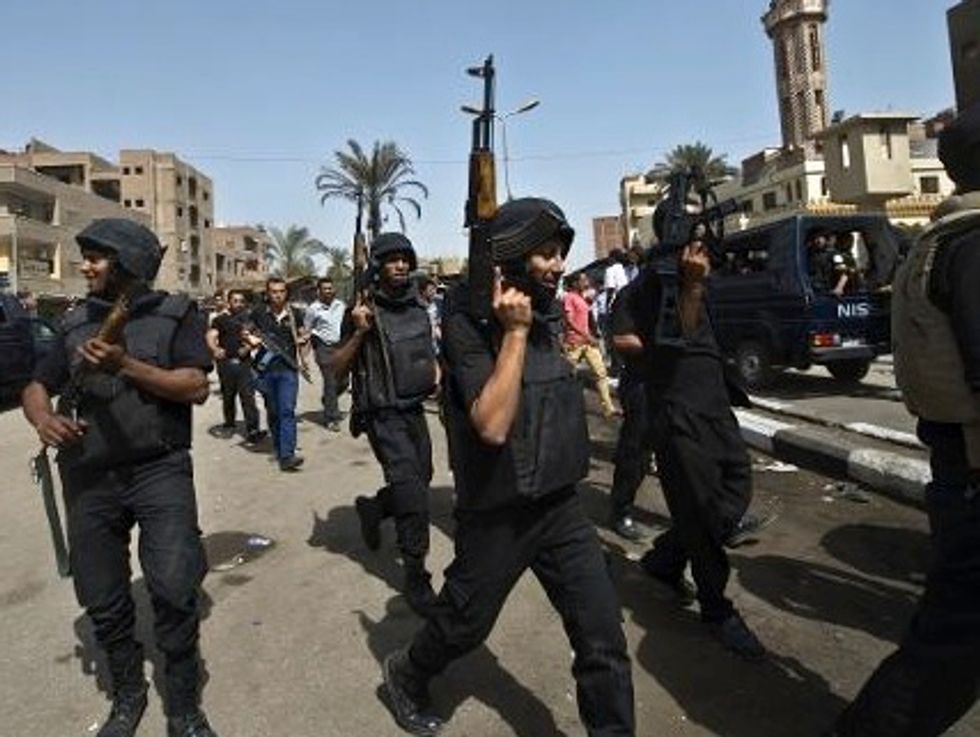 Cairo (AFP) – Clashes erupted between supporters and opponents of ousted president Mohamed Morsi in two districts of Cairo after Friday prayers as thousands of Islamists held fresh anti-military protests, witnesses and an AFP reporter said.
Fighting broke out in the Maniyal and Shubra districts, while thousands of Morsi supporters marched in the capital's Nasr City district.
Hundreds of Morsi supporters chanted slogans against the military and army chief General Abdel Fattah al-Sisi when they clashed with opponents in Maniyal, a witness said, adding that both sides fired birdshot at each other.
Another witness told AFP clashes in Shubra ended after security forces intervened and chased away the fighting groups.
An AFP correspondent reported that thousands of Morsi supporters marched in Nasr City, which houses Rabaa al-Adawiya square — one of two sites of an August 14 crackdown by security forces on Morsi backers in the capital.
Hundreds died that day after clashes erupted at Rabaa and Nahda squares, as well as elsewhere in the country.
On Friday, marchers in Nasr City flashed the four fingers sign, a symbol of Rabaa, and carried banners with pictures of several of those killed in the crackdown, chanting "Revenge! Revenge!"
Meanwhile, the army closed all the entrances to the iconic Tahrir Square, and most shops in downtown Cairo remained shut, an AFP correspondent reported.
Morsi was ousted on July 3 by the military following mass protests against his year-long rule. He has been held at an unknown location since then.
Since the August 14 crackdown, Morsi's supporters and the Muslim Brotherhood to which he belongs have regularly held marches against the military.
AFP Photo/Khaled Desouki