Clashes In Egypt As 150 Islamist Protesters Arrested
@AFP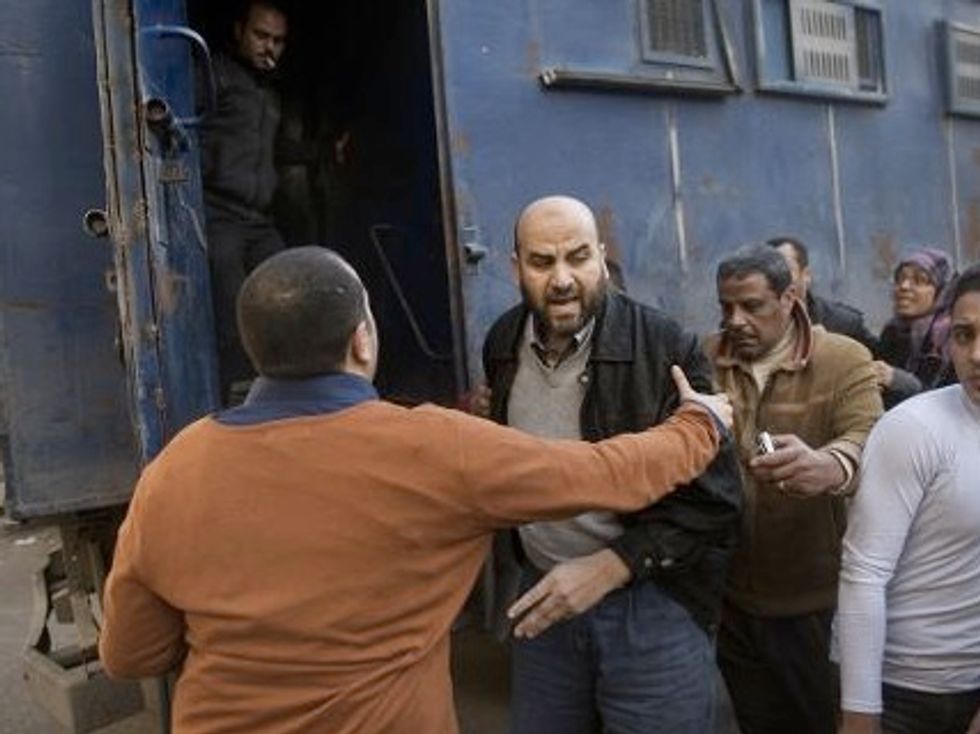 Cairo (AFP) – Nearly 150 pro-Islamist protesters were arrested as clashes erupted across Egypt Friday, after authorities vowed to crack down on rallies by the Muslim Brotherhood, now blacklisted as a terrorist group.
Riot police fired tear gas at stone-throwing protesters in several cities across the country, swiftly clamping down on the rallies after the end of midday Friday prayers, the usual time for Islamist demonstrations.
The military-installed government has outlawed protests by Brotherhood members demanding the reinstatement of deposed president Mohamed Morsi, after the government listed the movement as a terrorist organization on Wednesday.
Smoke rose from Al-Azhar university's student dormitory in Cairo as police fired tear gas, while protesters pelted them with rocks from inside the building, AFP correspondents said.
A security official said protesters torched several police cars in Cairo and the central Minya province.
Police seemed intent on hunting down any suspected protesters, with more than a dozen armored vehicles racing to a Cairo mosque after police received reports of Brotherhood members gathering.
The policemen combed nearby buildings searching for suspects. They dragged two men out of a car after seeing that they had gas masks with them.
Police also clashed with protesters in the Suez Canal city of Ismailiya, an AFP correspondent said, while state media reported that police fired tear gas at other protesters in Cairo.

The drastic decision to blacklist the Brotherhood came a day after a suicide bombing of a police building killed 15 people. The government blamed the attack on the Brotherhood despite a claim of responsibility from a Sinai-based jihadist group.
Tensions rose further after a homemade bomb went off next to a public transport bus on Thursday, wounding five people.
The interior ministry overnight said a man was killed in clashes around Al-Azhar university between Islamist students and civilians who oppose them.
The Brotherhood, which condemned Tuesday's suicide bombing, has denounced its listing as a terrorist organization and vowed to continue holding peaceful rallies.
It has held near-daily protests since the military ousted Morsi on July 3, despite a crackdown that has killed more than 1,000 people, mainly Islamists, and seen thousands more arrested.
The Brotherhood's designation as a terrorist group carries harsh penalties, with the group's leaders facing possible death sentences and participants in protests looking at up to five years in prison.
The move caps a dramatic fall for the Brotherhood since Morsi was overthrown on July 3 amid massive protests demanding the his resignation following a year of deepening polarization and plummeting economic conditions.
The Brotherhood renounced violence in the 1970s and has condemned the surge in attacks by Sinai-based militants, which have killed more than 100 soldiers and police, mainly in the restive peninsula bordering Israel and the Gaza Strip.
But the military-installed government accuses the Brotherhood of using violence to derail a transition to elected rule, with a referendum on a new constitution planned for January to be followed by parliamentary and presidential elections.
AFP Photo/Khaled Desouki