Clay Aiken Enters Race For Congress, Calls Federal Health Care Law Deficient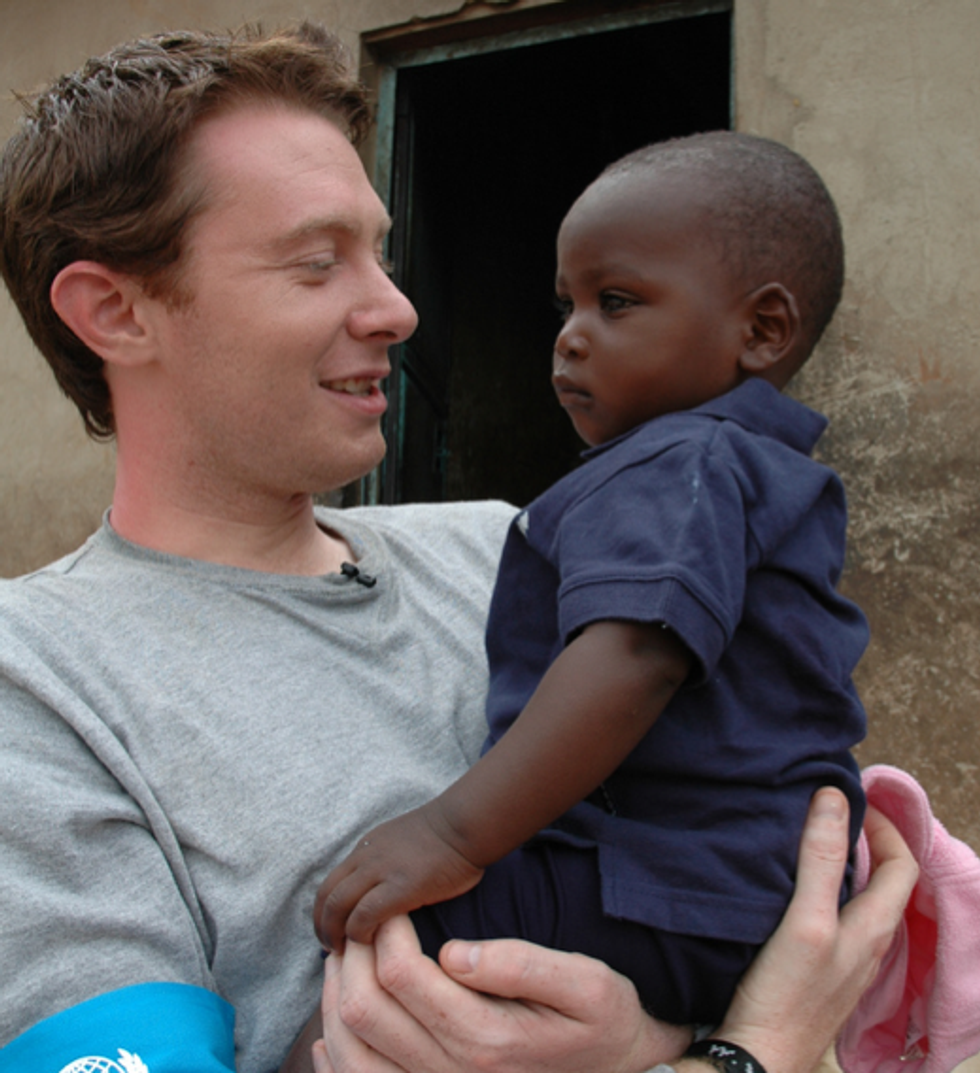 By John Frank, The News & Observer (Raleigh, N.C.)
RALEIGH, NC — Clay Aiken said the federal health care law is deficient and doesn't go far enough to address rising health care costs.
The former 'American Idol' contestant's remarks came Thursday as he filed papers to get on the 2014 ballot in the 2nd Congressional District in North Carolina, a seat held now by Republican Renee Ellmers.
In tackling the health care question confronting all Democratic candidates this election year, Aiken sought middle ground: criticizing it as he defended it.
"I don't think that it's completely perfect," he said. "I think there are a whole bunch of things that should be fixed and rough edges that should be smoothed out. I think that's a problem that Democrats in general have, an inability to recognize the fact that a lot of people do have problems with that particular law. There are a lot of people who have a lot of problems with a lot of parts of it."
He pivoted to add: "That said, the number of things that are positive about the law, we don't talk about enough. There are parts of it, like doctors not being able to be paid to prescribe you a particular medication, like hospitals now having to tell you what they are charging you for and how much they are charging you for. A lot of parts we don't talk about enough that I think need to get more light on them."
The deficiencies, he said, "can be addressed without throwing out some really, really important protections for people."
Asked what he'd fix, he added this: "I think you can take a look at the ratio between the most coverage and the least coverage. It's at 3 to 1 now, and I think we can probably address that disparity so that we can make health care less expensive for certain people. I think that there are certainly ways that we need to continue to address rising health care costs, and I don't think that this law goes far enough to address skyrocketing health care costs in general."
Aiken did not get more specific. Ellmers is a vocal critic of the Affordable Care Act, repeatedly supporting measures to defund and repeal it.
The Democratic primary to challenge her includes three candidates: Aiken, Keith Crisco and Toni Morris. Ellmers faces a primary challenge from Republican Frank Roche.
Aiken's mother, Faye Parker, and a few of his former teachers joined him at the State Board of Elections in Raleigh for the filing. Aiken plans to make education a key part of his campaign.
Asked whether she ever imagined her son would run for Congress, Parker said no. "Every parent says their child is going to be president one day," she said. "I used to tell him use your voice, but I don't think this is what I was thinking. But he is using his voice."
Aiken appeared casual and at ease. Reporters called him by his first name. Standing behind a podium to answer questions, he quipped "I feel like a politician now."
Photo: UNICEF up close via Flickr