Cleric Testifies He Was 'A Mouthpiece,' Not A Terrorist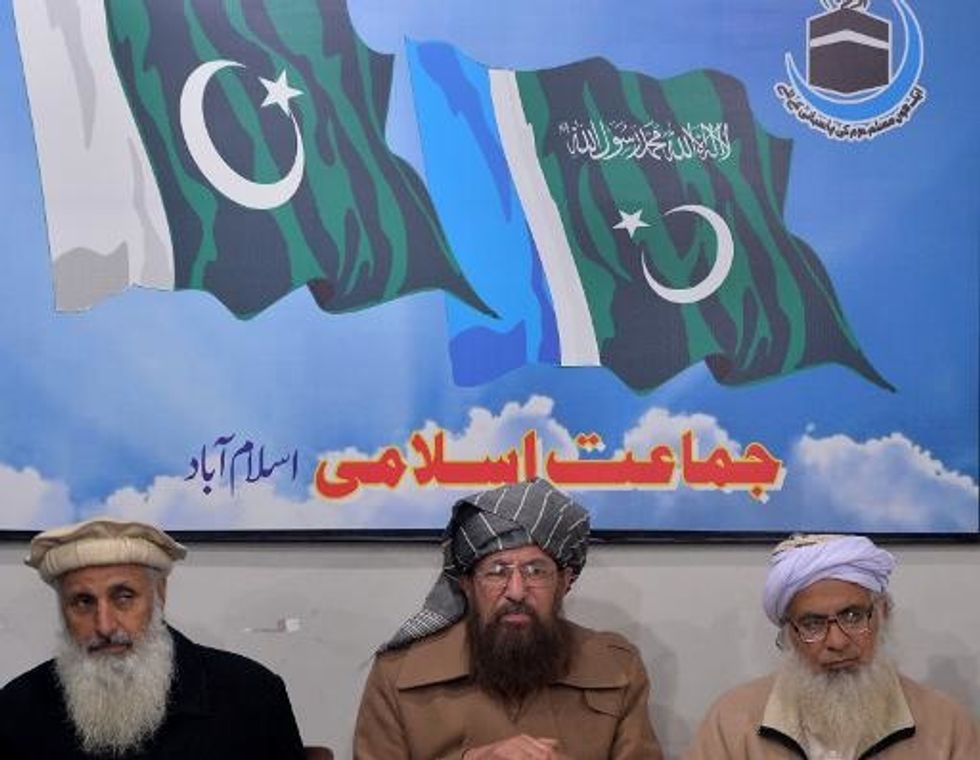 By John Riley, Newsday
NEW YORK — Abu Hamza al-Masri testified at his terrorism trial Monday that he was merely a "mouthpiece" for Islamist movements and compared his role to Irish political leader Gerry Adams' as an IRA front man.
"I was acting as a mouthpiece, like Gerry Adams," he said. "And like Gerry Adams . . . you can't afford to do anything that is not legal and transparent."
The testimony came as the imam, who once headed London's Finsbury Park mosque, denied his alleged role in the deadly 1998 kidnapping of 16 Western tourists in Yemen and said he regretted the death of four hostages when troops attacked.
"Every life is valuable," said Abu Hamza, also known as Mostafa Kamel Mostafa, appearing for a third day as a witness at his trial in federal court. "It's a disaster from every direction. Innocent people are not to be touched."
The cleric, a one-eyed double amputee born in Egypt, is charged with helping the anti-government group that mounted the 1998 kidnap plot to get Yemen to release prisoners, trying to create jihad training camp in Bly, Ore, and assisting al-Qaida and the Taliban.
In detailed testimony that even he admitted was sometimes "rambling," Abu Hamza not only denied the charges, but also tried to rebut each piece of evidence.
Confronted with posts on his London website warning tourists to stay away from Yemen in 1998, for example, he said they were not warnings of a plot, but rather were generic Islamist revolutionary propaganda issued to show "government is not in control."
He admitted that the kidnappers used a satellite phone that came from him. But he said he had sent it to a tribal "operator" as part of a moneymaking plan to charge for its use, and the anti-government group was supposed to use it only to send him media statements.
He also acknowledged speaking to the head kidnapper just a few hours after the hostages were taken, but said he knew it was a disaster in the making and urged the kidnappers to let the hostages call their embassies and generate diplomatic resistance to an attack.
"I was trying to make sure that the government of Yemen did not do anything undesirable," he testified.
He also insisted that two years later, when surviving hostage Mary Quin confronted him and taped an interview with him in London, he referred to the kidnappers as "we" because Arab habits of pronoun usage differ from native English speakers.
"This is the way the Arab speaks," Abu Hamza testified, explaining why he told Quin, "We never thought it would be that bad."
Cross examination is scheduled to begin Tuesday.
Photo: Aamir Qureshi via AFP