Climate Change: Future Bay Area Weather Will Be More Like San Diego's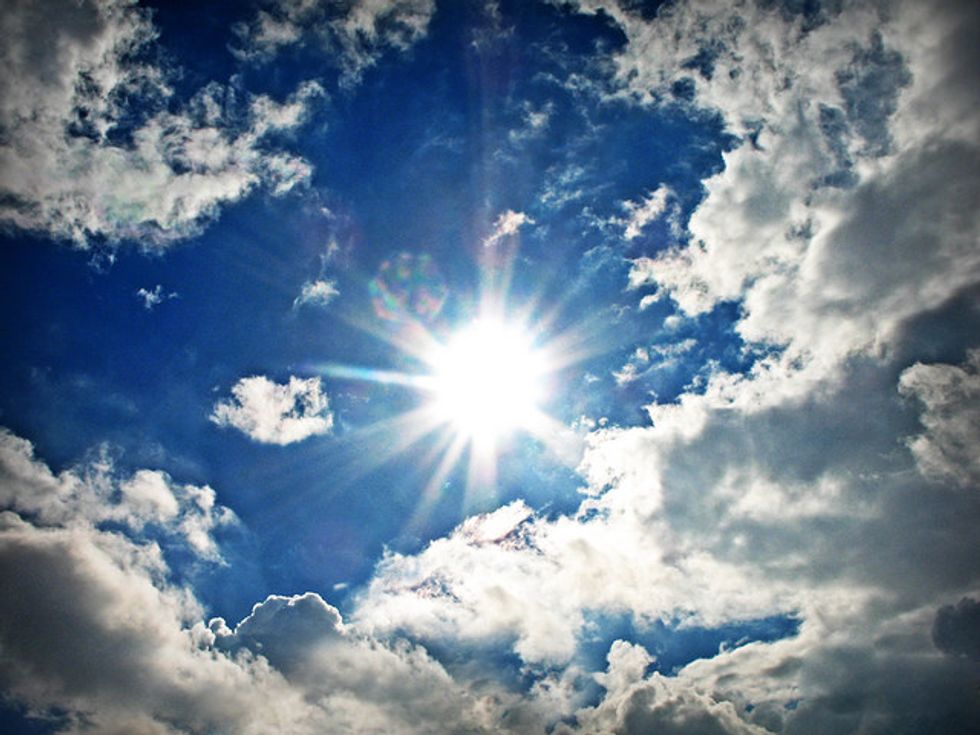 By Lisa M. Krieger , San Jose Mercury News (TNS)
SAN JOSE, Calif. — Like San Diego weather?
Northern California and the Pacific Northwest just might have get it in the next several decades.
A glimpse into the future reveals a Bay Area whose weather feels a lot like California's balmy border city. Seattle could feel like present-day San Jose.
An analysis by Stanford University's Ken Caldeira and intern Yana Petri, a graduate of Monta Vista High School in Cupertino, looks at climate change in a novel way, estimating how many days people will need to crank up the furnace — or the air conditioner — by the end of the century.
It'll get hotter all over, they concluded, unless carbon emissions are curbed to slow climate change. Their study is published in the current issue of the journal Scientific Reports.
"Warm temperature bands are moving toward the North Pole," said Caldeira, a climate scientist at the Carnegie Institution for Science's Department of Global Ecology at Stanford University. "We tried to give a concrete sense of climate change in terms people understand."
The far north — say, North Dakota — could feel more comfy most of the year. Southerners? Buy more stock in Carrier air conditioners.
Caldeira conceived of the project while driving home through Redwood City.
He read the city's famed sign — "Climate best by government test" — and wondered: Really? Says who? What test?
He said he could never verify Redwood City's claims, despite long hours of research.
And he wondered how the city's climate will change.
His calculation of the combined number of heating and cooling days found that San Diego probably deserves the title.
But Redwood City contractor Robert Lancer savors his hometown's weather.
"I don't need it hotter. It is nice right now, year-round," said Lancer, who builds and remodels homes around the Peninsula. "San Diego has got a big advantage because it's closer to the beach, with a breeze."
Minneapolis is the least comfortable, with the largest number of days needing either heating or cooling.
The new study found that Redwood City and the rest of the Bay Area will have a more temperate climate in a century.
There will be less need for winter heating, and only a modest boost in air conditioning, Caldeira said. That will lower overall energy costs.
Other places won't be so lucky. Sacramento will become like today's Jacksonville, Fla.
Other predictions: A future New York City will feel like present-day Oklahoma City. Boston becomes similar to today's Tulsa. Milwaukee becomes like today's Wichita. Denver becomes like Raleigh, N.C. Colorado Springs will feel like Washington, D.C.
Seattle residents will have to buy air conditioners, which are now rarely needed.
Some Seattleites aren't excited about having San Jose weather.
"I like light and heat, to a degree," but not long stretches of hot, dry weather, said David Takami, of Seattle Parks and Recreation.
The new analysis is complicated to explain. In a nutshell, intern Petri, a Moscow native who will attend the University of California, Berkeley in the fall, looked at weather station data and counted how many days are above or below 65 degrees, because that influences heating and cooling demand for buildings. Then she compared it with what climate models predict about our warming Earth.
The study didn't consider clouds or humidity.
Caldeira warned that the warming trend could persist into the 22nd century.
"If this continues," Seattle's Takami said, "we'll have to change the nickname of the city from the Emerald City to … who knows what?"
(c)2015 San Jose Mercury News (San Jose, Calif.) Distributed by Tribune Content Agency, LLC.
Photo: Caleb Knott