Climate Change To Result In Less Nutritional Food, Report Says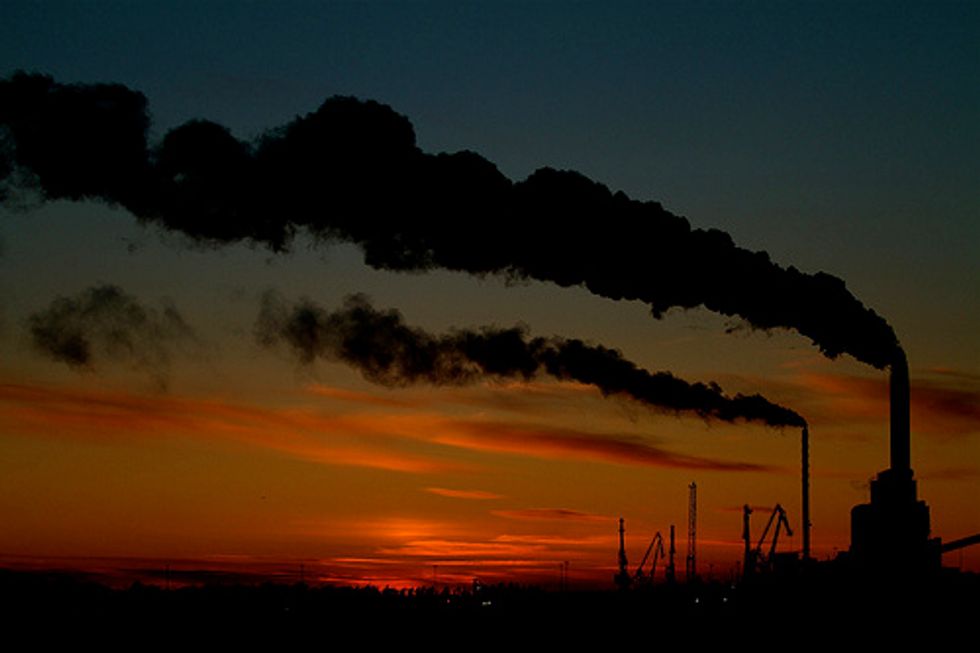 By Evan Halper, Tribune Washington Bureau
WASHINGTON — Climate change threatens to undermine not only how much food can be grown but also the quality of that food as altered weather patterns lead to a less desirable harvest, according to a new study.
Crops grown by many of the nation's farmers have a lower nutritional content than they once did, according to the report by the Chicago Council on Global Affairs.
Research indicates that higher carbon dioxide levels in the atmosphere have reduced the protein content in wheat, for example. And the International Rice Research Institute has warned that the quality of rice available to consumers will decrease as temperatures rise, the report noted.
The U.S. should embrace research into animal biology and plant management with the kind of enthusiasm it did space exploration in the 1960s, the council said, warning that the consequences of inaction could be severe.
The council has been examining the effects of climate change on food for several months as part of a project chaired by former Agriculture Secretary Dan Glickman and former Rep. Doug Bereuter, R-Neb.
The findings will be unveiled Thursday in Washington to agricultural industry leaders and policymakers, who are gathering to examine how to find and promote new and more resilient ways to farm amid the extreme heat, drought and flooding that threaten to drive down food production.
Scientists already have been investigating breeds of chicken and cattle that can thrive in triple-digit temperatures, grapes that are resilient to heat fungi and crops that won't whither as temperatures rise. Speeding up such innovations and exporting them to developing nations will be a focus of discussions Thursday.
"Adaptation must begin now," the report said. "Developing the necessary scientific breakthroughs and broadly disseminating them will require years, even decades of lead time."
Climate change initially will produce both winners and losers when it comes to food production. Some agricultural industries are shifting north in search of cooler temperatures, for example, which can bolster the economies of northern growing regions.
But, the report noted, climate research has indicated that growing regions everywhere will eventually suffer as a result of global warming.
The report suggests that the U.S. meet the challenge with a renewed focus on agricultural innovation and collaboration.
"Plants and animal breeds will need to be developed to better withstand climate stresses such as higher temperatures and weather variability," it said.
"Crops that can use water more efficiently, grow in marginal conditions … have enhanced nutritional value and have higher yields will need to be developed. Plant and animal germplasm preservation for domesticated and wild species needs to be a priority," it said.
There also needs to be a massive outreach effort, according to the report, with farmers around the world — including those working in industrial-scale operations as well as those tending tiny community plots — being trained in how to most productively use their land amid the changing weather conditions.
"As temperatures rise, rainfall patterns change and variability increases, farmers will need to figure out what their new normal might become, and, in fact, whether change is the new normal," the report said.
Photo: Mikael Miettinen via Flickr
Want more climate change news? Sign up for our free daily newsletter .