Clinton And 2016 Raise Other Questions Beyond 'Will She Or Won't She?'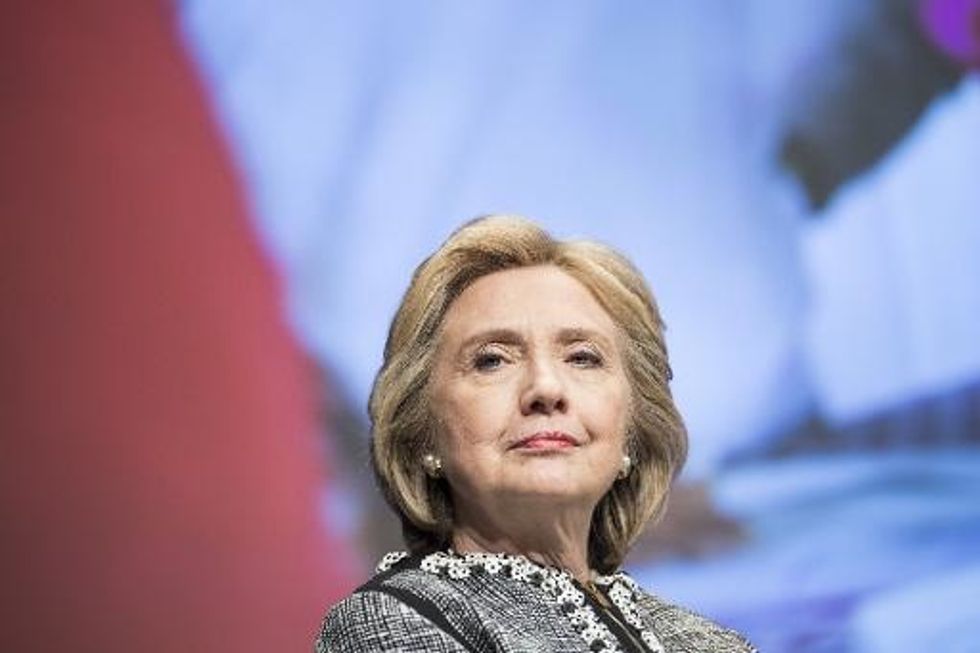 By David Lightman, McClatchy Washington Bureau (TNS)
HOLLYWOOD, Fla. — Even as Democratic insiders laud Hillary Clinton as a solid choice should she become the party's 2016 presidential nominee, many also worry that skepticism from some party activists could weaken her by the time the campaign is underway.
They're concerned about relentless pressure from the party's liberal wing, which wants Clinton to be more outspoken against corporate greed and more passionate about tackling income inequality. They also see a threat from centrists frustrated with Washington's inertia who can paint her as captive of the entrenched establishment.
The 2016 presidential race was a key topic when the Democratic Party leaders — state chairs and national committee members — met in December at South Florida's Diplomat Resort & Spa to discuss the party's future.
Clinton is expected to decide early in 2015 on whether to mount a second run for the White House. If she does, party regulars said in interviews that she's got to play to her strengths to be successful.
That means mobilizing women and racial minorities, groups that have been longtime allies to her and her husband, former President Bill Clinton. She also must maintain close contact with state and local organizations loyal to the family, they said. And she has to make some more overtures to the liberal wing, such as her recent moves to back President Barack Obama's initiatives on immigration, climate change and normalizing relations with Cuba.
At the same time, said party stalwarts at the Florida meeting and in Washington, it's important not to appear as though she's constantly pandering to the left or to the centrists demanding that she tilt their way.
"She has to be a bridge between different parts of the party. She can't follow an ideology into the swamp," said Will Marshall, president of the centrist Progressive Policy Institute.
Taking that advice could prove difficult.
A December McClatchy-Marist poll showed the former secretary of state a strong favorite for the nomination and far ahead of every potential Republican challenger. But the survey also revealed that by 58-38 percent, Democrats found it important to have a nominee who will move in a different direction from Obama.
While reluctant to raise doubts about Clinton publicly, Democratic insiders privately expressed concerns about whether she can unify the party.
The insiders fear a rerun of 2007, when Clinton had a similar aura of invincibility a year or so before the actual election. They remember better than anyone how her campaign was dogged by a cumbersome organizational structure, a muddled message and ultimately by the hope and charisma offered by newcomer Barack Obama, then a first-term senator from Illinois.
Other potential contenders for the party's nomination are out there. Former Sen. Jim Webb of Virginia is actively exploring a presidential bid and could have appeal among centrists, particularly in Southern states.
"He has some important things to say, particularly about the white middle class," said Susan Swecker, a Virginia DNC member.
Democrats have been doing poorly with white voters, particularly in the South. South Carolina Rep. Gilda Cobb-Hunter, the party's Southern Caucus chairwoman, saw Webb's military career — he is a decorated Vietnam veteran — as an asset.
From the left, she cited Sen. Bernard Sanders, a Vermont independent, who is also considering a presidential bid. "He's speaking a language Democrats have forgotten, the real bread-and-butter, working-class issues," said Cobb-Hunter.
Another possible White House hopeful, Maryland Gov. Martin O'Malley, also might appeal to the party's left wing. And liberal groups are pushing hard to persuade Sen. Elizabeth Warren of Massachusetts, who has said she's not running.
What some of those potential contenders have that Clinton lacks publicly is that they are identified by their passion for a particular issue: Sanders has long championed measures to reduce income inequality. Warren led the December congressional fight against easing laws aimed at restricting risky financial institution dealings and has long promoted populist concerns.
Clinton's backing of Obama on Cuba, immigration and climate change notwithstanding, the party's progressive wing wants to hear more about her plans for the economy.
"The big unchecked box for Hillary Clinton is economic populism and corporate accountability," said Adam Green, co-founder of the Progressive Change Campaign Committee. The PCCC is organizing in key early presidential primary states to urge Democratic presidential candidates to campaign on an "Elizabeth Warren-style message of economic populism."
The progressives are well aware this could be a dangerous game. They don't want to stagger Clinton so much that she appears indecisive or beholden to one wing of the party. Nor do they want to feed Republicans useful material.
"There has to be loyal opposition without opposing her," said Roger Hickey, co-director of the Campaign for America's Future, a liberal advocacy group.
They also want to retain influence should Clinton win. "It's not that she's on the wrong side," Green said. "We're trying to get her to join Elizabeth Warren."
Democratic insiders want Clinton to maximize her pluses, notably an eager army of Democratic regulars. "Clinton has a unique relationship with Democrats," said New Hampshire party chairman Raymond Buckley.
"Iowans are interested in seeing her," said Scott Brennan, who heads the party in the Hawkeye State, another early and key stop in the presidential nominating process. "Since she last ran for the White House, she has a lot more folks to get to know."
She has two other important edges: strong backing among racial minorities and women.
"She has a lot of support of people who've been excited about her candidacy for a long time," said Jaxon Ravens, Washington state Democratic chairman.
Last month's McClatchy-Marist poll showed 63 percent of nonwhites backed Clinton, three times the support for the runner-up, Vice President Joe Biden.
Democratic women particularly like the idea of the first woman president. Fifty-three percent of men support Clinton, compared with 69 percent of women.
While all these assets buoy insiders, they remain apprehensive that Clinton faces a thousand cuts and perhaps worse. It's not that the doubting Democrats dislike her; they just want to push her in their direction.
"My fear is she'll think she doesn't have to change," said Hickey.
Photo: Brendan Smialowski/AFP