Clinton Camp Defends Email Use As Watchdogs Said To Seek Probe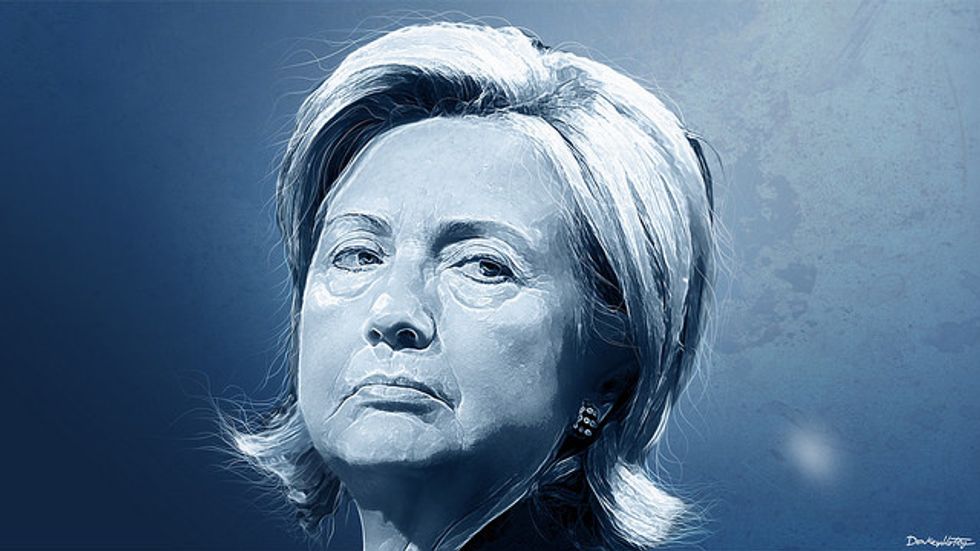 By Kathy Kiely, Justin Sink and Del Quentin Wilber, Bloomberg News (TNS)
WASHINGTON — Democratic presidential front runner Hillary Clinton's campaign is again defending her use of a personal email account while secretary of state after two U.S. officials were said to request a criminal probe into whether sensitive government data was jeopardized.
"She followed appropriate practices in dealing with classified materials," Clinton campaign spokesman Nick Merrill said Friday in a statement.
The Justice Department has received a criminal referral to investigate from two inspectors general for federal agencies after potentially classified emails were found in Clinton's private account, according to two Department of Justice officials.
No decision has been made yet at the department about whether to start an investigation, said one official, who asked for anonymity because the matter wasn't public.
The New York Times first reported the request for an investigation and said the inspectors general were from the State Department and intelligence agencies who said Clinton's account contained "hundreds of potentially classified emails."
"As has been reported on multiple occasions, any released emails deemed classified by the administration have been done so after the fact, and not at the time they were transmitted," Merrill said.
Controversy over Clinton's decision to use private email and a private server while she was serving as President Barack Obama's top diplomat have dogged her campaign since before it officially started, and the latest eruption threatens to overshadow her plans to elaborate on her proposed economic policies.
Secretary of State John Kerry was asked about the request in an interview on NBC Friday morning.
"All I know is what I've read today and learned today. Inspectors general operate completely independently, that's why they were put there," Kerry said. "In the State Department, we have a whole team working extremely hard to get all the required emails out, public as fast as possible."
"I'm sure it'll be cleared up with the final release as we get that done," Kerry said.
In a March news conference, Clinton denied sending classified material through her personal account.
"I did not email any classified material to anyone on my email. There is no classified material," she told reporters. "I'm certainly well-aware of the classification requirements and did not send classified material."
Clinton turned over thousands of emails to the State Department, which is now under court order to review and release them on a monthly basis. In some of those releases, there have been visible redactions.
Image: Hillary Clinton, DonkeyHotey via Flickr