Clinton, Kasich Win 'New York Times' Endorsement In U.S. Presidential Race
@reuters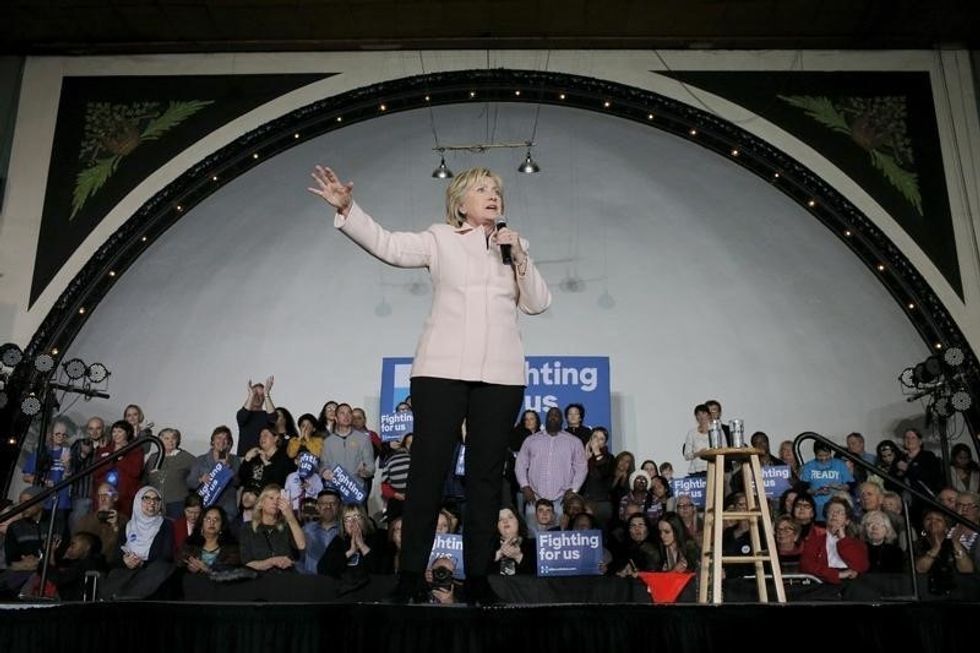 By Mary Milliken and Jonathan Allen
(Reuters) — The New York Times's editorial board endorsed Democrat Hillary Clinton and Republican John Kasich as they seek to become their parties' nominees in the U.S. presidential election, calling Clinton one of the most "deeply qualified presidential candidates in modern history."
Clinton, a front-runner facing a strong challenge from Senator Bernie Sanders, and Kasich, who has only dimly registered in the polls, received the endorsements from one of the nation's largest newspapers two days before voters in Iowa hold the first nominating contest for the Nov. 8 election.
"Mr Sanders does not have the breadth of experience or policy ideas that Mrs Clinton offers," the board wrote, after praising him for making important points about economic inequality and foreign policy.
The board praised Clinton's term as secretary of state from 2009 to 2013, and said she had shown a lifelong commitment to American workers, particularly women. The board criticized her as too quick to propose using military force abroad, but said she still would be a better military leader than her Republican rivals.
The Times editorial board previously endorsed Clinton in 2008, when she ran against Barack Obama. In that endorsement, it also argued that Clinton had more experience and had presented more detailed policy ideas than her rival.
Kasich, the governor of Ohio, was the only candidate in the crowded Republican field the board said it was able to stomach.
"Gov. John Kasich of Ohio, though a distinct underdog, is the only plausible choice for Republicans tired of the extremism and inexperience on display in this race," the board wrote.
It said Kasich had "been capable of compromise and believes in the ability of government to improve lives."
The board said that front-runner Donald Trump did not have experience of international issues or interest in learning about them. It said Ted Cruz would "say anything to win."
(Reporting by Mary Milliken; Editing by Kevin Liffey)
Photo: U.S. Democratic presidential candidate Hillary Clinton speaks at a campaign stop at the Col Ballroom in Davenport, Iowa January 29, 2016. REUTERS/Brian Snyder