Clinton Names White House Transition Team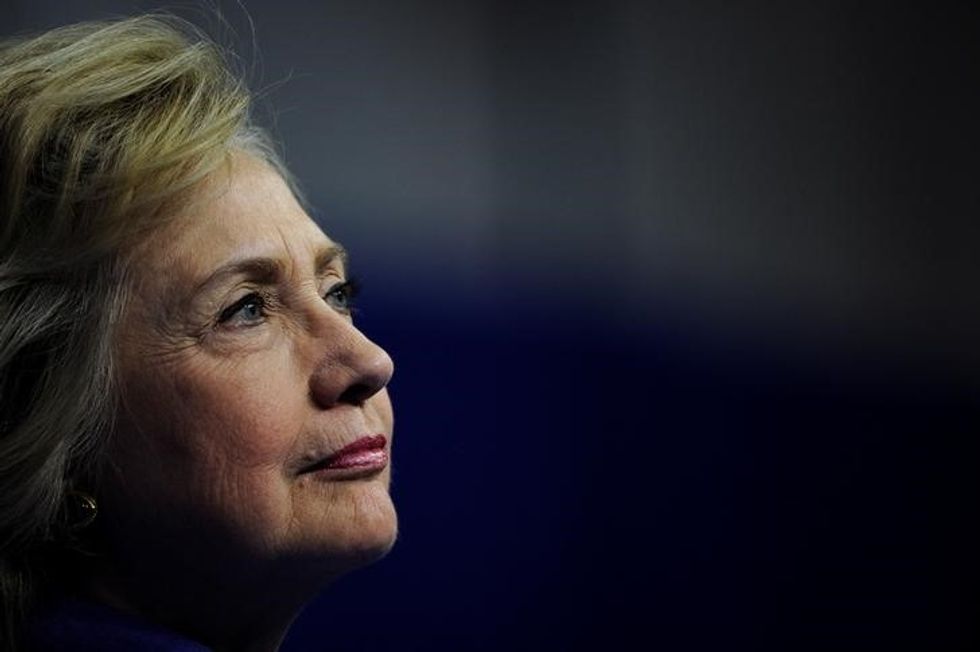 NEW YORK (Reuters) – U.S. Democratic presidential nominee Hillary Clinton's campaign on Tuesday named a leadership line-up for her transition team, which will prepare the way should she win the November election.
Ken Salazar, previously both a secretary of the interior and a Colorado senator, will chair the team, known formally as the Clinton-Kaine Transition Project, for Clinton and her running mate, Senator Tim Kaine of Virginia.
The announcement comes as Clinton has gained momentum in the polls against Republican rival Donald Trump, whose campaign has struggled after a string of controversial remarks.
The team will include four co-chairs, according to a statement: former National Security Adviser Tom Donilon, former Michigan Governor Jennifer Granholm, president of the Center for American Progress Neera Tanden, and Maggie Williams, director of Harvard's Institute of Politics.
Two policy advisers on the campaign, Ed Meier and Ann O'Leary, will also move full time to the transition team.
Heather Boushey, the executive director of the Washington Center for Equitable Growth, will be the chief economist.
The team includes strong ties to the Clinton campaign. Tanden, for example, is a longtime Clinton confidante, and Boushey has advised the campaign on economic policy.
Clinton led Trump by more than 5 percentage points in the Reuters/Ipsos tracking poll released on Friday.
Trump, a New York businessman who has never held elected office, has been mired in repeated controversies recently. He drew heavy criticism last week after he suggested gun rights activists could take action against Clinton, a statement he later said was aimed at rallying votes against her.
Many establishment Republicans, alarmed by the steady flow of controversial remarks, have distanced themselves from Trump in recent weeks.
In May, Trump picked New Jersey Governor Chris Christie to head his own transition team.
(Reporting by Luciana Lopez; Editing by Nick Macfie)
Photo: Democratic presidential candidate Hillary Clinton listens to Vice-President Joe Biden speak as they campaign together during an event in Scranton, Pennsylvania, August 15, 2016. REUTERS/Charles Mostoller