Clinton, Sanders Fight On In Indiana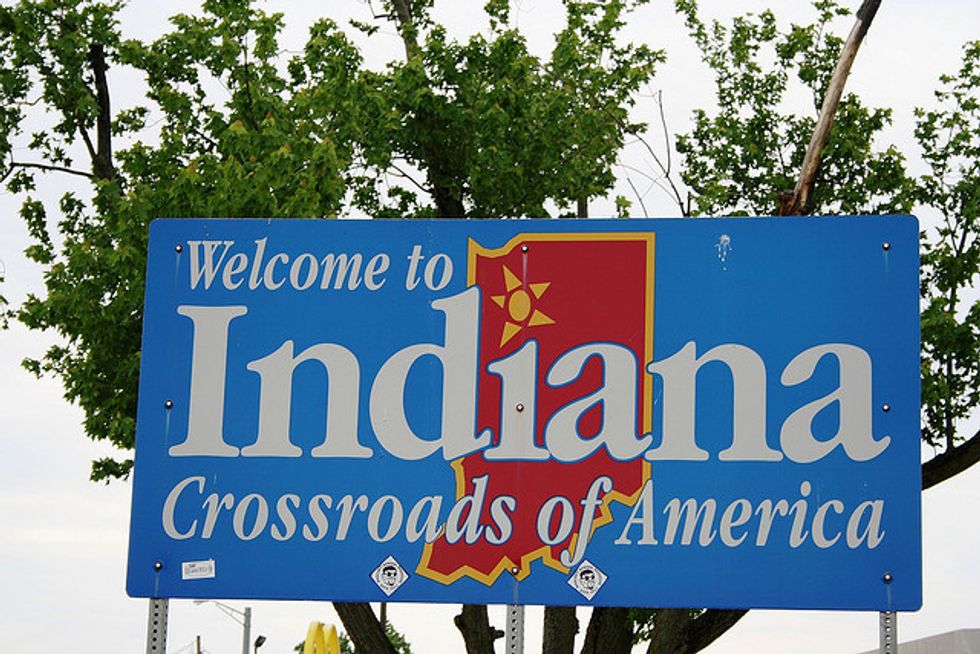 On the eve of Indiana's primary, Hillary Clinton is looking to add the state to her list of electoral victories over Bernie Sanders. But even if Sanders were to somehow win the state, Clinton will likely still capture the party's nomination.
Indiana is crucial for both camps. Going into Indiana, Clinton has 1,645 delegates to Sanders's 1,318. With 83 delegates up for grabs, even if Sanders were to win the Indiana, the margins by which he would do so would not change the dynamics of the race by much.
And even then, he would have to pull an upset victory. FiveThirtyEight has the Vermont senator's chances of winning Indiana at just 9 percent — not entirely out of the question, but highly unlikely.
Nevertheless, the two have been eager to pick up endorsements in the state. Clinton counts congressman André Carson, the second Muslim elected to the U.S. Congress, Senator Joe Donnelly, and former governor Evan Bayh among her supporters.
Sanders's most notable endorsement comes from United Steelworkers Local 1199, which represents 1,400 members due to be laid off by Carrier Corporation.
"The decision by United Technologies to ship 2,100 jobs from Indiana to Mexico is the latest example of how NAFTA and other trade policies have been a disaster for American workers," said Sanders shortly after the closure notice, recorded on a worker's phone, went viral. "In my view, we have got to fundamentally rewrite our failed trade policies so that American jobs are no longer our number one export."
He also has earned the support of Indianapolis city councillors Zach Adamson and Jared Evans.
But Sanders seems to have seen the writing on the wall. In Indiana, he was reported to have scaled down his ad operation, taking $200,000 out of an initial $1.2 million ad buy, according to Politico. He and advisor/wife Jane Sanders — despite arguing that superdelegates should switch to their side — have openly discussed how they would advocate for progressive reforms to the Democratic Party's agenda after the primary process is over.
Hillary Clinton, meanwhile, hasn't spent any money on ads in Indiana, or any of the other remaining primary states, for that matter, an indication that she is getting ready for a general election battle against Donald Trump, barring a literal miracle for God's anointed candidate.
"We've got a real assault going on, on the rights we have in our country, and in fact you've got it going on right here in Indiana," Clinton said at a rally Sunday, referencing the incredibly restrictive abortion law signed recently by Governor Mike Pence. "I will work against the divisiveness, the mean spiritedness, the hateful rhetoric that we are hearing from Donald Trump and others."