Clinton Says She Did Not Get Classified Information Through Email
@reuters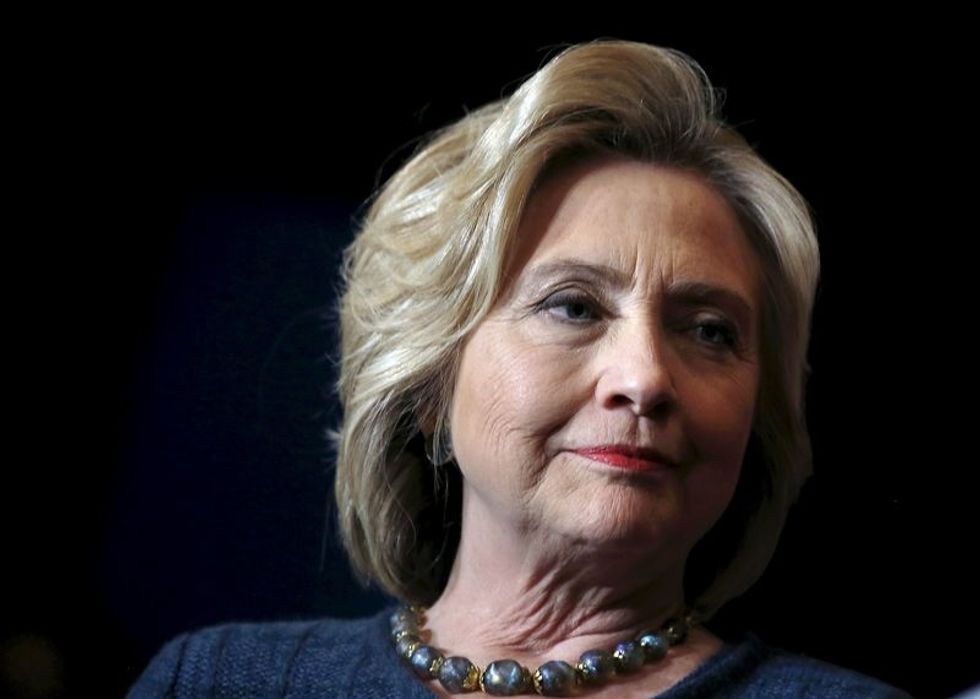 WASHINGTON (Reuters) – Democratic presidential candidate Hillary Clinton said on Sunday that she did not ask for classified information to be sent over a non-secure system while heading the State Department, responding to the latest development in an issue that has dogged her campaign for months.
Clinton has repeatedly said she did not handle classified material through her private email account while serving as secretary of state. But a new batch of correspondence released on Friday shows that she instructed an aide in 2011 to send her a memo by email after it could not be sent by secure fax.
Speaking on CBS's "Face the Nation," Clinton said that she was only asking for unclassified information, not classified material that is not supposed to be sent through private email accounts or other non-governmental channels.
"Obviously, what I'm asking for is whatever can be transmitted," she said.
The State Department has said it has been unable to find any evidence that the document in question was emailed to Clinton. The fact that it was meant to be sent through a secure fax does not necessarily mean that it was classified, the agency said.
Clinton, the front-runner for the Democratic nomination for the November 2016 presidential election, has faced widespread criticism for using a private email account hosted on a private computer while secretary of state.
Republicans have said she skirted the rules and endangered national security. The Federal Bureau of Investigation has been examining whether classified material was mishandled.
Clinton said she was engaging in communication practices that are widespread across the government. She said that those looking into the issue and have yet to come up with any evidence that she broke the law.
"It's another effort for people looking for something to throw against the wall … to see what sticks, but there's no 'there' there," she said.
(Reporting by Andy Sullivan; Editing by Jonathan Oatis)
U.S. Democratic presidential candidate Hillary Clinton listens to her introduction at a campaign event in Sioux City, Iowa, United States, January 5, 2016. REUTERS/Jim Young