Clinton Says She Does Not Support New Pacific Trade Pact: PBS
@reuters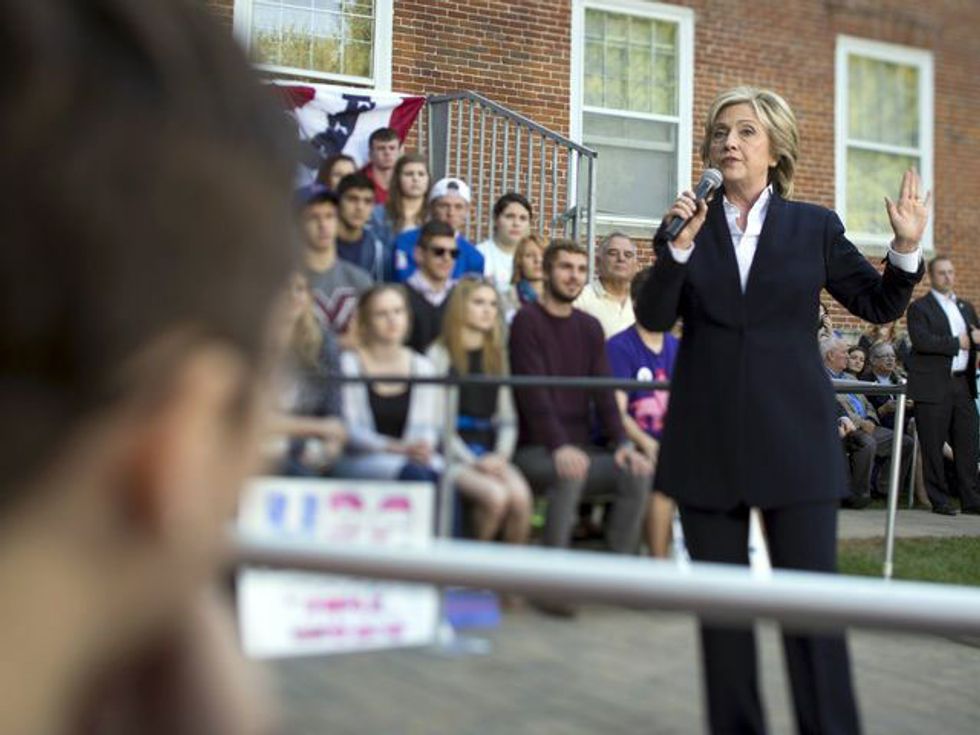 WASHINGTON (Reuters) — U.S. Democratic presidential candidate Hillary Clinton said on Wednesday she did not support the 12-nation Trans-Pacific Partnership (TPP), rejecting a central tenet of President Barack Obama's strategic pivot to Asia.
Clinton said during a campaign swing in Iowa that she is worried about currency manipulation not being part of the agreement and that "pharmaceutical companies may have gotten more benefits and patients fewer."
"As of today, I am not in favor of what I have learned about it," Clinton said in an interview with the public broadcasting program Newshour, filmed during a stop at Cornell College in Mount Vernon, Iowa. "I don't believe it's going to meet the high bar I have set."
The TPP deal, reached on Monday after marathon talks between the United States and 11 Pacific Rim nations, aims to liberalize commerce in 40 percent of the world's economy. The deal, which must be approved by the U.S. Congress, has faced skepticism from lawmakers.
Many Democrats, including labor groups whose support Clinton is seeking, fear the pact will cost manufacturing jobs and weaken environmental laws.
Clinton's leading Democratic rival for the 2016 presidential nomination, Senator Bernie Sanders of Vermont, also opposes the deal and warned it would cost jobs and hurt consumers.
"I have said from the very beginning that we had to have a trade agreement that would create good American jobs, raise wages and advance our national security," Clinton said in the interview.
"I think there are still a lot of unanswered questions, but for me, it really comes down to those three things," she said.
(Reporting by Timothy Ahmann and Amanda Becker; Writing by John Whitesides; Editing by Sandra Maler and Leslie Adler)
Photo: U.S. Democratic presidential candidate Hillary Clinton speaks during a community forum campaign event at Cornell College in Mt. Vernon, Iowa, October 7, 2015. REUTERS/Scott Morgan