Clinton Says Trump May Have Violated U.S. Law On Cuba
@reuters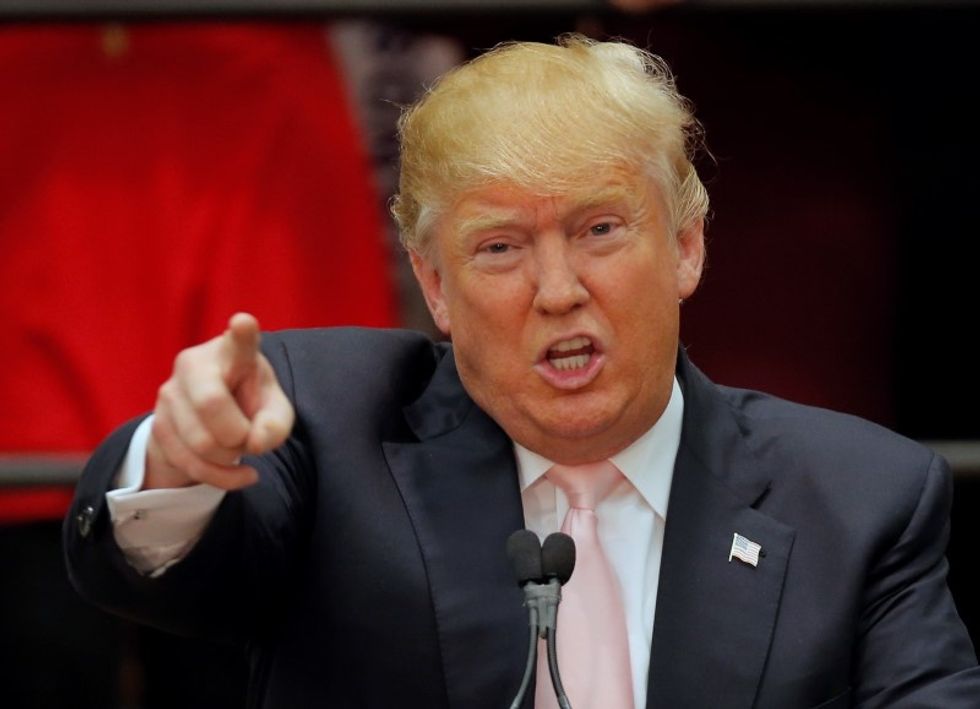 CHICAGO (Reuters) – U.S. Democratic presidential nominee Hillary Clinton said on Thursday that Republican opponent Donald Trump may have violated U.S. law, following a news report that one of his companies attempted to do business in Cuba.
Newsweek said on Thursday that a hotel and casino company controlled by Trump secretly conducted business with Cuba that was illegal under U.S. sanctions in force during Fidel Castro's presidency of the Communist-ruled island.
(See the Newsweek article: http://bit.ly/2dmKH3e)
"Today we learned about his efforts to do business in Cuba which appear to violate U.S. law, certainly flout American foreign policy, and he has consistently misled people in responding to questions about whether he was attempting to do business in Cuba," Clinton told reporters on her campaign plane.
Clinton and Trump are in a close race ahead of the Nov. 8 presidential election.
The Trump campaign did not immediately respond to a Reuters request for comment.
Newsweek, citing interviews with former Trump executives, internal company records and court filings, said the Trump company spent at least $68,000 for a 1998 trip to Cuba at a time when any corporate expenditure in the Caribbean country was prohibited without U.S. government approval.
The Trump company did not spend the money directly, but funneled the cash for the Cuba trip through an American consulting firm, Newsweek said.
Newsweek cited a former Trump executive as saying the goal of the Cuba trip was to give Trump's company a foothold should Washington loosen or lift the restrictions under the U.S. trade embargo.
The former executive said Trump had participated in discussions about the Cuba trip and knew it had taken place, according to Newsweek.
"The efforts that Trump is making to get into the Cuba market, putting his business interests ahead of the laws of the United States … shows that he puts his personal and business interests ahead of the laws and the values and the policies of the United States of America," Clinton said.
(Reporting by Amanda Becker; Writing by Eric Beech; Editing by Mohammad Zargham and Peter Cooney)
Photo: U.S. Republican presidential candidate Donald Trump gestures as he speaks during a campaign event in Radford