Clinton To Join U.S. Presidential Race This Weekend, Say Reports
@AFP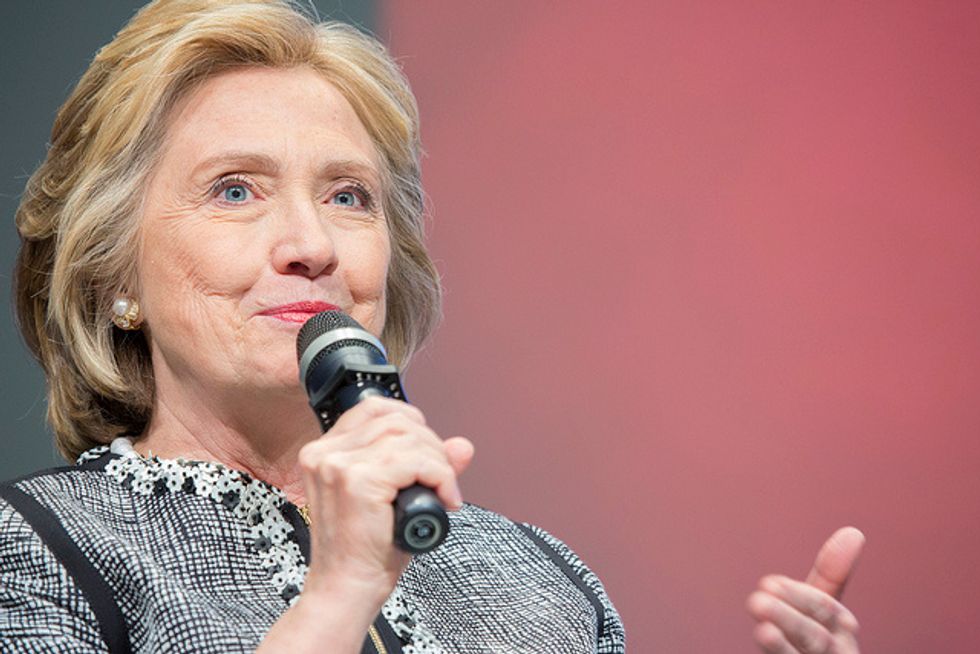 Washington (AFP) — Former U.S. secretary of state Hillary Clinton will officially launch her 2016 presidential bid — her second White House run — at the weekend, several media outlets reported Friday.
The announcement by Clinton — who would be the clear Democratic frontrunner — is likely to come Sunday via video and social media, the New York Daily News reported, citing a source close to Clinton's campaign.
Britain's Guardian newspaper, also citing a source familiar with the campaign, said Clinton would send a tweet on Sunday at noon (1600 GMT) declaring her candidacy.
She will then send out a video and email announcement, the Guardian said, before launching a tour beginning in the key state of Iowa, the first to vote in the primary season that starts in early 2016.
Spokespeople for Clinton and the Ready for Hillary organization did not comment.
Unlike when she first ran for president in 2008, Clinton's path to clinching the Democratic nomination appears relatively clear.
The 67-year-old wife of former president Bill Clinton leads opinion polls among Democrats, some 60 percent of whom say they would vote for her in the primaries, according to the website RealClearPolitics.
Two other potential candidates — Senator Elizabeth Warren and Vice President Joe Biden — have not yet said they intend to run.
Though Clinton has not yet officially announced her candidacy, her supporters and campaign teams have for years been preparing the ground for an eventual run.
The Ready for Hillary group has raised more than $14 million to support her, coming from 135,000 donors. Clinton also can draw on a database of 3.6 million supporters.
But the last few weeks have been challenging for Clinton, after it was revealed that she used a private email address when she was secretary of state from 2009 to 2013.
Detailed examinations of donations from foreign states and businesses to the Clinton Foundation when she was secretary of state have also raised questions about potential conflicts of interest.
Photo: World Bank Photo Collection via Flickr