Clinton's Lead Over Trump Jumps In National Poll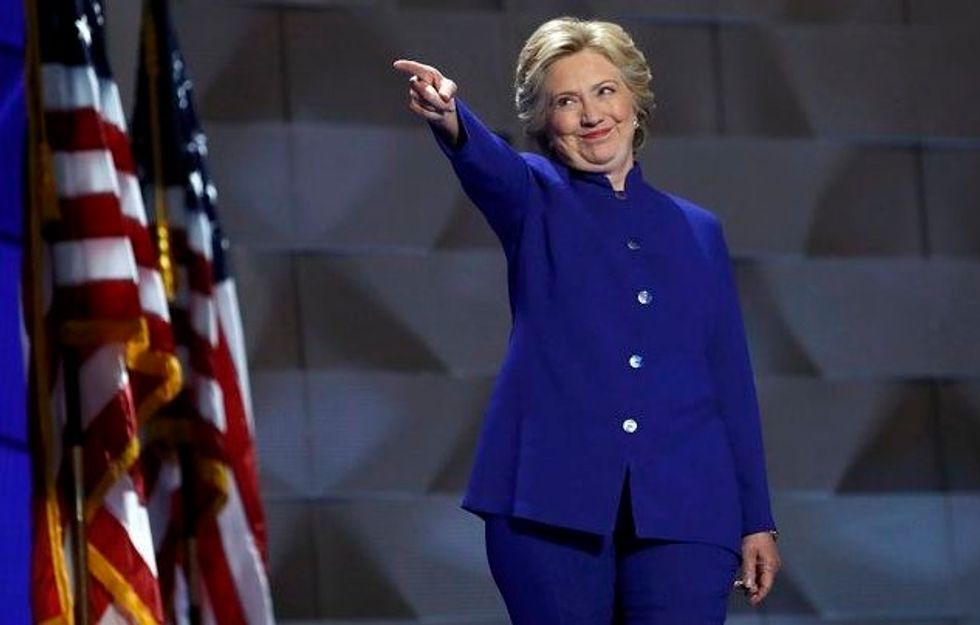 A new McClatchy-Marist Poll reports that Hillary Clinton and her running mate Tim Kaine have a 15 point lead, nationally, over the Trump/Pence team.
Clinton's lead over the GOP nominee has grown substantially over the last few weeks, since mid-July, when she last polled at just three points above Donald Trump. After each of the party conventions, Trump's public persona has gone on a seemingly endless nosedive: he disparaged the Muslim parents of a slain American soldier, kicked a baby out of one of his rallies, and balked at supporting House Speaker Paul Ryan, a cornerstone politician of the modern GOP.
The new poll finds Clinton/Kaine at 48 percent, with Trump/Pence lagging behind at 33 percent.
Dr. Lee M. Miringoff, Director of The Marist College Institute for Public Opinion, discussed the results as follows: "The tale of the tape is that Trump now trails Clinton by double digits and, in contrast with Clinton, is viewed as unacceptable by the majority of the electorate."
Of those polled, five percent are undecided, and 12 percent say they would not support either candidate if the election were held today.
Part of the boost to Clinton's numbers is from white and African American voters. Prior to this most recent poll, Trump was ahead of Clinton among white voters by 15 percent. Now, however, Trump only holds a two percent lead over Clinton with this group. Additionally, support for Clinton among African American voters has gone up to 93 percent from 81 percent.
For complete McClatchy-Marist Poll findings and methodology, go to The Marist Poll's website, http://www.maristpoll.marist.edu.
Photo: Democratic presidential nominee Hillary Clinton points at President Barack Obama as she arrives onstage at the end of his speech on the third night of the 2016 Democratic National Convention in Philadelphia, Pennsylvania U.S., July 27, 2016.  REUTERS/Jim Young