Close The 'Evil' Prison Camps, Kerry Urges N.Korea
@AFP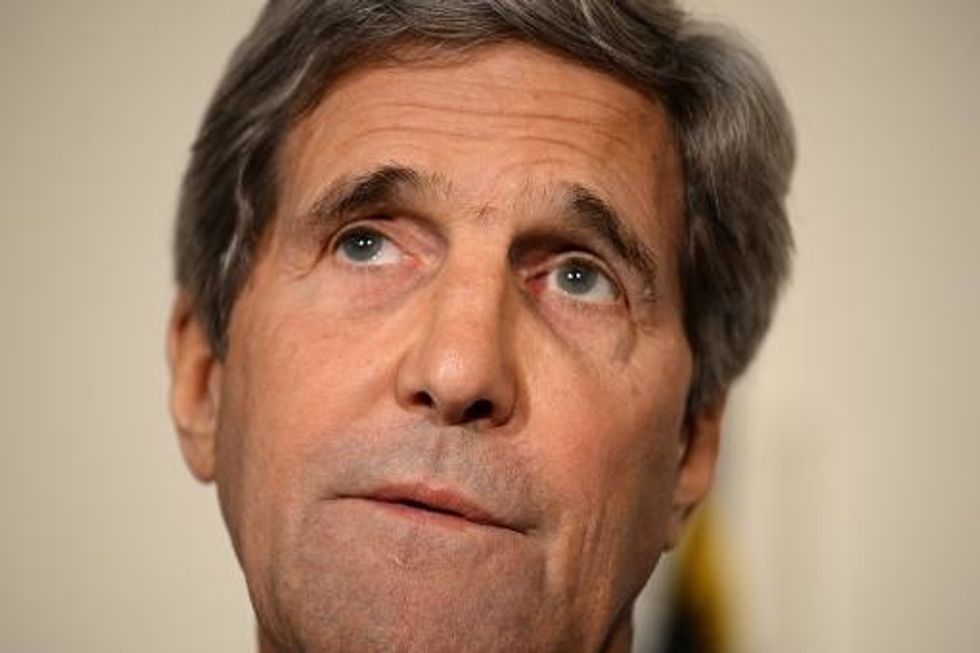 New York (AFP) — U.S. Secretary of State John Kerry Tuesday denounced human rights abuse in North Korea and called on Pyongyang to shut down its penal colonies riddled with "barbarity and inhumanity."
"You should close those camps, you should shut this evil system down," Kerry said at an unprecedented event on the sidelines of the U.N. General Assembly.
In one of the most comprehensive reports to date, a U.N. commission of inquiry into the North's rights detailed a wide range of systemic abuses including murder, enslavement and torture.
The commission, in findings published in February, concluded that many of the violations constituted crimes against humanity and suggested they could be placed before the International Criminal Court.
"The veil has been truly lifted," Kerry told the event in New York bringing together the foreign ministers of South Korea, Japan and Australia.
"If we who are free, …. if we don't stand with men and women suffering in anonymity, then what do we stand for? If we don't give voice to the voiceless, then why bother to speak," Kerry pleaded.
The impoverished but nuclear-armed North has been ruled for more than six decades by the Kim family dynasty which has maintained power with an iron fist and zero tolerance for political dissent.
The country is estimated to have 80,000 to 120,000 political prisoners in its sprawling prison system.
AFP Photo/Shah Marai
Interested in more world news? Sign up for our daily email newsletter.