Closing Arguments Scheduled In Sterling Trust Case
@AFP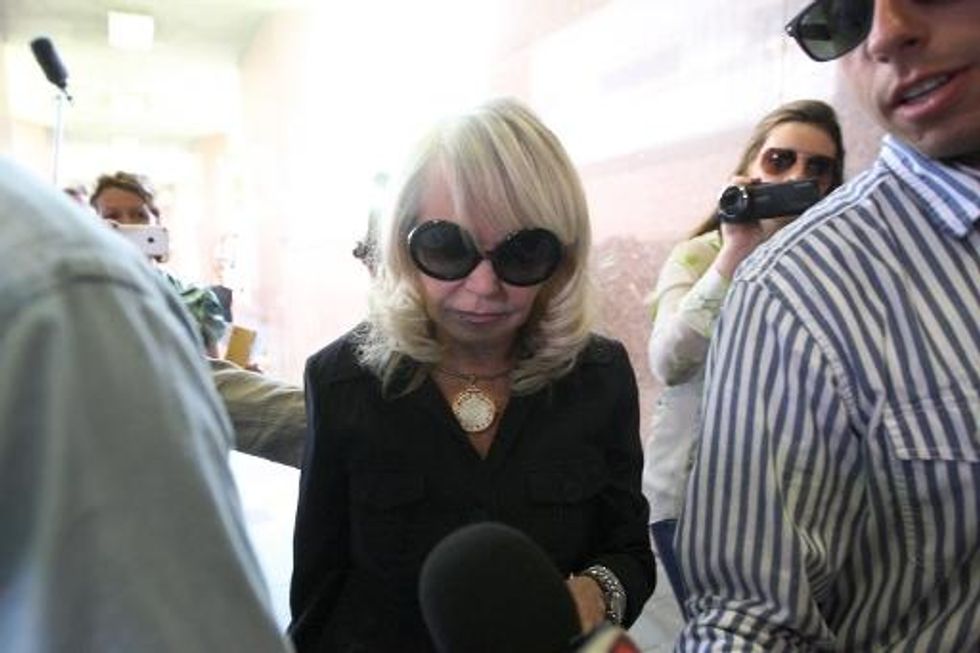 Los Angeles (AFP) — Donald Sterling's lawyers opted not to call Shelly Sterling as a witness in their court fight to block her sale of the NBA's Los Angeles Clippers and abruptly rested their case.
The move sets the stage for closing arguments on Monday in the case in which Donald Sterling is challenging his estranged wife's authority to sell the club for $2 billion to former Microsoft chief executive Steve Ballmer.
The final witness called on behalf of Donald Sterling was doctor Jeffrey Cummings, an expert in Alzheimer's disease who acknowledged under cross-examination by Shelly Sterling's lawyer Pierce O'Donnell that the two doctors who found the Clippers owner mentally incompetent did not have to state the reason for their examinations beforehand.
Donald Sterling's lawyer, Maxwell Blecher, had been expected to call Shelly Sterling, but decided not to after Los Angeles Superior Court Judge Michael Levanas said he could not ask his client's estranged wife about her lawsuit against her husband's former companion, V. Stiviano, or about the Clippers owner's antitrust lawsuit against the NBA.
After the court proceedings O'Donnell said that Donald Sterling's argument that he had been the victim of fraud had "disappeared like that."
Shelly Sterling negotiated the deal as the trustee of the Sterling family trust, after Donald Sterling's position as co-trustee was terminated when two medical experts declared him mentally incompetent to handle trust affairs.
The sale was precipitated in April, when recordings of Sterling making racist comments to his would-be girlfriend Stiviano led to his being banned from the NBA for life by league commissioner Adam Silver.
An August 15 deadline to complete the deal is approaching, with the risk that the offer could be withdrawn if it isn't finalized by then.
O'Donnell voiced confidence that Levanas will see Donald Sterling's efforts as a "diversion" and refuse to block the sale.
O'Donnell also scoffed at the latest lawsuit filed by Sterling on Tuesday against his wife, the NBA, the Clippers and Silver saying it raised "the same old issues".
"Donald Sterling is running out of courts in which to file cases," O'Donnell said, noting that the octogenarian billionaire has filed suits in federal and state court and well as battling his wife in probate court.
Levanas told lawyers for both parties he wants the closing arguments to be focused on whether Shelly Sterling had authority under the family trust to remove her husband as a co-trustee because of his alleged mental incompetence and whether her husband's subsequent revocation of the trust had any effect on her ability to sell the team to Ballmer.
AFP Photo / David Mcnew
Interested in sports news? Sign up for our daily email newsletter!