CNN Poll: Trump Hits New Low Among Independent Voters
@FAWFULFAN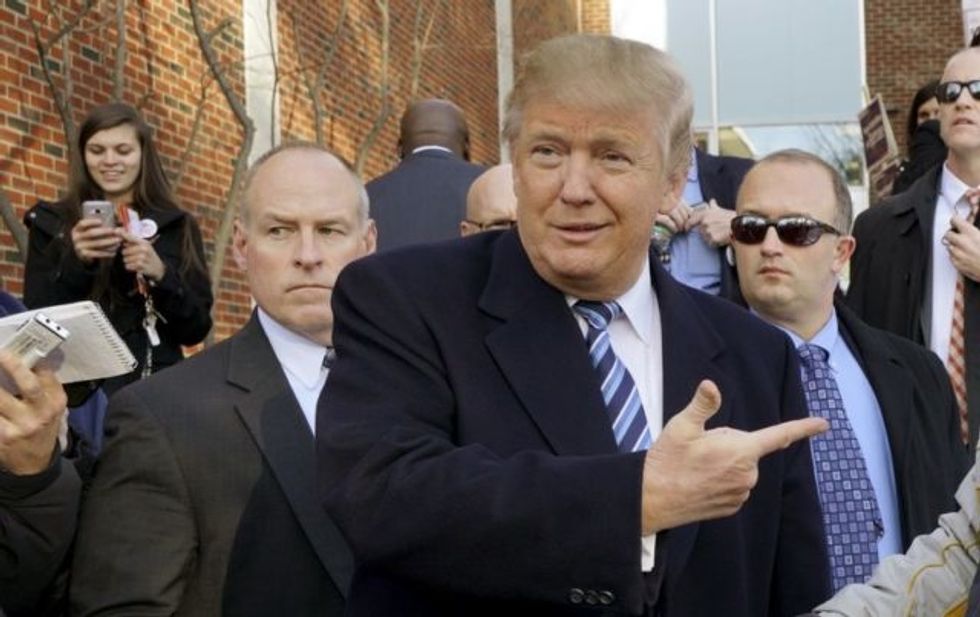 Reprinted with permission from AlterNet.
According to a new CNN poll, President Donald Trump's approval ratings are in a nosedive — and he is taking a hit in particular among independents.
The poll shows that Trump's overall approval rating is down to 36 percent, and his rating among independents is 31 percent. The last time his rating among independents was this low in CNN's poll was last November, when it stood at 32 percent amid voter outrage over the GOP tax scam.
CNN's poll is the latest in a long line of surveys showing Trump's support collapsing in recent weeks.
Trump's ratings are falling at the worst possible moment. With the midterm elections less than two months away, his numbers could kneecap Republican candidates down the ballot. At least one past poll has shown that the president's low approval rating can drag down members of his own party, with voters saying an endorsement from Trump would make them less likely to vote for the Republican candidate.
Despite this, Republicans nationwide have no plans to distance themselves from Trump, or even admit he is a drag on their ticket. Republican National Committee chairwoman Ronna McDaniel insists that Trump is a "great asset" to GOP candidates. Already, he is making plans to campaign for GOP incumbents, including Sen. Ted Cruz (R-TX), who is increasingly nervous about the formidable threat from Democratic El Paso Rep. Beto O'Rourke.
Matthew Chapman is a video game designer, science fiction author, and political reporter from Austin, TX. Follow him on Twitter @fawfulfan.