CNN: Trump Promised To Pardon CBP Chief For Blocking Asylum Seekers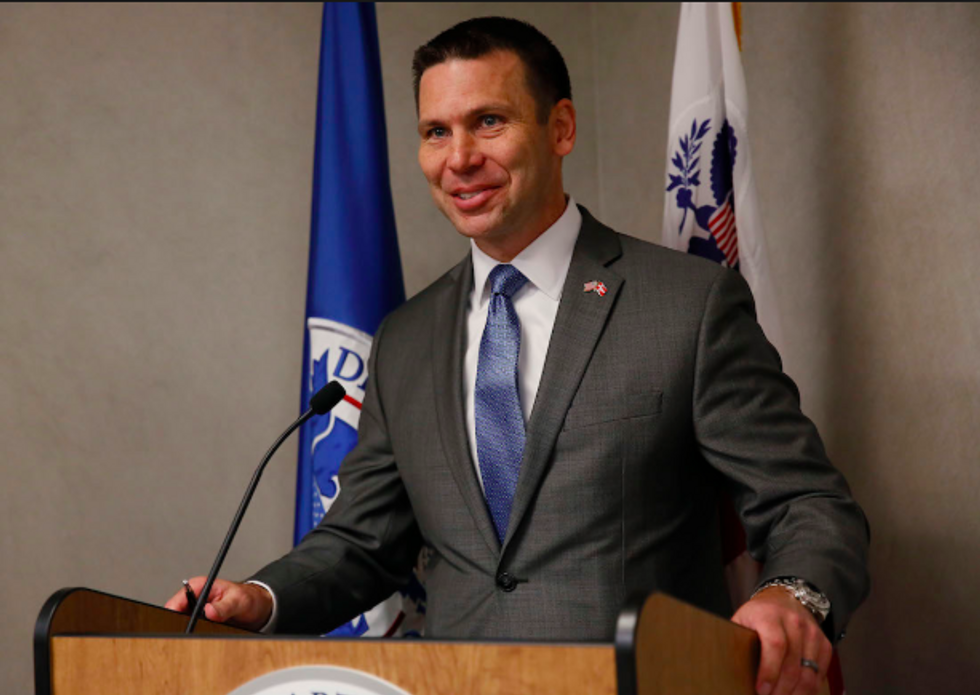 Reprinted with permission from Alternet.
President Donald Trump told border agents to refuse to let asylum seekers enter the United States despite the fact that it would be illegal, according to a CNN report this week.
And on Friday, CNN anchor Jake Tapper expanded on this bombshell report with an even more stunning revelation: Trump reportedly promised Customs and Border Protection commissioner Kevin McAleenan that he would pardon him if he broke asylum law in this way.
Tapper reported:
BREAKING: In Calexico, CA last week, where POTUS told border agents to block asylum-seekers from entering the US contrary to law, Trump told CBP head McAleenan if he were sent to jail as a result, the president would pardon him, 2 Sr admin officials tell me.

More on @CNN…

— Jake Tapper (@jaketapper) April 12, 2019
After Trump ousted Homeland Security Secretary Kirstjen Nielsen this week, reportedly because she had stood up to him when he wanted to break the law, he made McAleenan acting secretary of the department.
The New York Times confirmed  Tapper's reporting. It's not clear if Trump was joking, the Times said, but officials were nevertheless disturbed by the comments:
One of the people briefed on the conversation said it was unclear whether Mr. Trump had intended the comments to Mr. McAleenan as a joke. But the conversation, which took place during the president's visit to the border town of Calexico, Calif., alarmed officials at the Department of Homeland Security who were told of it, according to the people familiar with the comments.