Coast Guard Blasts Shell For Ignoring Risks Over Arctic Rig In 2012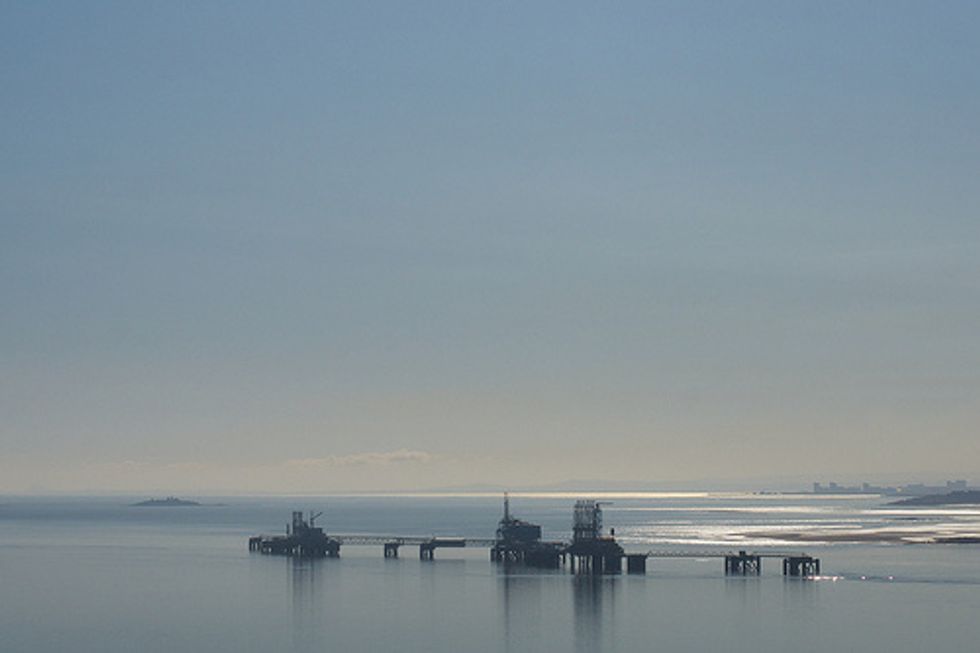 By Maria L. La Ganga, Los Angeles Times
SEATTLE — A Coast Guard investigation into the 2012 grounding of the Kulluk, an offshore drilling rig operated by Royal Dutch Shell in the harsh Arctic, blasted the oil company for legal violations, poor management and taking undue risks, according to the final report released Thursday.
The Kulluk ran aground 15 months ago on New Year's Eve after breaking free of its tow lines during severe weather and was beached for several days on a remote, rocky shore in southern Alaska.
Although the company has invested an estimated $5 billion in recent years in offshore oil exploration in the Alaskan Arctic, the Kulluk's problems were among the difficulties that kept Shell from offshore drilling in 2013 and forced the company to abandon any renewed drilling efforts this year.
During a lengthy investigation and nine days of hearings, the Coast Guard found that Shell decided to tow the rig out of Alaskan waters and head for Seattle in questionable weather in part to avoid millions of dollars in tax liability.
On Dec. 22, 2012, the day the Kulluk's troubled journey began, the chief of the vessel that towed the rig e-mailed the Kulluk's tow master with serious misgivings: "To be blunt I believe that this length of tow, at this time of year, in this location, with our current routing guarantees an ass kicking."
The 152-page report also detailed "a host of mechanical problems that had occurred on previous voyages," faulted the company for its inadequate towing plans and criticized the route chosen.
"The investigation has revealed that the tow planners did not recognize the risks, nor adequately plan for a towing evolution of such a unique vessel during the height of winter in the Gulf of Alaska," the report said.
Although the towing plan addressed possible individual problems, the report said, it "did not account for multiple and compounding events. An example of this compounding of events would be the failure of the towing equipment followed by a failure of vessel propulsion."
Which is precisely what occurred when the Kulluk went aground.
Kelly op de Weegh, Shell's spokeswoman, said in a brief written statement that company officials are reviewing the lengthy report, "appreciate the U.S. Coast Guard's thorough investigation" and "will take the findings seriously."
"Already," she said, the company has "implemented lessons learned from our internal review of our 2012 operations. Those improvements will be measured against the findings in the USCG report as well as recommendations from the U.S. Department of Interior."
Critics of offshore drilling in the Arctic pointed to the Coast Guard's findings as evidence that such industrial activity should not occur in a remote region with harsh conditions and vulnerable wildlife — regardless of its deep oil reserves.
Photo: itmpa via Flickr