How Archivists And Coders Plan To Stop Censorship Under Trump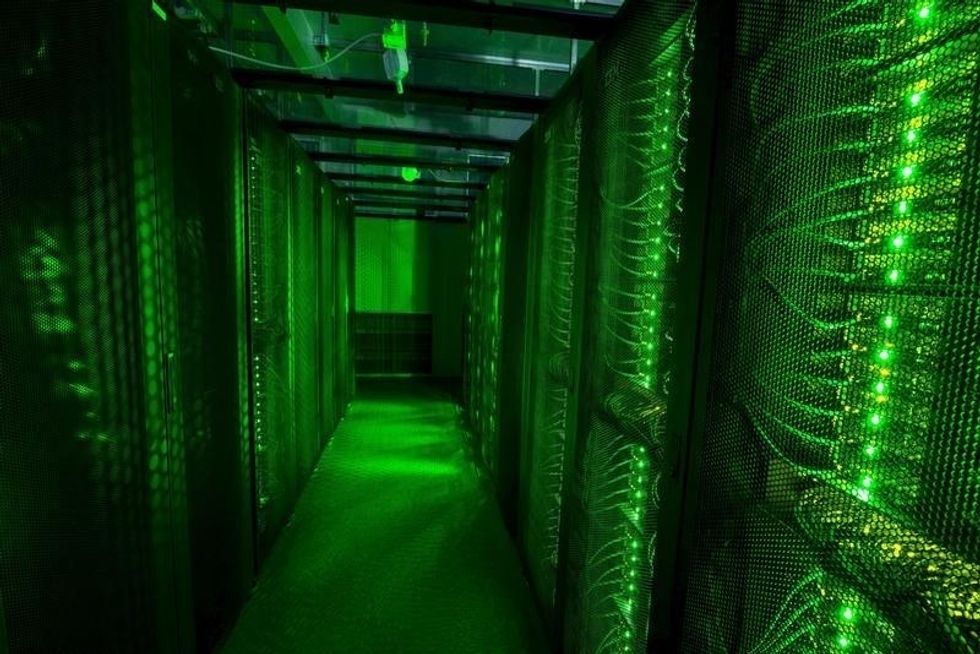 Archivists, coders and other volunteers will gather on the sixth floor of the library at the University of Pennsylvania on Jan. 13 and 14 to preserve federal data that they believe could be at risk after Donald Trump is sworn in.
Their work, dubbed DataRefuge, is part of an effort that began with a tweet by meteorologist Eric Holthaus. Other volunteers are working in Toronto, Indianapolis, San Diego and other cities.
"We think of censorship in a very specific way like book burning," said Bethany Wiggin, the associate professor who is leading the effort in Philadelphia. "But a lot of times it isn't as spectacular. One person's censorship is another person's precautionary measure."
Concerns about censorship under Trump have transformed the arcane art of saving web pages at the end of a president's term into a crowdsourced effort with hackathons, fundraising, and pleas for help on Twitter.
"There's just going to be massive losses," predicted writer Russ Kick, creator of a website, The Memory Hole 2, whose name derives from Orwell's Nineteen Eighty-Four, in which the Ministry of Truth rewrote history and made inconvenient facts disappear.
Kick's site features documents and videos such as Guantanamo prison commander Peter Clarke saying he won't follow orders to torture.
Holthaus is worried about climate data. Trump doesn't believe in climate change and wants to appoint people to his Cabinet who support fossil fuels such as ExxonMobil CEO Rex Tillerson.
Sarah Wu, a Philadelphia official who has helped the city plan how to respond to climate change, said the city has used federal data about temperatures and precipitation to plan how to respond to rising sea levels.
"Our whole program relies on federal data," said Wu, the deputy director for planning in the Mayor's Office of Sustainability. "We want to see it preserved."
Some professors say that taking down climate data could be catastrophic.
"For this administration, or any new administration, it is part of our job as scientists to make clear how science fits into the well-being of people today…" climate change expert Richard Alley wrote.
Wiggin said that some of the data that DataRefuge is interested in can't be easily downloaded, or scraped, from federal websites so the volunteers are coming up with more complicated ways of saving the information.
These efforts supplement the Internet Archive, a nonprofit with copies of 279 billion web pages.
The founder of the Internet Archive, Brewster Kahle, is so concerned about Trump that he wants to raise $5 million so the Internet Archive can store a copy of all its data in Canada.
Kahle mentioned the Library of Alexandria in Egypt, one of the ancient world's most significant libraries, in an interview with The Los Angeles Times. The library was destroyed by fire about 2,000 years ago.
"If you're running an operation designed for the long term the best thing you can do is make copies, Kahle told the Times.
If Trump's administration does pull reports and databases off the web, it won't be the first time this has happened.
Kick found that records such as reports from the Civil Rights Commission were taken off the web while George W. Bush was president.
Kick listed websites that could be particularly at risk under Trump's administration. His list includes records of the 9-11 Commission, and tax returns filed by nonprofits, known as 990s. These IRS records include the Donald J. Trump Foundation and the Eric Trump Foundation.
Donald Trump has said he wants to dissolve his foundation which is being investigated by the New York attorney general.
The video of Clarke, the Guantanamo commander, was quickly taken down by the Defense Department. The video shows Clarke talking about what the Trump election might mean for the navy base.
Some of the people Trump wants to appoint have been taking down their own sites.
Kick said the website for Michael Flynn's consulting firm disappeared soon after Flynn was named Trump's national security adviser. K.T. McFarland, whom Trump has named his deputy national security adviser, deleted her Twitter and Facebook accounts.
Jefferson Bailey, the director of the Internet Archive, is expected to speak at the DataRefuge in Philadelphia, and there will be training before the all-day event on Saturday.
Wiggin said that there shouldn't be any moral ambiguity about the prospect of censorship under Trump affecting the availability of climate data.
"Censorship in this instance is going to be really catastrophic," she said.