Cohen Business Partner Flips — Is He Next?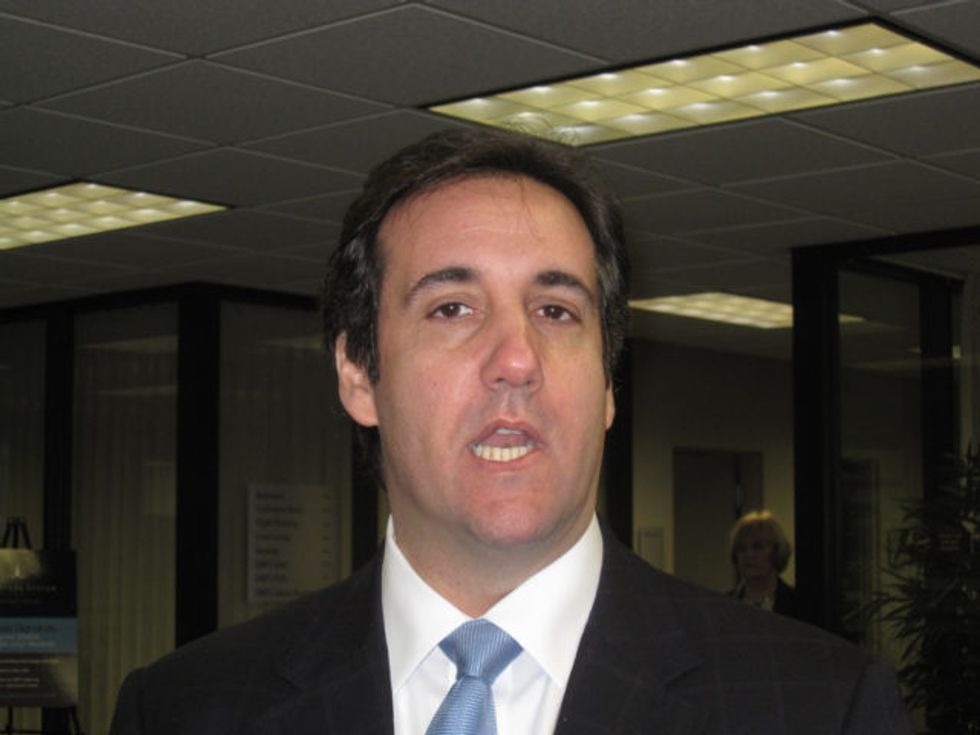 Reprinted with permission from AlterNet.
Attorney Michael Avenatti said that the report Tuesday that an associate of President Donald Trump's fixer Michael Cohen has flipped and begun cooperating with prosecutors only bolsters his judgment that Cohen will eventually turn on the president himself.
"There's going to be significant charges that will be brought on the federal level, there will be significant charges that could be brought on the state level against Michael Cohen," Avenattti said in a phone interview with "The Beat" host Ari Melber on MSNBC.
He continued: "Look, I've said it before, maybe I haven't been clear enough: Michael Cohen is going to be in a world of hurt in a very short period of time. He's going to have very few options. And that's why I've said repeatedly that I think ultimately he's going to flip on the president of the United States.
Faced with the fact that friends of Cohen's have said he is absolutely devoted to the president and is committed to never turning on him, Avenatti noted that many people in Cohen's position say that initially. Eventually, though, when they realize what is at stake in these kinds of investigations, they change their minds.
"You would be amazed at how quickly they soften and take a different position," Avenatti said.
Watch the clip below:
"Michael Cohen is going to be in a world of hurt in a very short period of time" – @MichaelAvenatti on why he thinks Cohen will flip on Trump: pic.twitter.com/bXPRjj4b3H

— TheBeat w/Ari Melber (@TheBeatWithAri) May 22, 2018
Cody Fenwick is a reporter and editor. Follow him on Twitter @codytfenwick.