Cohen Hires Former Clinton Aide Lanny Davis As New Lawyer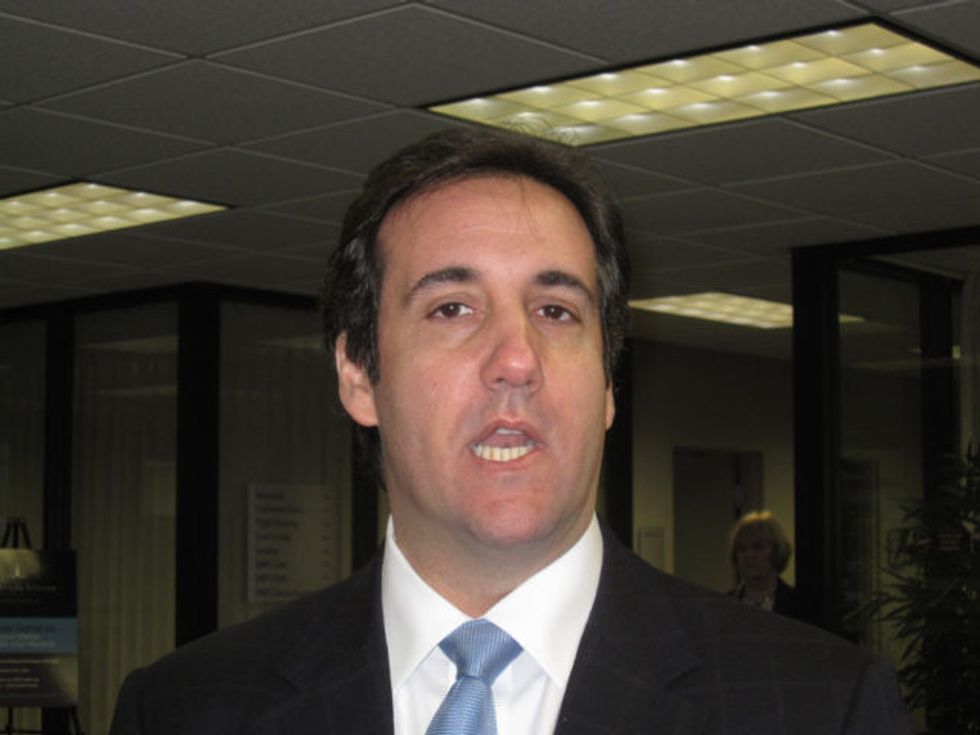 Reprinted with permission from AlterNet.
When President Donald Trump's former lawyer Michael Cohen went public this week with his claim that he's seeking to protect his family and his country in his dealings with the federal investigations into him and his former boss, many believed it was a sure sign that he had decided to flip on president and cooperate with prosecutors.
Others, however, were skeptical, noting that Cohen could be angling for a pardon from the president.
But when it was announced Thursday that Cohen hired Lanny Davis, a former ally of Hillary Clinton, to be his new lawyer, it became clear that Cohen no longer sees himself on Team Trump.
"If you care about Donald Trump, you ought to be worried," said MSNBC analyst David Corn about the move. "Lanny Davis is a political player, a spinmeister who's written books on how to spin, who has an agenda here which is to avenge Hillary Clinton. So if it ever comes to his advice to Cohen on what to do, you can't separate his loyalty, his fierce loyalty to the Clintons and wanting to set things straight after the 2016 election with what he's going to be doing with Michael Cohen."
Cohen almost certainly knew this when he hire Davis — making it all that much more likely that he plans to turn against the president.
Watch the MSNBC clip below:
Michael Cohen's new lawyer Lanny Davis "has an agenda here, which is to avenge Hillary Clinton" so "if you care about Donald Trump, you ought to be really worried" – @DavidCornDCpic.twitter.com/z54qGqONFq

— TheBeat w/Ari Melber (@TheBeatWithAri) July 5, 2018
Cody Fenwick is a reporter and editor. Follow him on Twitter @codytfenwick.