Cohen Resigns From RNC As He Reportedly Prepares To Flip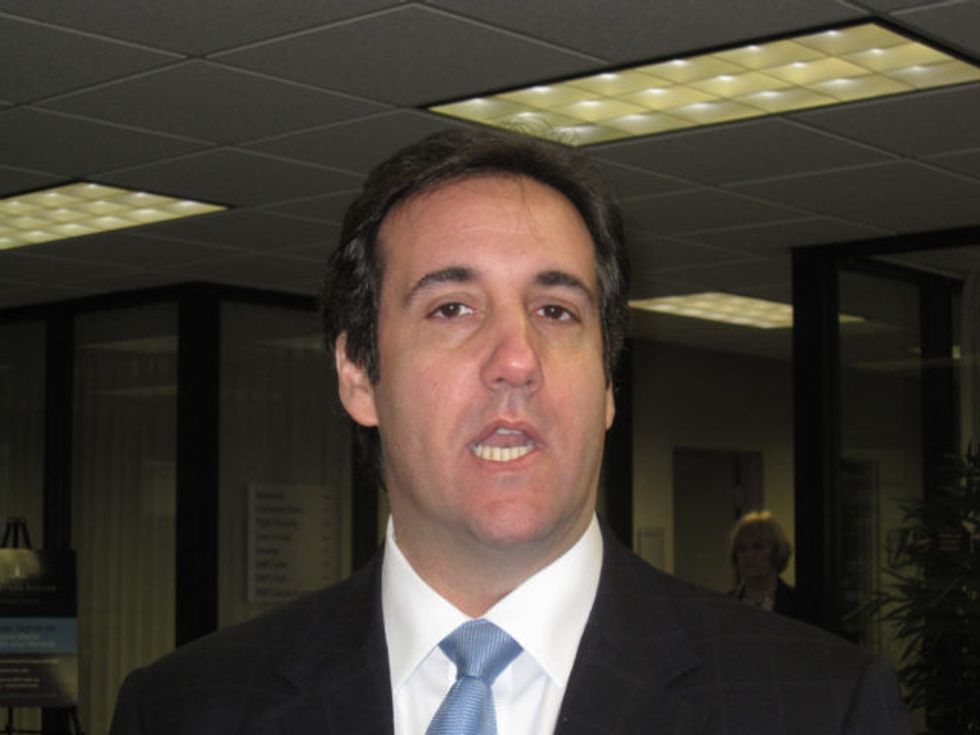 Reprinted with permission from AlterNet.
Michael Cohen, Donald Trump's longtime personal attorney, has resigned from his position as deputy finance chair of the Republican National Committee's Finance Committee as he considers cooperating with special counsel Robert Mueller, ABC News and CNN report.
In his resignation letter, Cohen cited the special counsel investigation, writing it's "simply impossible" for him to proved the "the full-time attention and dedication" the role requires.
As CNN reports, Cohen has told friends he's "willing to give investigators information on President Trump."
"He knows a lot of things about the president and he's not adverse to talking in the right situation," a friend of Cohen's told CNN. "If they want information on Trump he's willing to give it."
As CNN's Wolf Blitzer notes, Cohen reportedly feels "let down" and "isolated" by Trump.
In his resignation letter, Cohen also blasted the Trump administration "zero tolerance" policy that led to the separation of undocumented children from their parents at the southern border.
"As the son of a Polish Holocaust survivor, the images and sounds of this family separation policy is heart-wrenching," Cohen wrote. "While I strongly support measures that will secure our porous borders, children should never be used as bargaining chips."
Watch Blitzer's report below:
Elizabeth Preza is the Managing Editor of AlterNet. Follow her on Twitter @lizacisms.