Cohen Tape Sends Trump Into Hiding (From Reporters)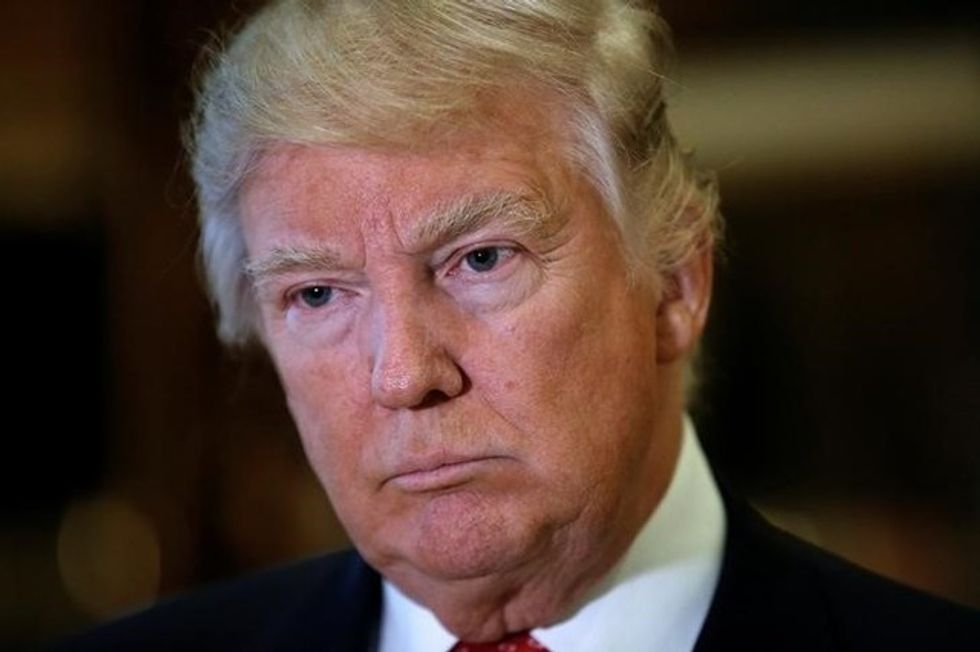 Reprinted with permission from Shareblue.
Trump has avoided interacting with reporters since the disclosure of secretly recorded audio of him emerged discussing covering up an extramarital affair.
On audio released by his former personal lawyer and "fixer" Michael Cohen, Trump discussed arranging a payoff to the parent company of the National Enquirer.
The Enquirer later purchased the rights to the story of former Playboy model Karen McDougal detailing her affair with Trump. The publication, run by Trump's allies, never ran the story.
Even Trump supporters at Fox News conceded the recording put Trump in a bad light as the network's top legal analyst said it was "an indication of fraud."
Since that release, Trump has not answered questions from reporters on the topic, despite multiple interactions with the press.
Trump has only dared to comment via his Twitter account, where he wrote, "What kind of a lawyer would tape a client? So sad! Is this a first, never heard of it before?"
He held what was billed as a "news conference" alongside European Commission President Jean-Claude Juncker and announced an agreement to discuss tariffs. He took no questions and ignored multiple reporters who shouted questions to him about the Cohen recording.
On Friday, he spoke about the recently released GDP numbers, but again did not speak to journalists.
Trump also ignored questions during a pool spray with reporters in the Oval Office, and would not respond to questions as he boarded Marine One on the way to his weekend getaway in New Jersey.
His team also recently banned a CNN reporter who tried to ask him questions during one of his moments in front of the press.
His only substantial interaction with a media outlet since the recording was an interview with Trump fanboy Sean Hannity. (The two frequently call each other for late-night chats.
Hannity began the appearance simply by saying, "Mr. President, congratulations," in reference to the recently released economic reports Trump took credit for. Needless to say, the hush-money payments and the recording never came up.
Trump is a media creation who has thrived on maximum media exposure. But when evidence emerged exposing his underhanded behavior in the form of his own voice, he suddenly went silent.
The only person he could handle in a week like that was Hannity, who rolled over for him as Trump clearly knew he would.
Published with permission of The American Independent.