Cohen Testimony Could Bolster Russia Conspiracy Case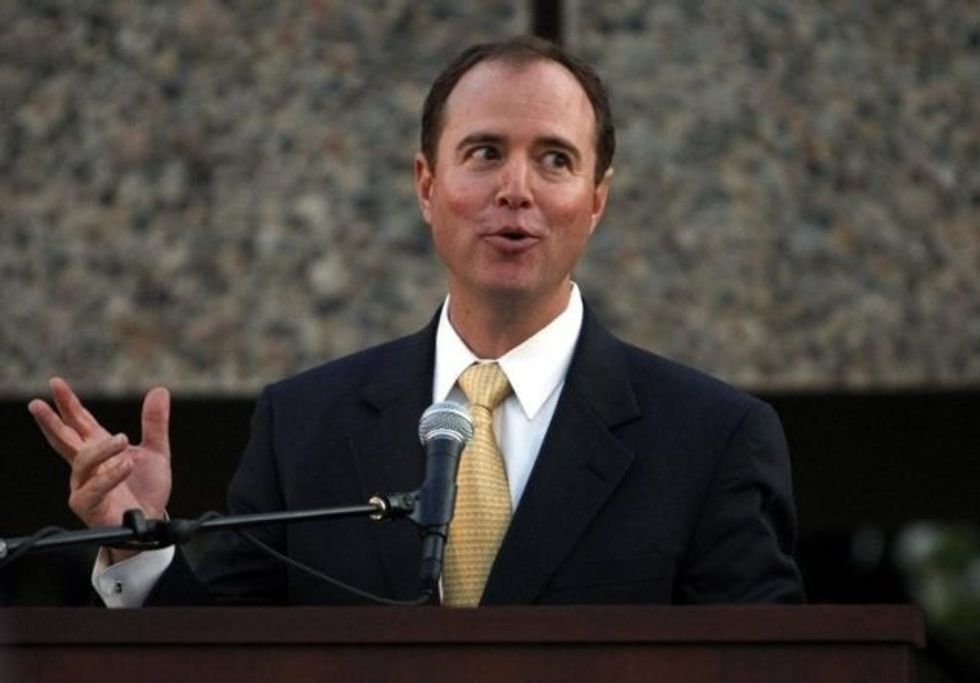 Reprinted with permission from AlterNet.
The newest report relating to the Trump campaign's involvement with Russian interference in the 2016 election could be devastating for the president, as Rep. Adam Schiff (D-CA) explained in a tweet Thursday night.
According to CNN, Michael Cohen, President Donald Trump's former lawyer, is prepared to testify that Trump knew about a meeting between his son, son-in-law, campaign chairman and a Russian lawyer in June 2016. This meeting, arranged with the promise of the Russian government's help for the Trump campaign in the form of political dirt on Hillary Clinton, has become a focus of the inquiries into collusion between Trump and the Kremlin.
Trump has denied that he knew about the meeting, saying he only learned of it when it was revealed a year later.
"If allegation Trump ok'd June 9 meeting is true, it means he not only publicly appealed to Russia for help, but privately approved receiving it," Schiff said in a tweet.
He added: "As forecast to Papadopoulos, that help would come in the release of Clinton emails. The conspiracy case may have just gotten stronger."
"Papadopoulos" refers to George Papadopoulos, the Trump campaign aide who pleaded guilty to lying to the FBI about his interactions with someone purporting to be an agent of the Russian government ahead of the election who was offering hacked emails.
While "collusion" is not a legal term relevant to the Russia investigation, "conspiracy" is.
Cody Fenwick is a reporter and editor. Follow him on Twitter @codytfenwick.