Cohen's Lawyers Confirm Damaging Claims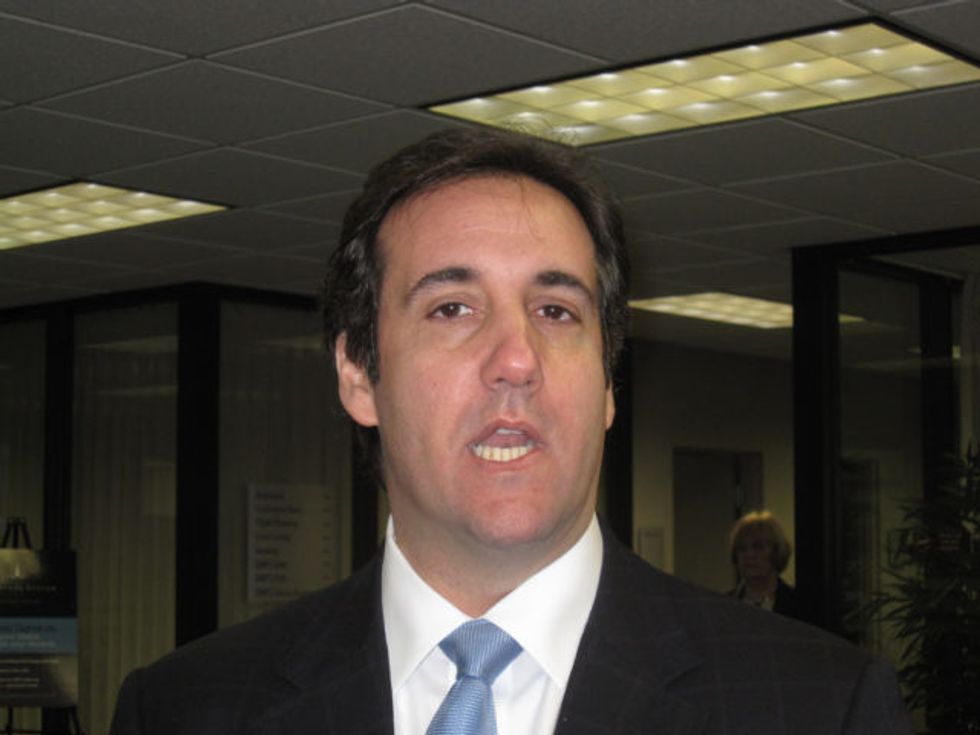 Reprinted with permission from AlterNet.
Lawyers for Michael Cohen on Wednesday seemed to confirm the accuracy of some of a report released by Michael Avenatti this week, but they suggested that Avenatti may have come into the possession of the related bank documents illegally.
Cohen is an attorney for President Donald Trump, and he is currently under investigation by the federal government. Avenatti represents Stephanie Clifford, an adult film star better known as Stormy Daniels, in her case against Cohen and Trump over a hush money payment made before the 2016 election to keep her quiet about an alleged affair with the president.
On Tuesday, Avenatti released an "executive summary" that detailed an extensive list of payments made to Cohen's LLC, Essential Consultants, by major U.S. corporations and a company backed by a Russian oligarch. Cohen's lawyers said that the some of the information in the summary appears to be erroneous, conflating their client with another man by the name of Michael Cohen. But they also said that some of the information suggests Avenatti had direct access to Cohen's private bank records, which they say they do not believe he had legal access to.
Avenatti has refused to say how he obtained the information in the report. The Washington Post reported Wednesday that the Treasury Department is investigating whether the information was illicitly leaked.
"Mr. Ryan's submission on behalf of Mr. Cohen is baseless, improper and sanctionable," Avenatti said in a tweet about Cohen's lawyer's statements. "They fail to address, let alone contradict, 99% of the statements in what we released. Among other things, they effectively concede the receipt of the $500,000 from those with Russian ties."
Cody Fenwick is a reporter and editor. Follow him on Twitter @codytfenwick.