#EndorseThis: Colbert Spoofs Trump Feuds With Flake And Corker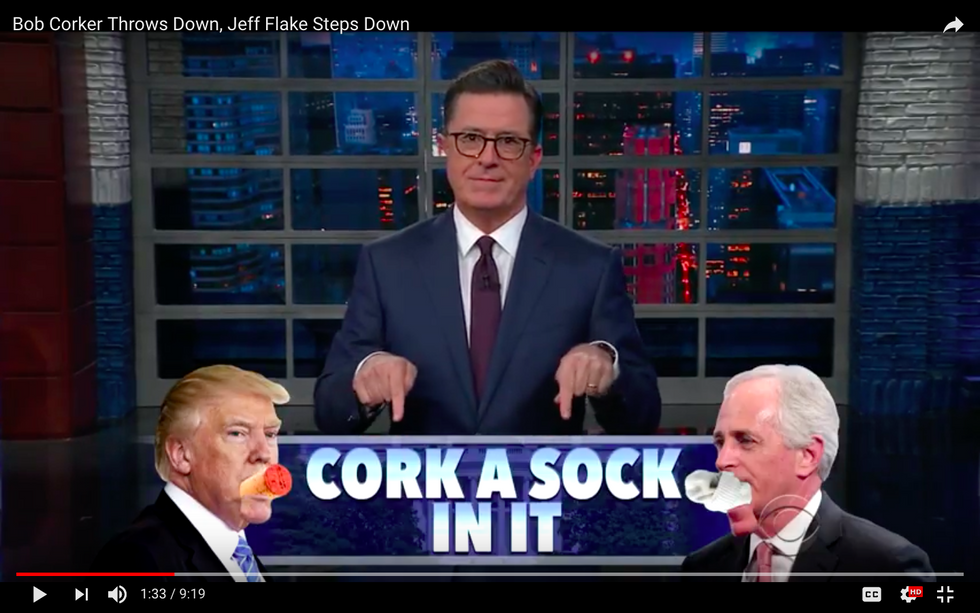 Like almost everyone else in America, Stephen Colbert is enjoying Tennessee Senator Bob Corker's erupting feud with Trump. Brawling broke out again on Twitter Tuesday, after Corker denounced the president on TV morning shows and Trump fired backs several angry tweets.
"Some of what Trump said about Corker was not true," notes an earnest Colbert. "Specifically, all of it."
He proceeds to fact-check (and spell-check) the Trump Twitter barrage to great hilarity. And then he moves on to the Senate floor speech of Arizona Senator Jeff Flake, who offered fellow Republicans a grave warning about the president before announcing his own retirement. Somehow Colbert finds the humor there, too.