#EndorseThis: Colbert Takes A Hard Look At Vindman's Critics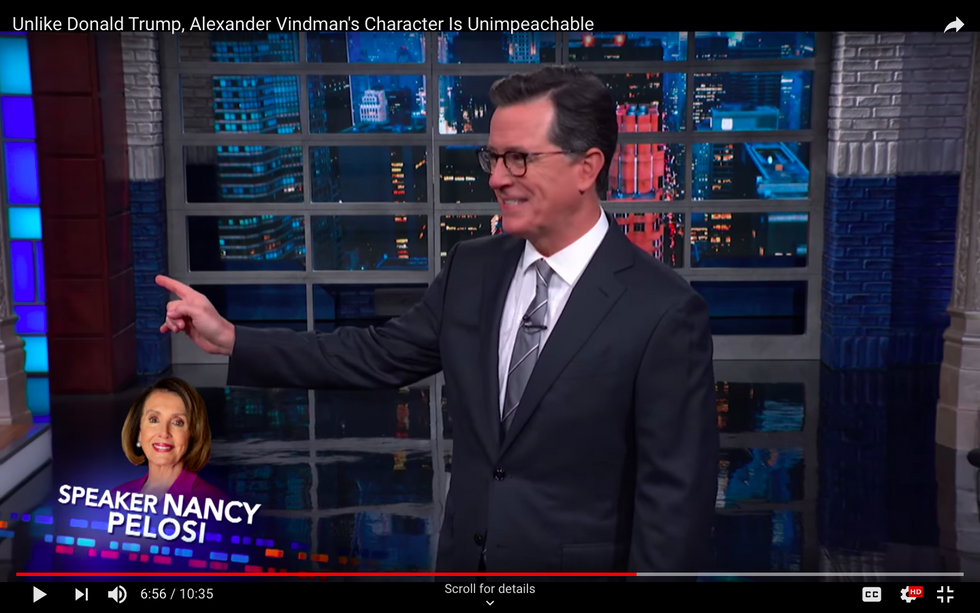 In his latest, Stephen Colbert reviews the opening statement by impeachment witness Lt. Col. Alexander Vindman — and how his account contradicts the sanitized version offered by Gordon Sondland, the EU Ambassador caught up in the quid pro quo plot. He examines Vindman's sterling military record as well as his inspiring immigrant story — and reserves the harshest rebuke for those Trump "toadies" who questioned Vindman's loyalty. He's especially tough on CNN commentator Sean Duffy, his fellow Irish-American who learns how it feels to be named an "asshole" on network TV.
The monologue brims with tricks and treats, from White House press secretary Stephanie Grisham's proclamation of presidential "genius" to a tease of Speaker Pelosi's appearance on Halloween after the impeachment vote.
Click and chortle.